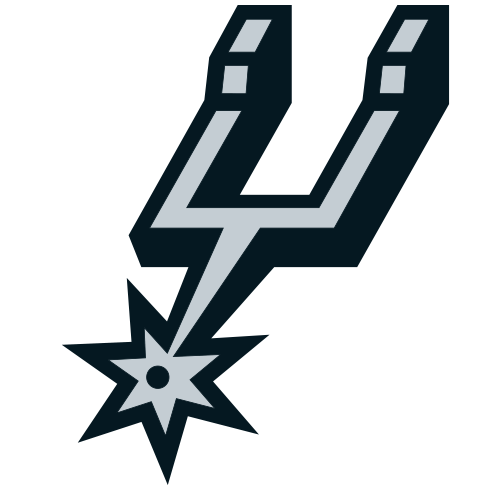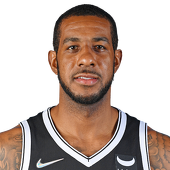 Own

100%

Start

95%

PF Rank

23
Player News
Aldridge recorded 36 points (12-20 FG, 12-12 FT), six rebounds, three blocks, one assist, and one steal in 34 minutes during the Spurs' 110-97 win over the Pelicans on Wednesday. That's back-to-back games in which Aldridge set season-highs in scoring. Apart from his clunker against the Warriors, Aldridge has picked up his efforts with Tim Duncan (knee) sitting out the last five games and counting. It's unclear how much longer Duncan will be sidelined, but Aldridge figures to continue enjoying a slight increase in value until the Big Fundamental returns.

Aldridge scored a season-high 28 points (9-13 FG, 10-13 FT) while swatting five shots and securing four rebounds in 32 minutes of Monday's win over the Magic. Assuming a larger offensive role again in the continued absence of Tim Duncan, Aldridge also tied a season-high in blocks in what was one of his better games as a Spur. The rebounding totals have been lacking of late, as Aldridge is averaging just 4.8 boards per game over the last five, but some of that can be attributed to playing time that has been limited by several blowouts. Aldridge's fantasy production has suffered an undeniable blow since his move to San Antonio, but his scoring numbers are trending upward as the main low-post option with Duncan out.

Aldridge contributed 15 points (7-11 FG, 1-2 FT) and two rebounds over 26 minutes in Saturday's 117-103 loss to the Cavaliers. Despite a strong shooting performance from the field, Aldridge had a relatively quiet night. This was particularly true on the glass, one of the areas in which the veteran power forward has made his mark. His two boards were the lowest he's amassed all season, and it was also his first game without an assist since Jan. 2 versus the Rockets. Aldridge did turn in his best month to date in a Spurs uniform in January however, posting a season-high average of 16.1 points, while also adding 8.6 boards and 1.7 assists per contest over 29.3 minutes.

Aldridge recorded 25 points (9-13 FG, 7-7 FT), 10 rebounds, and five assists in 30 minutes during the Spurs' 130-99 win over the Rockets on Wednesday. Aldridge was dominant on Wednesday, delivering his fourth double-double of the month. Aldridge has only logged 10 double-doubles all season, and though his demise has been over-stated, his statistics have noticeably dropped off since joining the team-first, pass-happy Spurs.

Aldridge (back) finished with five points (2-9 FG, 0-1 3Pt, 1-2 FT), three rebounds, two blocks, and one assist across 25 minutes in Monday's 120-90 loss to the Warriors. With frontcourt mate Tim Duncan (knee) sitting out Monday's contest, Aldridge was unable to pick up the slack in his return from a one-game absence, and finished with fewer than 10 points for the third time in his last four games. Single-digit scoring efforts have occasionally been common for Aldridge in blowout victories, but rarely have the Spurs found themselves on the other side of a beating. The Spurs and Aldridge should be able to regroup quickly Wednesday against a Rockets squad that could be without Dwight Howard, who is battling an ankle sprain.
Recent Tweets
The Spurs improve to 42-8 with a 116-90 victory over the Mavs. Kawhi 23 pts, Aldridge 14 pts-10 reb, Mills 16 pts. SA made 12/22 threes.

Aldridge & Kawhi are shooting 4/7 together for a combined 8 points. SA 13-8 early lead. SA 6 PITP, posting either KL or LMA on either block.

Good post position by Aldridge there for the left handed jump hook. Gentry credited him for getting good post-position WED too.