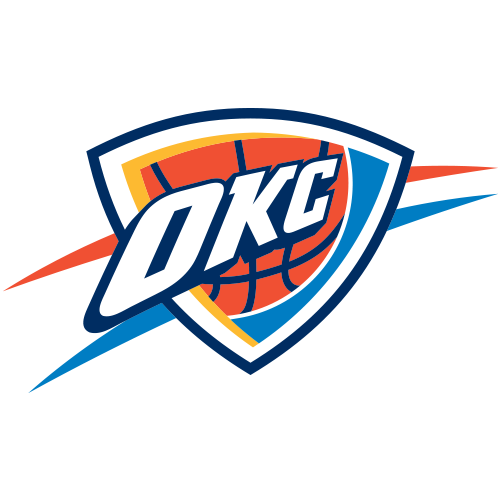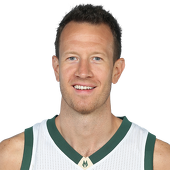 Own

0%

Start

0%

SF Rank

NR
Latest News
Novak has appeared in just one of the Thunder's 11 games this season. Novak appears to be locked in as the Thunder's 14th man, as both he and Josh Huestis have regularly been inactive this season. Though the Thunder had Novak active Monday with both Kevin Durant (hamstring) and Andre Roberson (sidelined), Novak failed to take the court. That should be fairly common for the veteran three-point threat, who will likely only see minutes when the outcome of the game has been decided.

The Thunder have been shopping a trio of players over the last few days. Guard Jeremy Lamb, along with forwards Perry Jones and Steve Novak are all reportedly on the trading block. Jones missed most of the first part of last season with a knee injury. He averaged 4.3 points and 1.8 rebounds over 43 games. The Thunder nearly dealt Lamb to Charlotte as part of a three-team deal with the Hornets and Nets in January, but talks fell through. He averaged 2.3 rebounds this past season. Novak was acquired by the Thunder from the Jazz in February. He missed a few weeks after undergoing an appendectomy. He averaged 1.8 points per game in 35 games in 2014-15. The Thunder are seeking cash and/or draft picks in any potential pick involving these players, league sources have told Sports Illustrated.

Thunder coach Scott Brooks said Wednesday that forward Steve Novak is healthy and available to play in games, but he is inactive for Wednesday's contest against the Clippers, reports The Oklahoman. Novak is recovering from an appendectomy and last played Feb. 11. In 23 games, he is averaging 2.1 points and 0.7 rebounds.

Thunder forward Steve Novak had an appendectomy Tuesday and will be out for a couple of weeks, reports ESPN.com. The Thunder recently acquired Novak in a trade deadline move with the Jazz. In 23 games, Novak is averaging 2.1 points and 0.7 rebounds.

The Thunder are expecting to have newly acquired Enes Kanter, D.J. Augustin, Kyle Singler and Steve Novak all available for Saturday's game against the Hornets, according to The Oklahoman. All four were acquired by Oklahoma City just before Thursday's NBA trade deadline. Kanter is averaging 13.8 points and 7.8 rebounds in 49 games this season while Augustin is averaging 10.6 points and 4.9 assists in 54 games.
Recent Tweets
Explore the beauty of Steven Adams' NZ & meet those who helped him in his journey to OKC. https://t.co/pzzfoBPvqa https://t.co/FwvbPI5v6D

#TheKiwiWay. Steven Adams' New Zealand is now available to watch on Thunder website https://t.co/pzzfoBPvqa. https://t.co/yUCtcxbePP

Steve Novak/Kyle Singler helped the Thunder, @Kia and @ccfinorman dedicate a new BB court: https://t.co/j3kKuTeD3N https://t.co/SwgW2gL1UL