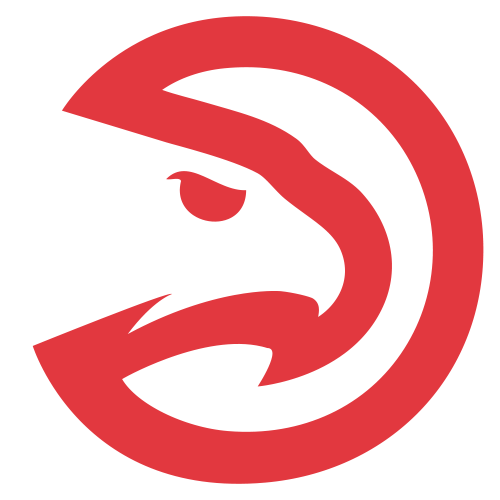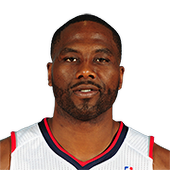 Elton Brand
C / Atlanta Hawks / EXP: YRS
Height:
Weight: lb
Age:
College: None
Own

0%

Start

0%

PF Rank

NR
Latest News
Elton Brand , a 16-year NBA veteran, is likely to retire this offseason, according to the Examiner News. Brand, who appeared in 36 games last season for the Hawks, is a former All-Star who doesn't have much left to accomplish on the basketball court. "I could get in shape if I got the call but this looks like the end of the run for me, right now it is family time," Brand said.

Hawks forward Elton Brand will take his time before deciding whether to return for his 17th NBA season, reports the Atlanta Journal-Constitution. "I'll see if I have another year of trying to get prepared and what it takes to be on an NBA roster," Brand said Thursday. "There is a lot of work you have to put in… After two or three weeks, I'll know. See if I have that itch. This team I might not and just lay back on the couch. We'll see." Brand, 36, averaged 2.7 points and 2.8 rebounds in 36 games this season.

Hawks forward Elton Brand, a free agent this offseason, is reportedly interested in signing with the Knicks, according to the New York Post. That's if he decides to play at all in 2015-2016. Brand, 36, started just four games in his second season with the Hawks, and scored a career-low 96 points. He could be leaning towards retiring, rather than continuing his career. "I got to make a decision if I'm going to play and come back,'' Brand said. "[The Knicks] are definitely on the radar for sure. Yeah, I'm thinking about it. Moving on to something else, but I still also love to play and still feel good. I'm going to look at both options." Brand is a 16-year veteran and has averaged 16.1 points-per-game during his career.

With the top seed in the Eastern Conference wrapped up, the Hawks will not play their starting five on Saturday in order to rest them, reports the Atlanta Journal Constitutional. Forwards Paul Millsap and DeMarre Carroll, guard Kyle Korver and center Al Horford will sit out Saturday's game in Charlotte. Starting guard Jeff Teague is already out with a left ankle sprain. It's expected that backups John Jenkins, Mike Muscala and Elton Brand will get the start tonight.

After missing the last three games with an illness, Hawks center Pero Antic will be activated for Wednesday's game against the Cavaliers, reports the Atlanta Journal-Constitution. In 19 games, Antic is averaging 5.3 points and 2.6 rebounds. While Antic was out, forward Elton Brand saw his most extensive game action of the season. Brand appeared in three consecutive games for the first time this season and scored a total of nine points.
Last 7 Games
| DATE | Opp | Result | Min | PTS | TRB | AST | BK | ST | TO | FPTS |
| --- | --- | --- | --- | --- | --- | --- | --- | --- | --- | --- |
Career Stats
| Season | G | FG | FGP | 3PT | 3PTP | FT | FTP | PTS | PPG | FPTS |
| --- | --- | --- | --- | --- | --- | --- | --- | --- | --- | --- |
| 2015 | 0 | 0 | 0 | 0 | 0 | 0 | 0 | 0 | 0 | 0 |
| 2014 | 36 | 42 | 44.2 | 0 | 0 | 12 | 52.2 | 96 | 2.67 | 7.3 |
| 2013 | 73 | 179 | 53.9 | 0 | 0.0 | 61 | 64.9 | 419 | 5.74 | 13.6 |
| 2012 | 72 | 226 | 47.3 | 0 | 0.0 | 66 | 71.0 | 518 | 7.19 | 16.2 |
| 2011 | 60 | 287 | 49.4 | 0 | 0.0 | 85 | 73.3 | 659 | 10.98 | 22.8 |
| 2010 | 81 | 502 | 51.2 | 0 | 0.0 | 213 | 78.0 | 1217 | 15.02 | 27.5 |
| 2009 | 76 | 412 | 48.0 | 0 | 0.0 | 172 | 73.8 | 996 | 13.11 | 22.4 |
| 2008 | 29 | 163 | 44.7 | 0 | 0.0 | 73 | 67.6 | 399 | 13.76 | 24.8 |
| 2007 | 8 | 52 | 45.6 | 0 | 0.0 | 37 | 78.7 | 141 | 17.62 | 29.7 |
| 2006 | 80 | 645 | 53.3 | 1 | 100.0 | 351 | 76.1 | 1642 | 20.52 | 36.3 |
| 2005 | 79 | 756 | 52.7 | 1 | 33.3 | 440 | 77.5 | 1953 | 24.72 | 41.3 |
| 2004 | 81 | 629 | 50.3 | 0 | 0.0 | 364 | 75.2 | 1622 | 20.02 | 35.2 |
| 2003 | 69 | 484 | 49.3 | 0 | 0.0 | 411 | 77.3 | 1379 | 19.99 | 37.2 |
| 2002 | 62 | 451 | 50.2 | 0 | 0.0 | 244 | 68.5 | 1146 | 18.48 | 35.9 |
| 2001 | 80 | 532 | 52.7 | 0 | 0.0 | 389 | 74.2 | 1453 | 18.16 | 35.3 |
| 2000 | 74 | 578 | 47.6 | 0 | 0.0 | 334 | 70.8 | 1490 | 20.14 | 36.2 |
| 1999 | 81 | 630 | 48.2 | 0 | 0.0 | 367 | 68.5 | 1627 | 20.09 | 33.5 |
| 3 Year Avg | 60 | 149 | 49.3 | 0 | 0.0 | 46 | 65.7 | 344 | 5.73 | 13.5 |
| Career | 1041 | 6568 | 50.1 | 2 | 10.0 | 3619 | 73.6 | 16757 | 16.10 | |