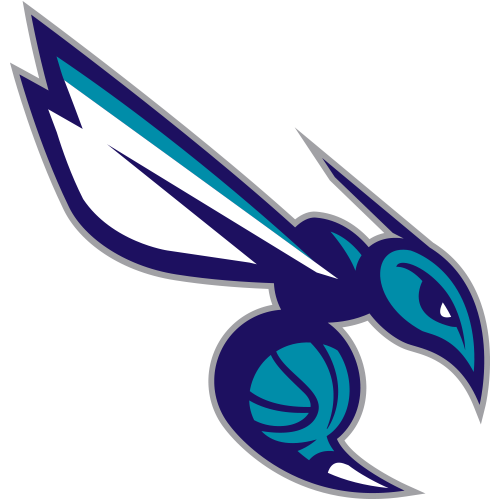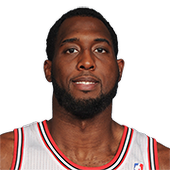 Own

0%

Start

0%

PF Rank

NR
Latest News
The Bobcats signed forward D.J. White for the remainder of the season, the team announced. White signed a pair of 10-day contracts in March but has only made two appearances this season for Charlotte.

The Bobcats signed forward D.J. White to a 10-day contract on Friday, according to the Charlotte Observer. White played for the Bobcats in 2010-11 and 2011-12 before he was traded to the Thunder. After being cut by the Bulls in October, he spent the season playing in China for the Sichuan Blue Whales.

The Bulls opted to give themselves some roster flexibility heading into the season, after cutting center Dexter Pittman and forward D.J. White. The moves leave the Bulls with two open roster spots as the season opens.

Despite appearing in just one game during his previous pact, the Celtics signed forward D.J. White to a second 10-day contract Monday, the Boston Globe reports. White failed to register a point in his four minutes of action against Indiana last Wednesday.
Last 7 Games
| DATE | Opp | Result | Min | PTS | TRB | AST | BK | ST | TO | FPTS |
| --- | --- | --- | --- | --- | --- | --- | --- | --- | --- | --- |
Career Stats
| Season | G | FG | FGP | 3PT | 3PTP | FT | FTP | PTS | PPG | FPTS |
| --- | --- | --- | --- | --- | --- | --- | --- | --- | --- | --- |
| 2015 | 0 | 0 | 0 | 0 | 0 | 0 | 0 | 0 | 0 | 0 |
| 2014 | 0 | 0 | 0 | 0 | 0 | 0 | 0 | 0 | 0 | 0 |
| 2013 | 2 | 0 | 0.0 | 0 | 0.0 | 0 | 0.0 | 0 | 0.00 | 1.5 |
| 2012 | 12 | 12 | 52.2 | 0 | 0.0 | 5 | 55.6 | 29 | 2.42 | 4.5 |
| 2011 | 58 | 174 | 49.3 | 1 | 100.0 | 43 | 70.5 | 392 | 6.76 | 11.9 |
| 2010 | 47 | 111 | 50.7 | 0 | 0.0 | 46 | 71.9 | 268 | 5.70 | 10.2 |
| 2009 | 12 | 25 | 61.0 | 0 | 0.0 | 9 | 90.0 | 59 | 4.92 | 7.9 |
| 2008 | 7 | 26 | 52.0 | 0 | 0.0 | 10 | 76.9 | 62 | 8.86 | 15.8 |
| 3 Year Avg | 5 | 4 | 50.0 | 0 | 0.0 | 2 | 66.7 | 10 | 2.00 | 3.8 |
| Career | 138 | 348 | 50.7 | 1 | 33.3 | 113 | 72.0 | 810 | 5.87 | |
Depth Chart
| | PF |
| --- | --- |
| | |