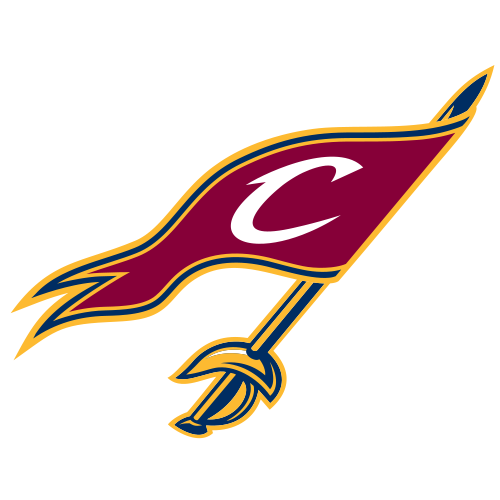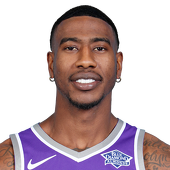 Own

4%

Start

0%

SG Rank

91
INJURY ALERT:
Out | Wrist | Out until at least late December
Latest News
Shumpert (wrist) is ahead of schedule in his recovery, according to head coach David Blatt, Chris Haynes of the Plain Dealer reports. Shumpert was observed shooting with his surgically repaired right wrist Monday, and both he and Kyrie Irving (knee) participated in limited portions of Monday's session. The Cavaliers have not set a timetable for Shumpert's return, but if he continues to progress as expected, he could be back around the end of the calendar year.

Shumpert (wrist) says he's progressed to short range form shooting with his hand in rehab, Chris Haynes of Cleveland.com reports. Shumpert underwent surgery on his right wrist in the beginning of October and is progressing through his original 12-to-14 week recovery timetable quite well by attacking his rehab. Before this, the shooting guard was only performing shooting and ball-handling drills with his non-injured left hand, but seeing the right hand in action is a good sign that he's getting closer to returning. When Shumpert returns to the court, he will likely reenter as the starting shooting guard, and J.R. Smith will head back to contributing minutes from the bench.

Shumpert (wrist) said he is tackling his rehab aggressively and is aiming for a mid-December return, Chris Haynes of Cleveland.com reports. "If I could have, I would have played soon as they took the cast off [on Oct. 14]. I think I'm six weeks out. They said 12-14 [weeks], right? If I can make it at 12, I'm trying to make it at 12," Shumpert said. Shumpert was given that 12-to-14-week recovery timetable after undergoing surgery on his right wrist in early October, and it doesn't sound like he's experienced any setbacks along the way. The shooting guard has been staying in shape by taking part in shooting and ball-handling drills with his non-dominant left hand, which should put him on course to hit the ground running once his right wrist heals properly. Once Shumpert hits the court for the Cavaliers, he's expected to reenter the starting lineup at shooting guard, moving J.R. Smith back into a bench role.

Shumpert has shed the hard cast on his right wrist and is now sporting a splint, Jason Lloyd of the Akron Beacon Journal reports. There's indication that Shumpert's initial 10-to-12 week timetable has changed, but he's at least making some progress in his rehab from a wrist issue that required surgery in late September. If his current timetable holds, he'll likely remain out until mid-to-late December at the earliest, with Mo Williams, Matthew Dellavedova and J.R. Smith all likely receiving added minutes in his absence.

Cavaliers guard Iman Shumpert underwent successful surgery on his right wrist Wednesday morning, Dave McMenamin of ESPN.com reports. The Cavaliers expected Shumpert to require 12-14 weeks of recovery time, keeping him unavailable until at least early January. The team is expected to insert J.R. Smith in the starting lineup to replace Shumpert, with both Matthew Dellavedova and Mo Williams now positioned to see more minutes than expected in the backcourt.
Recent Tweets
Kyrie Irving, Iman Shumpert return to Cavs practice, although neither yet cleared for full return: INDEPENDENC... https://t.co/FiPayMGGSc

VIDEO #Cavs David Blatt shares his memories of Kobe from international competition & an update on Kyrie, Iman https://t.co/n6C73sCsfZ

New blog post: Kyrie, Iman returned for "moderated" practice Monday https://t.co/iiUvF6gghd