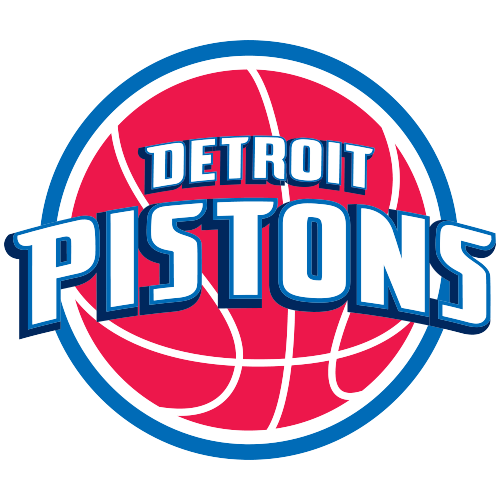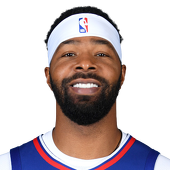 Own

86%

Start

56%

PF Rank

39
Player News
Morris collected 16 points (6-11 FG, 1-6 3Pt, 3-6 FT), four assists, two rebounds, and a steal over 34 minutes in Saturday's 112-104 loss to the Pistons. Morris' three-point stroke has betrayed him of late, as he's connected on just 22.6 percent of his attempts over the past eight games. He's still managed to reach double figures in the points column in all but one of those contests, so if fantasy owners can stomach the forward's typically poor percentages, he offers relatively stable production.

Morris had 15 points (4-17 FG, 2-6 3Pt, 5-6 FT), seven rebounds and four assists in 36 minutes in a loss against the Celtics on Wednesday. Morris undoubtedly chucked up a ridiculous amount of shots, but that's because his team trailed for the entire game. Morris is still trying to find himself within this Pistons' offense, but he should be excelling more when given a favorable matchup like he had on Wednesday. Being in an offense that features Reggie Jackson and Andre Drummond, it'll be tough for Morris to make his presence felt, but don't give up on him just yet. Morris is able to get himself on the stat sheet in a multitude of ways.

Morris tallied 20 points (7-10 FG, 3-4 3Pt, 3-4 FT), two rebounds, two assists and a steal over 33 minutes in Saturday's 104-101 loss to the Nuggets. The five-year pro bounced back from a forgettable four-point outing against the Pelicans on Thursday to post his fourth double-digit scoring performance over the last five games. It was also his second game with over 20 points in the last three contests, and some foul trouble likely prevented it from being an even bigger outing. Despite his occasional inconsistency on the scoring end, Morris has generally continued to provide solid rebounding and assist numbers.

Morris managed 22 points (6-10 FG, 4-6 3Pt, 6-6 FT), five rebounds, one assist, and one block in 37 minutes during the Pistons' 123-114 win over the Rockets on Wednesday. Morris continues to maintain solid averages in his first season with the Pistons. Over the five most recent games, he is delivering 14.4 points, 5.6 rebounds, three assists, 0.6 blocks, and 0.4 steals in 37 minutes per night. He has established himself as one of the top scorers on the team, and it seems unlikely that Morris' minutes will be reduced anytime soon if he can keep playing at anything close to this level.

Morris contributed 18 points (8-16 FG, 0-6 3Pt, 2-2 FT), six rebounds, and one steal across 38 minutes in Monday's 111-101 loss to the Bulls. Morris has seen his point total climb in each successive game since returning four games ago from a knee injury that kept him out of a contest against the Nets back on Jan. 9. It appears coach Stan Van Gundy has no intention of curbing Morris' workload, as the small forward has played at least 38 minutes in each of the past three games.
Recent Tweets
And Marcus, Ersan and Dre up front @FanDuel https://t.co/fLZXKRrmv1

Lineups Morris Ilyasova Drum Johnson Jackson Raps Powell Scola Jonas V DeRozan Lowry

Morris joins Johnson with 5 fouls, takes one that sends George to FT line (again) for 3 FTs at 5:06.2nd time George gets 3 FTs tonight.