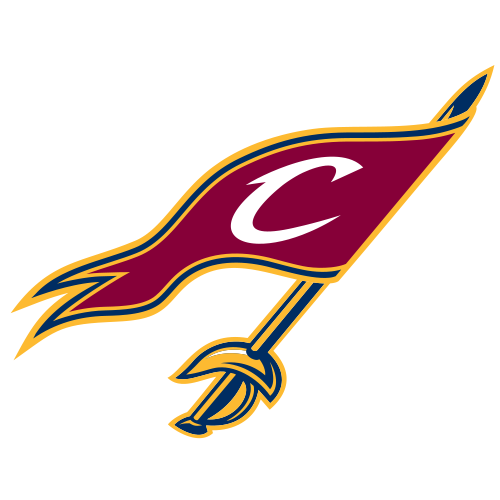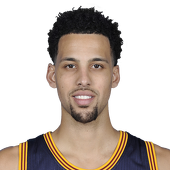 Own

0%

Start

0%

SF Rank

NR
Latest News
Daye was waived by the Cavaliers on Friday, Jason Lloyd of the Akron Beacon Journal reports. Daye has spent the last six seasons bouncing around between numerous NBA teams. Unfortunately, he'll again be packing his bags, as the Cavaliers decided to move on from him Friday. With his intriguing size and previous experience in the league, Daye will likely get another chance with a different team. For now, though, he'll head to the open market and wait for an opportunity.

Forward Austin Daye signed a one-year deal with the Cavaliers on Wednesday, Shams Charania of Yahoo! Sports reports. The former Gonzaga standout has spent time with five different teams over the last three seasons, most recently appearing in 34 combined games for the Spurs and Hawks in 2014-15. Daye has been mostly a garbage time player since leaving Detroit during the 2012-13 campaign, but he's still only 27 and intrigues teams with his size (6-11, 200) and versatility. The terms of the deal have not been disclosed, but the contract is not likely to be fully guaranteed.

The Hawks have requested waivers on forward Austin Daye, per a team release. Daye, who was acquired off waivers from the Spurs, signed a pair of 10-day contracts with the team before signing a multi-year contract on April 4. He appeared in just eight games with the Hawks, averaging 3.3 points.

As reported on Friday, the Hawks signed Austin Daye to a two-year contract. Daye's second 10-day contract with the team expired on Saturday, and the Hawks announced that they were keeping him. Daye appeared in five of 10 games since signing with the Hawks in mid-March, averaging 3.0 points.

The Hawks will sign Austin Daye for the rest of the season, according to a report by Yahoo Sports. The team will announce the signing on Saturday, following the expiration of Daye's second 10-day contract with the team. Daye is averaging three points per game with the Hawks this season.
Last 7 Games
| DATE | Opp | Result | Min | PTS | TRB | AST | BK | ST | TO | FPTS |
| --- | --- | --- | --- | --- | --- | --- | --- | --- | --- | --- |
Career Stats
| Season | G | FG | FGP | 3PT | 3PTP | FT | FTP | PTS | PPG | FPTS |
| --- | --- | --- | --- | --- | --- | --- | --- | --- | --- | --- |
| 2015 | 0 | 0 | 0 | 0 | 0 | 0 | 0 | 0 | 0 | 0 |
| 2014 | 34 | 50 | 35.5 | 24 | 33.8 | 5 | 83.3 | 129 | 3.79 | 6.8 |
| 2013 | 22 | 24 | 35.3 | 12 | 32.4 | 6 | 60.0 | 66 | 3.00 | 5 |
| 2012 | 55 | 90 | 43.3 | 41 | 41.8 | 26 | 76.5 | 247 | 4.49 | 8.3 |
| 2011 | 41 | 73 | 32.2 | 13 | 21.0 | 35 | 81.4 | 194 | 4.73 | 8.6 |
| 2010 | 72 | 193 | 41.0 | 69 | 40.1 | 82 | 75.9 | 537 | 7.46 | 13.6 |
| 2009 | 69 | 137 | 46.4 | 29 | 30.5 | 46 | 82.1 | 349 | 5.06 | 8.6 |
| 3 Year Avg | 37 | 55 | 39.6 | 26 | 37.7 | 12 | 70.6 | 147 | 3.97 | 7.2 |
| Career | 293 | 567 | 40.2 | 188 | 35.1 | 200 | 77.8 | 1522 | 5.19 | |
Depth Chart
| | SF |
| --- | --- |
| | |