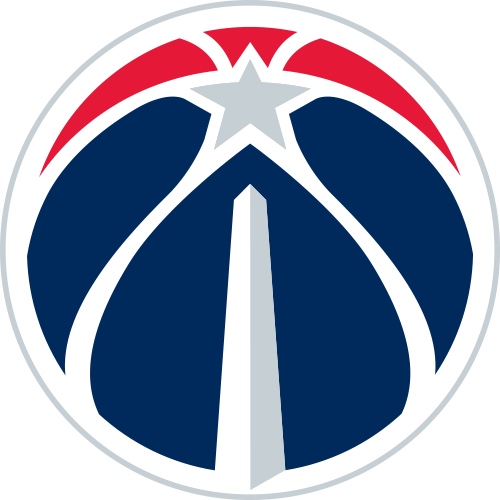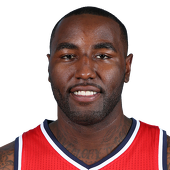 Own

0%

Start

0%

PF Rank

NR
Player News
Blair has averaged 2.1 points, 2.0 rebounds, 0.4 assists, 0.3 steals, and 0.1 blocks in 8 minutes per game through 29 games this season. Blair has failed to see much time on the court through the first half of the season, in part because of a lingering knee injury that continues to make his availability questionable. He can look forward to the All-Star break as some extra time to rest up. Even if healthy, Blair is buried deep on the Wizards' bench behind the likes of Kris Humphries, Nene Hilario, and Jared Dudley.

Blair (knee) played 13 minutes off the bench in Monday's 114-100 win over the Bulls, providing eight points (4-6 FG), three rebounds, and one assist. Blair had missed the Wizards' previous six games while dealing with a sore knee, but checked out fine during the team's morning shootaround and was given clearance to play. His contributions were needed with the Wizards missing Marcin Gortat (knee) and Kris Humphries (knee) while Nene Hilario (calf) and Drew Gooden (calf) only recently returned from injuries of their own, but once at least three of those players are fully healthy at the same time, Blair's spot in the rotation could be eliminated.

Blair (knee) is a game-time decision for Friday's game against Toronto, Jorge Castillo of the Washington Post reports. Despite being cleared to play Wednesday, Blair did not get off the bench against the Cavaliers and now his knee injury has his status for Friday up in the air. With Kris Humphries (knee) out and Drew Gooden (calf) playing on a minutes restriction, another missed game from Blair would test Washington's front court depth.

Blair (knee) has been cleared to play Wednesday against the Cavs, Jorge Castillo of the Washington Post reports. Blair has missed the last three games with soreness in his knee, but he'll be available off the bench Wednesday. The veteran could see a slightly increased role with Kris Humphries (knee) and Drew Gooden (calf) both sidelined.

Blair (knee) took part in the Wizards' morning shootaround, but remains questionable to play in Wednesday's contest against the Cavaliers, CSN Mid-Atlantic's J. Michael reports. The Wizards are finally starting to get healthy again, as all of Nene Hilario (calf), Gary Neal (quad), Drew Gooden (calf), and Blair were able to partake in shootaround. Hilario is the only player among the lot who has been confirmed as active for Wednesday's game, and his return may be enough to push Blair out of the rotation even if he too is cleared to play. Blair is averaging just 8.4 minutes over his 18 appearances, many of which had come after Hilario was sidelined.
Recent Tweets
DeJuan Blair is on the floor. The hard foul watch is on.