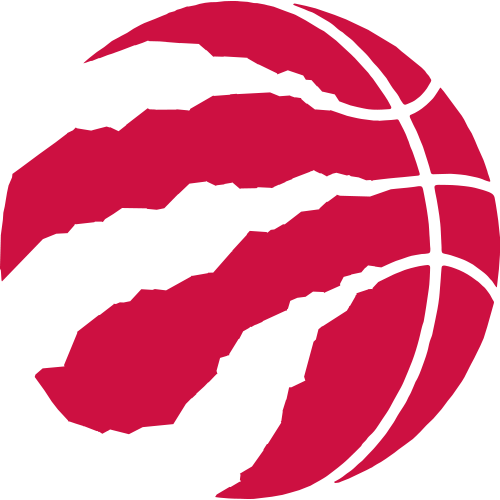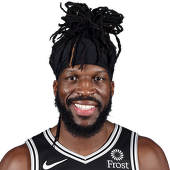 Own

91%

Start

57%

SF Rank

NR
Latest News
Carroll scored 21 points (8-13 FG, 2-3 3Pt, 3-4 FT) with five rebounds and four steals in 39 minutes during Sunday's win over the Clippers. All of his scoring came in the first half, tying his best performance so far as a Raptor, but he was still able to contribute defensively down the stretch. Carroll's now averaging 14.3 points, 4.8 boards, 2.7 steals and 2.3 threes in six starts since being shut down for three games due to plantar fasciitis.

Carroll chipped in 13 points (5-12 FG, 2-6 3Pt, 1-2 FT), seven rebounds, two assists and a pair of steals over 34 minutes in Friday's 102-91 victory over the Lakers. Carroll has now posted double-digit scoring performances in four out of the last five games and has been pleasantly aggressive on offense during that span. The veteran small forward has reached double-digit shot attempts in those same four contests, and has been solid from long range as well, draining 12 three-pointers in his last five outings. Carroll is shaping up as a solid offseason acquistion and third scoring option on some nights behind teammates Kyle Lowry and DeMar DeRozan.

Carroll posted 17 points (7-12 FG, 3-6 3Pt), six steals, two rebounds, and two assists in 39 minutes of action Tuesday against the Warriors. Carroll has now played three games since returning from injury, and he's averaging 15.0 points, 3.7 rebounds, and 2.7 steals during that span. He's a steals and three-point specialist, making it easy to trust him to put up numbers even on off-days. He appears to be healthy and owners can continue to ride this production moving forward.

Carroll scored 17 points (6-13 FG, 4-9 3Pt, 1-2 FT) with four rebounds and a steal in 37 minutes during Sunday's loss to the Kings. He's still not 100 percent due to his plantar fasciitis and might not be for the rest of the season, but Carroll's performance from three-point range Sunday is a good sign that he's at least recovered enough to be effective.

Carroll (foot) scored 11 points (5-14 FG, 1-4 3Pt, 0-1 FT) with five rebounds, a steal and a block in 33 minutes during Friday's win over the Pelicans. He looked a bit rusty after missing three games due to plantar fasciitis, but Carroll's play improved as the game wore on. He'll need to be sharp, particularly on the defensive end, next week as the Raptors begin a five-game western road swing Sunday night in Sacramento.
Recent Tweets
DeMarre Carroll's Hawks were 4-2 vs LeBron over last 2 regular seasons. James was a -25 in those games. He was a +974 the rest of the time

It's been 6 years since LeBron lost in Toronto. What's changed? DeMarre Carroll's here & he's up for the challenge https://t.co/BXPMrcgCmm

DeMarre Carroll is stoked to face LeBron and he gives the Raptors a fighting chance against the NBA's best player: https://t.co/BXPMrcgCmm