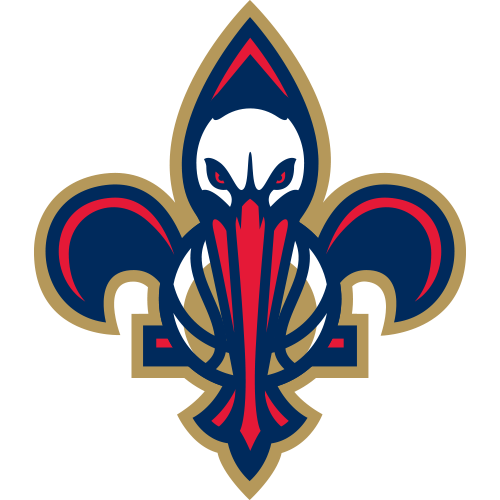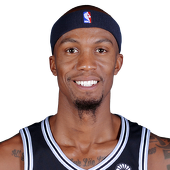 Own

1%

Start

0%

SF Rank

NR
Latest News
Cunningham returned to a reserve role for Wednesday's game against the Thunder, playing 27 minutes and scoring nine points (4-9 FG, 1-3 3Pt) and recording six boards, two steals, and two assists before fouling out. The Pelicans were able to get away with starting Cunningham on Tuesday against the Nuggets' small frontcourt, but were afforded no such luxury versus the Thunder's sizable starting big men, Serge Ibaka and Steven Adams. As a result, Alexis Ajinca and Ryan Anderson filled in for the ailing Anthony Davis (shoulder) and Omer Asik (illness), but the Pelicans' lack of healthy rotation members still enabled Cunningham to eclipse 25 minutes for the third straight game. Even if one or both of Davis and Asik is able to play Friday against the Spurs, the Pelicans are still expected to be without three other players, enabling Cunningham to enjoy a meaningful role off the bench.

Cunningham is in the starting lineup for Tuesday's game against the Nuggets, John Reid of the Times-Picayune reports. With Omer Asik sitting out due to a stomach virus, the Pelicans will turn to Cunningham, who's set to make his fifth start of the year. The sixth-year pro out of Villanova has averaged 23 minutes per game so far this season, but should see that number increase with a plethora of injuries derailing the Pelicans' roster. Cunningham could also be in line to start Wednesday's outing as well if Asik isn't fully recovered.

Cunningham will get the start at power forward Friday, John Reid of the Times-Picayune reports. After a slow start to the season, the Pelicans are toying with their starting lineup. They've moved Ryan Anderson to the bench and will be starting Luke Babbit and Cunningham at the small forward and power forward positions. This means Anthony Davis will be playing center. If it works well for the team, it could mean more future starts for Cunningham.

Cunningham will come off the bench Tuesday against the Magic with Luke Babbitt starting, broadcaster Sean Kelley reports. Cunningham will add frontcourt depth to the Pelicans' bench, as Omer Asik (calf) and Kendrick Perkins (pectoral) remain out. With so many injuries to New Orleans' roster, Cunningham should figure to see solid minutes, though it's unsure if those minutes will provide production from the 6th year big man as Cunningham is not known to stack the stat sheet. Nevertheless, he is an interesting low-price buy in daily leagues Tuesday.

Cunningham (head) is expected to play Wednesday night against the Trail Blazers. Cunningham was questionable for Wednesday's game after leaving Tuesday's season opener with a head injury, but it appears he will be able to take the floor. Cunningham tallied 13 points and two three-pointers in 27 minutes Tuesday night, and there is a good chance he sees more minutes Wednesday as long as he able to suit up.
Recent Tweets
Ish attacking, Cunningham, Anderson with his long range, complementary attack, lead down to 3 before Anderson brings it to 5.

Anderson, Davis, Douglas, Cunningham, Holiday to start 2Q for Pelicans.

That 27-minute lineup that the Pels have used more than any other: Anderson, Cunningham, Gee, Gordon, Smith.