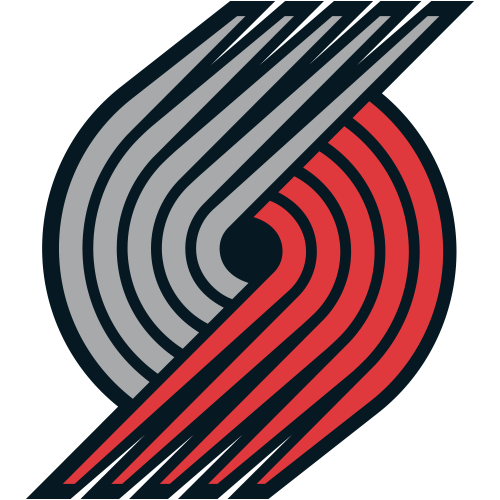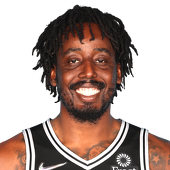 Own

92%

Start

58%

SF Rank

NR
Latest News
Aminu was limited to five points (1-9 FG, 1-3 3Pt, 2-2 FT), six rebounds, one block, and one assist over 22 minutes in Tuesday's loss to the Bulls. Aminu finds himself in a bit of a rough patch with his stroke at the moment, as he's hit on just 11-of-46 shots (23.9 percent) over his last four games. He's still put up two double-doubles and has knocked down six three-pointers during that span, so fantasy owners probably don't need to press the panic button.

Aminu pitched in 10 points (4-13 FG, 2-6 3Pt, 12 rebounds, three assists, two blocks and a steal over 35 minutes in Friday's 102-91 victory over the Clippers. Aminu has proven to be a wise offseason acquisition so far, generally finding ways to produce in a variety of categories each night. The 25-year-old has been particularly productive on the glass over the last two games, during which he's hauled in 25 boards. As the starting small forward, his minutes have also been highly consistent, with Aminu playing under 31 minutes only once in the first 14 games. The sixth-year pro has proven himself to be a dependable source of production across the stat sheet for fantasy owners in all formats, something that should hold true as long as he continues to receive the same allotment of playing time.

Aminu had a big night Wednesday against the Rockets, posting a double-double with 16 points (5-16 FG, 2-8 3Pt, 4-4 FT) and 15 rebounds to go with a block and a steal. Aminu has been a consistent scoring source for the Trail Blazers, posting double-digit points in all but three games so far this season, but the 15 rebounds were a pleasant surprise. Even though he did grab the 15 rebounds in a season-high 37 minutes, he reached 10 rebounds only twice before Wednesday. Aminu's field goal percentage wasn't all that great, but if he continues to reel in the rebounds at this good of a clip, he could continue to see a high portion of minutes in the future.

Aminu added 16 points (4-11 FG, 2-6 3Pt, 6-6 FT), eight rebounds, one assist, three blocks, and one steal in 34 minutes during the Blazers' 101-100 loss versus the Grizzlies on Friday. Aminu has proven to be a solid addition for the Blazers thus far, as he is averaging 13.0 points on 42 percent from the field, 34 percent from three, and 74 percent from the charity stripe to go along with 7.6 rebounds, 2.0 assists, 0.6 steals, and 1.0 block in 33 minutes per game through 10 games. The 25-year-old forward is a career 29 percent shooter from beyond the arc. However, if this new and improved outside stroke, which would have won the Blazers the game if not for Zach Randolph's last-second put-back, isn't just a fluke, Aminu could challenge teammate C.J. McCollum for the NBA's Most Improved Player award.

Aminu scored 16 points (5-14 FG, 2-4 3Pt, 4-4 FT) with seven rebounds and five assists in 34 minutes during Saturday's loss to the Suns. He's been solid so far as the Blazers' starting small forward, averaging 13.7 points, 8.3 boards, 1.7 assists, 1.7 threes and 1.3 blocks through three games, and there's always a chance his numbers creep up even further as Aminu develops chemistry with Damian Lillard.
Recent Tweets
CJ obviously has it going, but a couple nice plays early for Aminu. A one-dribble pullup off a screen and a nice pass for a Lillard 3 so far

That's at least twice tonight the Blazers have pump faked themselves into a travel. Henderson, and now Aminu

One more time for the late crowd, here's my story from today's Columbian on Al-Farouq Aminu https://t.co/PsIyE146Y9