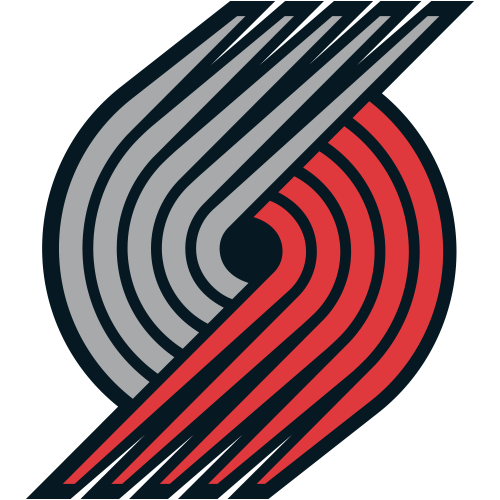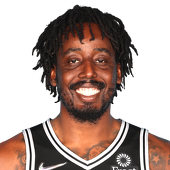 Own

76%

Start

37%

SF Rank

NR
Player News
Aminu provided 11 points (4-9 FG, 1-3 3Pt, 2-2 FT), five assists, three rebounds, and one steal across 25 minutes in Wednesday's 116-103 win over the Rockets. Aminu actually saw 15 more minutes of court time in the Blazers' previous game Monday against the Grizzlies, but finished with seven fewer points than he delivered Wednesday. That sort of game-to-game scoring inconsistency regardless of how many minutes Aminu plays has been a trademark of his production this season, making him quite a frustrating fantasy asset to own. He usually rebounds well enough to soften the blows of his scoring lulls, but his appeal is still largely limited to deep leagues.

Aminu tallied 17 points (7-13 FG, 1-2 3Pt, 2-2 FT), 12 rebounds, an assist and two steals over 32 minutes in Friday's 109-91 victory over the Hornets. It was a refreshing breakout performance for the six-year veteran, who'd managed single-digit scoring totals in four of the previous five contests. The double-double was also Aminu's first since Jan. 4 versus the Grizzlies, while the 17 points equaled a season high. The 25-year-old has generally provided stellar defense, but both fantasy owners and the Trail Blazers certainly welcome any signs of an uptick in offensive contribution such as Friday's. Whether he can keep the success on the scoreboard going for an extende stretch is the question, as Aminu has not posted more than five straight double-digit scoring games all season.

Aminu was limited to eight points (3-8 FG, 2-4 3Pt), five rebounds, one assist, one steal, and one block across 25 minutes in Monday's 108-98 loss to the Wizards. After a hot start to the season, Aminu's production has been on a downward trajectory ever since, and he's seemed to plummet to new lows in January. Over nine appearances this month, Aminu is averaging 10.2 points, 6.1 rebounds, 1.6 three-pointers, 1.2 blocks, 0.9 steals, and 0.8 assists while shooting just 42.3 percent from the floor. He's also cleared 30 minutes in only three of those nine games.

Aminu recorded 15 points (5-11 FG, 2-6 3Pt, 3-3 FT), 14 rebounds, and one steal in 34 minutes during the Trail Blazers' 91-78 loss to the Grizzlies on Monday. Aminu is an up-and-down player both in real life and fantasy. However, the 25-year-old forward is still posting the best season of his career. Over the past five games, Aminu is averaging 10.6 points, seven rebounds, 1.2 assists, 1.2 threes, and 0.6 steals in 28 minutes per night.

Aminu posted 16 points (6-9 FG, 4-7 3Pt), four rebounds, three steals, and two assists in 32 minutes during the Trail Blazers' 116-109 loss versus the Heat on Sunday. Aminu equaled his career-high of four three-pointers, which he set on Friday versus a stout Magic defense. He is having a breakout year in his first season with the Trail Blazers, and he will likely continue receiving plenty of minutes at both forward positions so long as he remains healthy.
Recent Tweets
Aminu, Harkless, Plumlee, McCollum, and Lillard: 14 FA. Harden: 13 FTA

Aminu, Plumlee and Dame all have 3 fouls very early in the 3rd.

CJ blocked, Grizzlies score, and Aminu with a very questionable shot leading to another Grizzlies bucket.