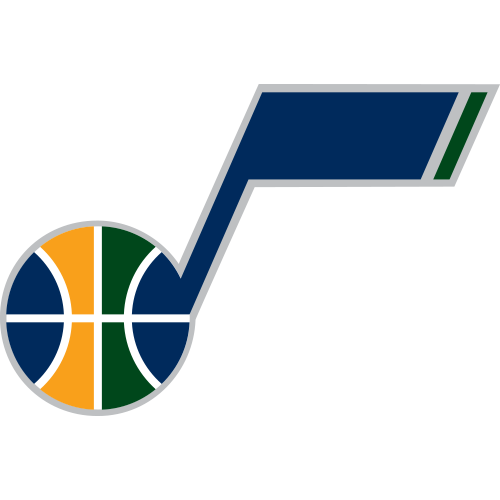 Player News
Booker contributed eight points (4-5 FG, 0-1 FT), three rebounds, two blocks, and one steal in 21 minutes during the Jazz's 85-81 win over the Nuggets on Wednesday. Booker has seen 20 or more minutes 28 times this season, but this hasn't helped him attain fantasy relevance. With averages of 5.7 points, 6.5 rebounds, one assist, one steal, and 0.6 blocks in 23 minutes per game, Booker can safely be left on waiver wires.

Booker scored 13 points (6-10 FG, 1-1 3Pt) while adding 10 rebounds and an assist in 22 minutes off the bench during Friday's win over the Nets. It's just his fourth double-double of the season and first since early December, but Booker has been putting up useful numbers as a reserve since returning from his concussion, averaging 9.3 points and 8.7 boards in 27.3 minutes over his last three games.

Booker (concussion) put up 12 points (5-11 FG, 0-3 3Pt, 2-2 FT), eight rebounds (four offensive), one assist, one steal, and a block across 33 minutes in Monday's 124-119 double-overtime loss to the Hornets. Booker, who was making his return from a one-game absence due to a concussion, used the extra overtime periods and Trey Lyles' struggles earlier in the game to earn his highest minutes load since Jan. 2. While he was able to turn in an effective line, Booker still isn't expected to unseat Lyles as the starting power forward, and both players will lose further value when Derrick Favors (back) makes his return.

Booker (concussion) has cleared concussion protocol and will be available to play come Monday's game against the Hornets, Jody Genessy of Deseret News reports. Booker took an inadvertent blow to the head during Thursday's outing with the Kings, which eventually forced him to sit out his next game on Saturday. After an extended rest, Booker has cleared the concussion protocol and should be available to play on Monday. With Derrick Favors dealing with a back injury as well, Booker could be relied upon to share the majority of the power forward minutes with Trey Lyles.

Booker (concussion) is traveling with the team on their current road trip, but remains without a concrete return date, Aaron Falk of the Salt Lake Tribune reports. Booker is currently going through the standard concussion protocol, but remains with a set return date. He's traveling with the team to Charlotte for their game against the Hornets on Friday, which could mean he's nearing a return. He should be considered questionable at this point in time and his status will likely be updated on Monday morning.
Recent Tweets
Late to it, but really enjoyed this profile of East High basketball player Dacian Spotted Elk: https://t.co/tQEZlDFNY8 by @trevorphibbs

Booker makes a ton of plays out there that don't show up on the box. He's not perfect, but he's a good role player https://t.co/6LhQN4hWpc

Booker has a lot of value to the Jazz..... https://t.co/miAvrTIEAY