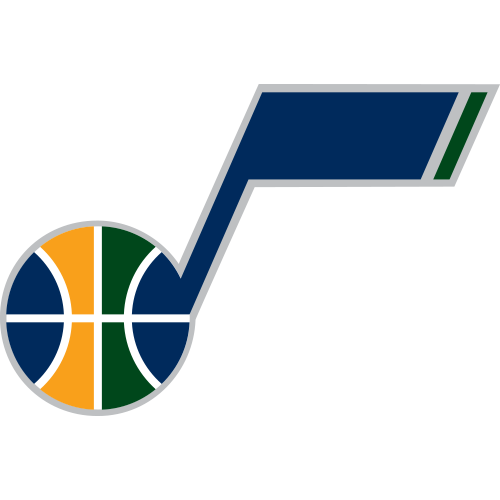 Latest News
Booker continues to come off the bench for the Jazz, playing limited minutes behind starting power forward Derrick Favors. Booker has failed to reach double figures in every game this season but one, where he started in place of Favors and recorded 13 points and nine rebounds. Given the minutes he has played, Booker is an effective rebounder, but playing behind Favors limits his overall effectiveness and the fifth-year man out of Clemson only has value when Favors is ruled out.

Booker pitched in 13 points (6-9 FG, 1-1 3Pt), nine rebounds, three assists, a steal, and a block over 28 minutes in Friday's 96-84 victory over the Nuggets. With teammate Derrick Favors succumbing to flu-like symptoms at halftime, Booker pitched in with his best game of the young season. The 27-year-old came within a board short of a double-double, and may draw the start in the Jazz's Saturday tilt versus the Grizzlies if Utah decides to give Favors time to fully recover. Booker has shown the ability to explode when given starter's minutes in Favors' stead in the past, posting a 36-point, nine-rebound effort late last season against the Blazers.

Booker could be in line to start at power forward Wednesday against the Trail Blazers if Derrick Favors (illness) is unable to play, Aaron Falk of the Salt Lake Tribune reports. Favors came down with the flu prior to Tuesday's practice, and wasn't present for Wednesday's morning shootaround, putting his status in doubt for later in the evening. Booker is considered coach Quin Snyder's top big man off the bench, so he'd more than likely occupy Favors' spot at power forward if Favors is ruled out shortly before tipoff. That said, Booker's modest averages of three points and four rebounds over 23 minutes per game this season don't project well over any slight uptick in playing time he might receive, so he still shouldn't be viewed as a high-end daily option if Favors ends up sitting.

Jazz forward Trevor Booker has been suspended for the first game of the regular season after taking a swing at Roy Hibbert on Tuesday, reports Adrian Wojnarowski of Yahoo Sports. Booker set a hard screen on Hibbert, who confronted him after the play. Booker then took an open-handed swing at the center before being restrained and ejected.

Jazz forward Trevor Booker (nose) missed all three of his shot attempts in Tuesday's preseason win over the Lakers, but brought down three rebounds and dished out two assists. Booker required surgery on his nose in mid-September after suffering an injury in a pickup game, but it hasn't resulted in any missed time during camp. Though he was deployed in the starting lineup at power forward Tuesday, it was only because Derrick Favors was receiving the night off to tend to a minor injury. Expect Booker and rookie first-rounder Trey Lyles to jockey for minutes off the bench as Favors' top backup.
Recent Tweets
Trevor Booker's great Thanksgiving service got some love on the ESPN Instagram feed to the tune of 48k likes. https://t.co/YeyoJD0A7n

I'm sure you're being facetious, but Booker's been in NBA too long to go down and Jazz would have to re-sign Cooley. https://t.co/ZoQu7ghyKb