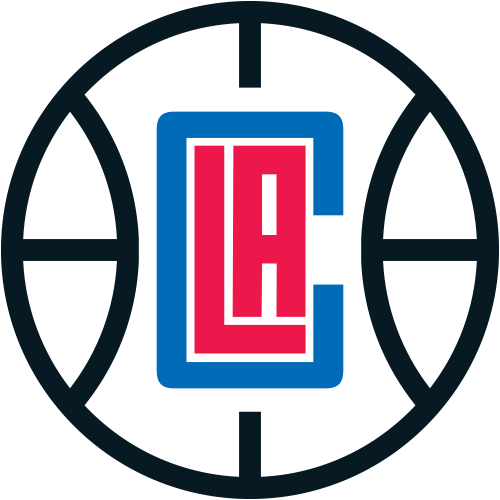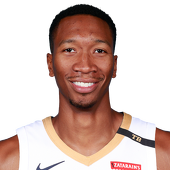 Own

1%

Start

0%

SF Rank

NR
Latest News
Johnson will come off the bench in Sunday's game against the Timberwolves, Alan Horton of Timberwolves.com reports. Johnson started the last three games for the Clippers, a stretch where he averaged just 4.3 points, 1.7 rebounds and 0.3 assists per game. Along with his poor play offensively, he wasn't getting it done on the defensive side of the ball, which prompted coach Doc Rivers to make the change. Luc Richard Mbah a Moute will move into the starting lineup in his place, although considering the Clippers have been switching up the starter at small forward on a night-to-night basis, it's questionable how long this recent move will be in effect.

Johnson went scoreless (0-2 FG, 0-1 3Pt) in 20 minutes Wednesday against the Jazz and added just one rebound. The Clippers have been tinkering with the starting small forward spot, and Johnson had another opportunity to make his case on Wednesday. Unfortunately, his efforts resulted in a donut, and this certainly doesn't help his status in fantasy either. He's never been the most consistent player in terms of box score contribution, so whether or not he remains in the starting lineup doesn't really matter -- he isn't worth much inmost fantasy formats.

Johnson will draw another start Wednesday in Utah, Rowan Kavner of Clippers.com reports. Head Coach Doc Rivers has been playing around with the starting lineup, attempting to find the right fit. He started Johnson for the first time on Tuesday, and is giving him another go Wednesday. He put up 11 points, two rebounds, one assist, one block, and three triples in 25 minutes of action. He will continue his attempt to earn a permanent spot in the lineup in Utah.

Johnson didn't secure a permanent starting lineup spot after getting his first career start on Tuesday night against the Nuggets, the Los Angeles Times reports. Johnson played well on Tuesday, finishing his first ever start for the Clippers with 11 points (4-6 FG, 3-4 3Pt), two rebounds, and one assist, but Doc Rivers hasn't committed to keeping him in place of Lance Stephenson and Paul Pierce. Rivers has used seven different starting lineups so far this season, and doesn't plan to stop changing the lineup in order to find better rhythm. Rivers said about Johnson, "I like Wes the most because of his size and ability to shoot, but there's nights where you play a great offensive player at that spot and we may go with a defensive guy. We're going to just keep moving it around."

Johnson is in the starting lineup for Tuesday's game against the Nuggets. Johnson will make his first start of the season Tuesday, as Paul Pierce is set to come off the bench. Pierce is likely coming off the bench due to the fact that it's the first game of a back-to-back set and the Clippers may want to limit his minutes. With that being said, look for Johnson to return to a bench role in Wednesday's matchup with the Pelicans.
Recent Tweets
Doc on what Wes Johnson has to do to earn more minutes: "He's just gotta be a better defender."

Wesley Johnson starting again.

Tonight's @DraftKings starting lineup: W. Johnson B. Griffin D. Jordan J. Redick C. Paul #TogetherWeWill https://t.co/jiqiS7rXYl