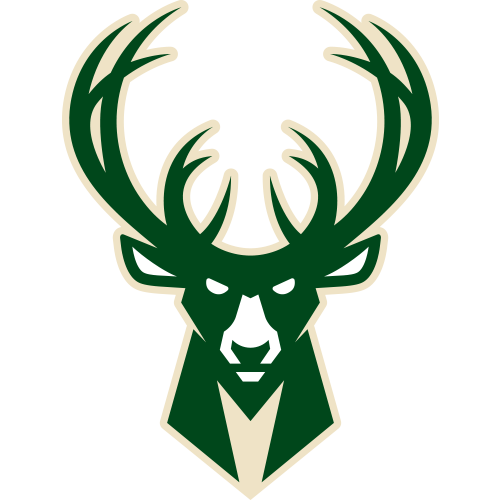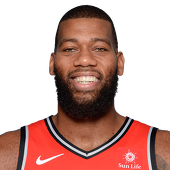 Own

100%

Start

87%

C Rank

12
Player News
Monroe managed 24 points (11-16 FG, 2-3 FT), 12 rebounds, three assists, one steal, and one block in 35 minutes during the Bucks' 111-104 loss against the Kings on Monday. Monroe has scored between 21-24 points in each of the last six games. He has 26 double-doubles on the season, 11 of which have come in 2016. The Moose is right on the fringe of averaging a double-double in his debut season with Milwaukee, averaging just under 17 points, 10 rebounds, 2.5 assists, one steal, and one block per game.

Monroe scored 24 points (7-14 FG, 10-11 FT) while adding five rebounds and a block in 34 minutes during Friday's loss to the Heat. It was his worst performance on the glass in the entire month of January, a surprising result given that Hassan Whiteside (oblique) was still sidelined for Miami and Monroe should have been able to out-muscle the remaining Heat frontcourt players. He'll try to get back to his double-digit rebounding ways Monday in Sacramento.

Monroe contributed 21 points (8-13 FG, 5-6 FT), seven rebounds and two assists over 25 minutes in Thursday's 103-83 loss to the Grizzlies. On a night where the rest of the offense was sluggish, Monroe responded with his fourth consecutive game with more than 20 points. He was solid on the glass once again as well, and has averaged 9.5 boards over that four-game span. After a somwhat uneven start to his Bucks tenure, Monroe appears to have hit his stride in Milwaukee and is contributing the same type of numbers that he regularly produced last season while in a Pistons uniform.

Monroe tallied 21 points (7-15 FG, 7-8 FT), 11 rebounds (five offensive), and two assists across 31 minutes in Tuesday's 107-100 win over the Magic. Monroe won the frontcourt battle with the Magic's Nikola Vucevic (16 points, 12 rebounds), though the Bucks center didn't do any rim protecting. With averages of 19.9 points, 10.8 rebounds, 2.1 assists, and 1.1 assists while shooting 54.4 percent from the floor over the last nine games, Monroe's fantasy value certainly seems to be trending up.

Monroe scored 22 points (8-13 FG, 6-6 FT) while adding 11 rebounds, two assists and a block in 30 minutes during Saturday's loss to the Pelicans. He's now posted seven double-doubles in his last eight games (missing the eighth by a single board) and 24 on the season, as Monroe continues to provide the Bucks with a solid frontcourt anchor, averaging 17.8 points, 10.7 rebounds, 0.9 blocks and 0.8 steals in 12 January contests.
Recent Tweets
A three-pointer by Giannis answers one from Hayward. Monroe scores over Gobert in lane and Bucks lead, 71-70.

Bucks were up 9 and give up quick 7-0 run. Monroe misses inside and Gobert dunks on other end. Then Hood scores after MCW turnover.

Parker thinks better of it next time and feeds Monroe under basket, who is fouled by Favors. Bucks 8, Jazz 6.