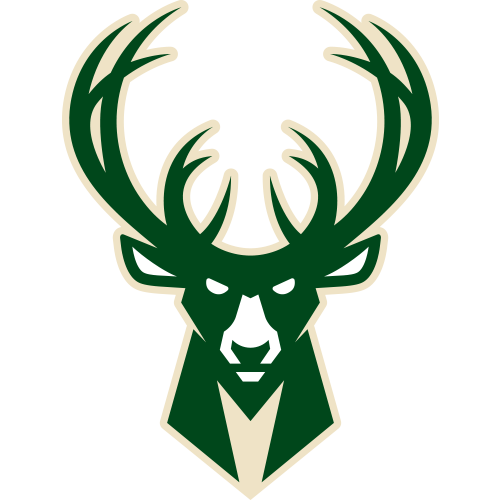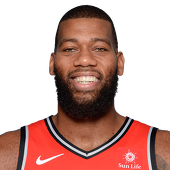 Own

100%

Start

98%

C Rank

8
Latest News
Monroe scored 11 points (4-10 FG, 3-4 FT) with a game-high 14 rebounds, three assists, a steal and a block in 24 minutes during Saturday's loss to the Pacers. It's his sixth double-double of the season, as Monroe continues to be the one reliable rebounder in the Bucks' lineup. Despite no longer playing alongside Andre Drummond, however, Monroe is still posting numbers very similar to his performance in Detroit, a disappointment for anyone hoping he might break out now that he had a frontcourt to himself.

Monroe had his worst game in a Bucks uniform Tuesday, scoring just four points (1-6 FG, 2-4 FT) with five rebounds and four assists over 26 minutes in a 115-86 loss to the Wizards. The game got out of hand fast, so Milwaukee didn't have much incentive to play Monroe for his usual average of 34 minutes. The Bucks also have a tough matchup on the road against the Cavs on Thursday, so they'll need Monroe at his best if they want to take down LeBron and Co.

Monroe scored 16 points (8-17 FG) with a season-high 17 rebounds, three assists and a block in 43 minutes during Saturday's double-OT win over the Cavaliers. It's his third straight double-double and fifth of the campaign, as the former Piston has quickly adapted to his new home in Milwaukee. Monroe is averaging career highs in points, rebounds, blocks and free throw percentage so far on the young season.

Monroe grabbed a double-double with 17 points (7-11 FG, 3-5 FT), 14 rebounds, four assists, one steal, and one block in 33 minutes of action Tuesday against the Celtics. Monroe has been a machine recently, averaging 17.2 points, 10.0 rebounds, 2.8 assists, 1.4 steals, and 1.0 block over the past five games. He's always been criticized for his lack of blocks, but this season he's managed to average 1.1 BPG, marking his career best so far. Continue to ride on the big man while he's healthy.

Monroe scored 23 points (10-14 FG, 3-4 FT) with 13 rebounds over 39 minutes in Monday's 103-96 win against the Nets. Monroe was dominant all night in his first win as a Buck. The size of Brook Lopez on the other end did faze Monroe at all, as he got pretty much anything he wanted around the rim. The only thing missing from his stat line was more assists; Monroe is a pretty decent passer.
Recent Tweets
Monroe steaming after no foul called, then he gets called for bumping Frye on way downcourt. Henson in for Monroe.

Bucks' corner series has been trash lately. Monroe too far from hoop, MCW involved, can't get Khris anything off it either.

A block from MCW and Giannis leads break and finds Monroe for layup. Bucks lead 38-36. Giannis with 12-4-2 (assists).