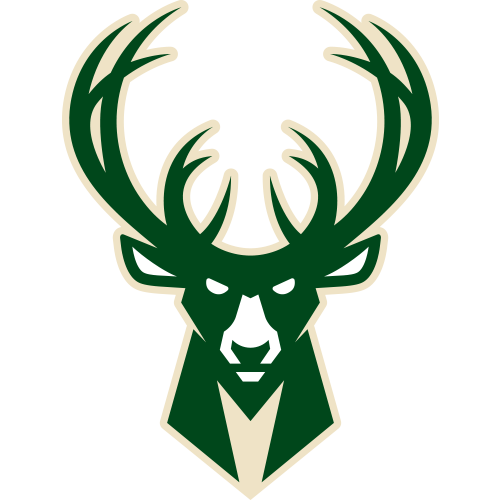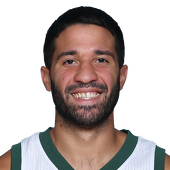 Own

4%

Start

0%

PG Rank

NR
INJURY ALERT:
Out | Ankle | Out until at least Feb 10
Player News
Vasquez (ankle) has been ruled out for Monday's game against the Kings, Aron Yohannes of BrewHoop.com reports. Vasquez underwent surgery on his right ankle in mid-December and was expected to be sidelined for three-to-four months, but after noticing rapid improvement in the rehab process early on, he expressed hope that he'd back by the end of January. That ultimately failed to materialize, and it's still a bit murky whether or not he suffered a setback or is still in close range of a return. Vasquez was only averaging 7.1 points and 4.4 assists over 22.6 minutes when he was healthy earlier this season, so it's probably not worth the hassle to stash him in anticipation of a comeback.

Vasquez (ankle) won't be available for Thursday's game against the Grizzlies, Charles F. Gardner of the Milwaukee Journal Sentinel reports. Vasquez was previously optimistic that he'd be available by the end of January, but he's already being ruled out Thursday, and it seems unlikely that he'll be able to play in the Bucks' final game of the month Friday against the Heat. Though Vasquez is no longer using crutches, the Bucks haven't indicated if he's even resumed basketball-related activities, so it wouldn't be a surprise if his absence lingered deep into February.

Vasquez (ankle) is no longer on crutches and is aiming for a return by the end of January, Gery Woelfel of the Racine Journal Times reports. Vasquez was expected to miss three-to-four months when he underwent surgery in mid-December on his right ankle, so this updated timeline for his return is certainly surprising. However, he'll likely be limited upon return to the court and should still split time at point guard with Michael Carter-Williams and Jerryd Bayless.

Vasquez (ankle) underwent successful surgery to remove a bone spur in his foot on Tuesday and is expected to miss roughly 3-to-4 months, Mike Trudell of Lakers.com reports. Vasquez hadn't played since Nov. 27 and after weighing his options, decided to have surgery on his ankle. Coach Jason Kidd said it will keep him out between three or four months, which means he could be out for the rest of the regular season. With Jerryd Bayless (ankle) also sidelined, Michael Carter-Williams and O.J. Mayo should take the majority of the minutes at point guard, while Tyler Ennis may see a bump in minutes as well.

Vasquez (ankle) will not travel with the Bucks on their upcoming four-game road swing, Andrew Gruman reports. Both Vasquez and Jerryd Bayless will remain in Milwaukee while the team heads West for four games against the Lakers, Clippers, Warriors and Suns. As such, the earliest Vasquez could be back on the court is Dec. 23 when the Bucks return home to face the 76ers. In the meantime, Milwaukee will continue to roll with O.J. Mayo and Michael Carter-Williams absorbing the vast majority of minutes at point guard.
Recent Tweets
RIP Rocky. Chance for Greivis to get the gig? https://t.co/buud2iA1tP

Basic logic would say Greivis and OJ are prime candidates to be moved. Any value for them would be a win. https://t.co/xkuacy8f9l

.@greivisvasquez to join Basketball Without Borders Global Camp at @NBAAllStar » https://t.co/7XCOkDMk0n https://t.co/25FGrqldZv