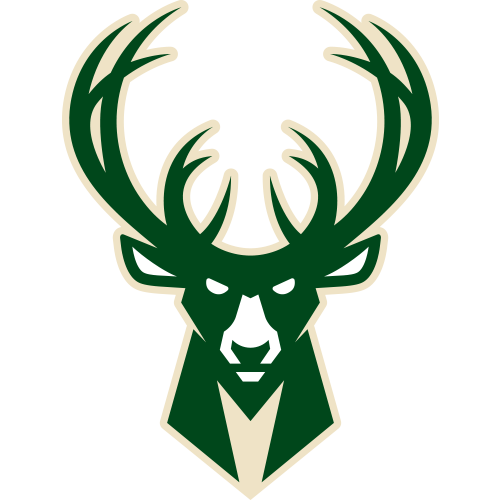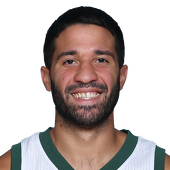 Own

13%

Start

3%

PG Rank

78
Latest News
Vasquez netted 15 points and added nine assists in Wednesday 103-102 loss in Denver. Vazquez looked to possibly break out of his recent struggles shooting the ball. Head coach Jason Kidd went with a nine-man rotation Wednesday and Vazquez was a huge part of it, playing 33 minutes off the bench. The way Vazquez played against Denver is what the Bucks have been looking for in Vazquez since they picked up the point guard. Through nine games, he's averaging 7.1 points and 5.1 assists per game.

Vasquez failed to score (0-8 FG, 0-5 3Pt) but he did provide eight assists in Monday's win in Brooklyn. Vazquez is off to a very cold start this season which is very uncharacteristic of the point guard's abilities. He's shooting just 21 percent from the field along with 14 percent from three-point range in his first four games as a Buck. These stats are both well below his career averages of 42 percent of field goals made and 35 percent from behind the arc. It's hard to expect this to be permanent trend for Vazquez, and his minutes have not seemed to be affected by it due to his ability to do other things that Jason Kidd looks for in a backup point guard.

Vasquez totaled eight points (3-7 FG, 2-6 3Pt), six rebounds, five assists, and a steal over 24 minutes in Tuesday's 106-88 victory over the Timberwolves. Vasquez posted a preseason high in rebounds and filled out the stat sheet nicely overall. The 28-year-old will serve as the primary backup to Michael Carter-Williams at the point, and brings a wealth of starting experience to the table. In addition to his willingness to distribute the ball to the more prolific scorers around him when on the floor, Vasquez has also proven capable of the occasional scoring outburst, adding to his all-around value.

Bucks newly acquired point guard Greivis Vasquez already sees a perfect situation for himself in Milwaukee, per the Milwaukee Wisconsin Journal Sentinel. Vasquez will play under Jason Kidd, a former point guard in the NBA, and is in a position to learn and improve his game. "Being under him I think is going to help me overall in my game. This guy is a Hall of Famer. He's proven he can coach in this league. He went to the playoffs his first two years in the league. "He took Milwaukee from 15 wins to 41 wins. So you've got to give him a lot of credit on that, and the whole front office. I feel like J-Kidd is really going to help me regardless." Vasquez, who was acquired from the Raptors in a draft-day trade, feels that he has found an ideal fit with the Bucks. "I've got shooters; I've got everything I need for a point guard," Vasquez said. "I've got big guys, fast (guys). I can get back to my New Orleans days. Obviously my shot is a lot better. "To me the NBA is all about a fit. Honestly, this is a perfect fit for my game with the perfect coach. We'll see what happens. I can't really say too much; I've just to go out there and get it done. "But I'm excited whatever my role is going to be. I'm a hard worker. Whatever they ask me to do, I'm going to do it. Winning to me is the most important thing."

The Bucks have acquired point guard Greivis Vasquez in a trade from the Raptors on Thursday, Yahoo Sports is reporting. The Bucks will send the Raptors a future first and second round pick in exchange for Vasquez, per Yahoo Sports. Vasquez averaged 9.5 points and 3.7 assists per game in 82 games for the Raptors last season.
Recent Tweets
Has Vasquez played in a lineup with the other four starters? I'm wondering how many minutes and how effective those minutes were.

Vasquez should be Milwaukee's starting PG. It would be better for the development of Parker and Giannis and make Milwaukee a better team.

Bucks Greivis Vasquez going against Steve Blake in battle of former Maryland guards.