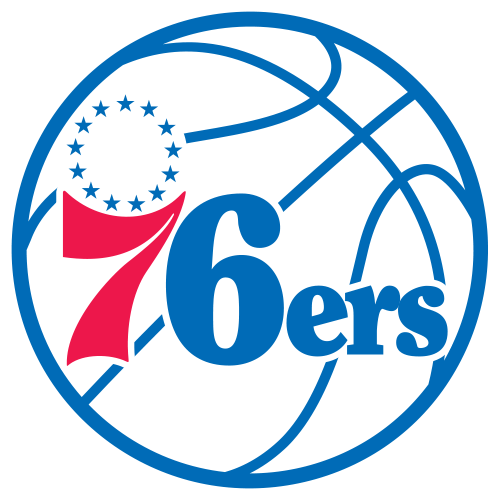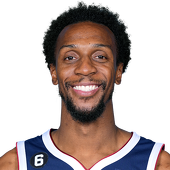 Own

98%

Start

81%

PG Rank

29
Player News
Smith posted 22 points (11-25 FG, 0-2 3Pt), five rebounds, five assists, three steals, and one block in 32 minutes during the 76ers' 106-94 loss to the Wizards on Friday. Smith is shooting just 39 percent from the field over the last five games. He is averaging 15.6 points, 7.2 assists, 4.2 rebounds, and 1.6 steals per appearance over these past five, but he has needed a staggering 17.6 shot attempts. Though his counting stats haven't fallen off much, the honeymoon is clearly over. Still, Smith has helped the 76ers establish themselves as an actual NBA team since his arrival, and he will likely have the keys to the offense for the remainder of the season.

Smith scored seven points (3-9 FG, 0-2 3Pt, 1-2 FT) to go with seven assists, three rebounds, and a steal over 26 minutes in a 124-86 loss to the Hawks on Wednesday. Smith had no answers for Atlanta on Wednesday, as his seven points represented his lowest point total since Jan. 2. The well-traveled Smith has enjoyed a renaissance season in Philadelphia, averaging 16.3 points with eight dimes in the three games entering Wednesday. Smith and the 76ers will look to shape up for Friday's contest against the Wizards.

Smith had 16 points (7-19 FG, 0-2 3Pt, 2-4 FT), nine assists, five rebounds and four steals in a loss on Saturday to the Warriors. Smith was vital to the Sixers' near defeat of the Warriors on Saturday, as he nearly double-doubled in the process. He also did a fairly good job defending the reigning-MVP, Stephen Curry, and he also had a season-high four steals in the process. The Sixers have turned their whole season around thanks to Smith, and he may have done the same for your fantasy team in the process.

Smith had 13 points (6-18 FG, 1-2 3Pt), six assists, three rebounds and six turnovers in Wednesday's loss to Detroit. Smith had been rolling prior to tonight, but Detroit is a much-improved defense and it's wise to not hold this performance against him. Smith has one of the greatest things in fantasy sports working for him, opportunity. Being the Sixers' point guard doesn't offer much in the way of competition. Sure, T.J. McConnell has his moments, but it looks like they want Smith to be their point guard of the future. He will continue to see a healthy amount of minutes and opportunities to be involved in the offense.

Smith got back on track with 20 points (7-17 FG, 0-2 3Pt, 6-8 FT), nine assists and five rebounds during 32 minutes in Tuesday's 113-103 win against the Suns. Smith clearly wasn't happy with his performance Sunday against the Celtics and took it out on the Suns, netting his highest point total in five games. He got back to distributing the ball more and it paid off both in fantasy and his team. It's hard to live day-by-day with the inconsistencies, but it's games like this that make Smith worthwhile.
Recent Tweets
⬇️ Final Stats ⬇️ Smith - 22 P / 5 R / 5 A / 3 S Canaan - 18 P (4-8 3FG) Grant - 9 P / 5 R / 4 A / 2 B Noel - 9 P / 8 R / 4 B Okafor - 9 P

McConnell (+4), Hollis (+3), and Noel (+0) only players not in negative. Okafor (-27 in 21 mins) and Smith (-21) on other end of spectrum

#sixers fall 106-94, lose 4th straight. Smith with 22 pts on 11-25 shooting. Canaan with 18. Nobody else in double digits.