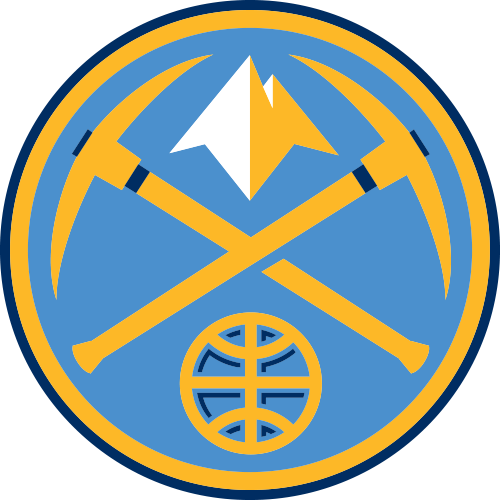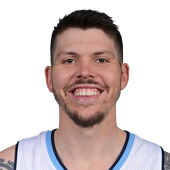 Own

0%

Start

0%

SF Rank

NR
Latest News
Miller scored nine points (3-4 FG, 3-4 3Pt) in 13 minutes off the bench in Tuesday's loss to the Clippers. Miller hadn't played in the Nuggets' previous three games, but coach Mike Malone called on the small forward in the first half, and he was able to provide some excellent outside shooting. At this stage in his long career, Miller is strictly a marksmen from deep, and the inconsistent minutes he receives will continue to inhibit his fantasy value.

Miller was unable to log any minutes in Denver's 103-102 win Wednesday against Milwaukee. Miller has been very quiet in the early stages of the 2015-16 season, playing only 5.0 minutes per game for Denver. His one bright spot this year was against the Lakers on Nov. 3rd where he scored nine points (3-4 FG, 3-4 3PM), however these are the only points Miller has scored this season.

Forward Mike Miller has reached a buyout with the Trail Blazers and will enter free agency, Yahoo Sports reports. Miller came to Portland in the Brendan Haywood deal, and there were suspicions all along that Miller could be waived or bought out following the acquisition. That became official Sunday, as Miller will likely now look for a championship contender team to latch on with. As a 15-year veteran, Miller brings plenty of leadership to the table, so expect teams to take notice of his release.

The Trail Blazers acquired center Brendan Haywood and forward Mike Miller from the Cavaliers on Sunday, sourced told Yahoo Sports. The Blazers will receive two second-round picks from Cleveland. The Cavaliers will gain a $13.35 million trade exception in the deal. Haywood averaged 1.6 points and 1.3 rebounds in 22 games for the Cavaliers last season. Miller averaged 2.1 points and 1.8 rebounds per contest in 52 games.

In a move that came with all the surprise of the sun rising in the east, Cavaliers forward Mike Miller has exercised his player option for next season. He will earn $2.8 million, per the Northeast Ohio Media Group. Miller turned down a shot at free agency after a brutal year in which he played sparingly, averaging 2.1 points in 14 minutes per game. He was a frequent DNP, particularly in the playoffs, when he played just 64 total minutes for a depleted team that could have used his help. The long-range specialist nailed just 32.7 percent of his shots from beyond the arc for Cleveland.
Recent Tweets
The #Nuggets solve that by inserting Darrell Arthur, a bigger body, for Miller

The #Nuggets are going to have to figure out that Dirk post up on Mike Miller or Dallas will keeping milking it

Mike Miller: dude can shoot. #Nuggets