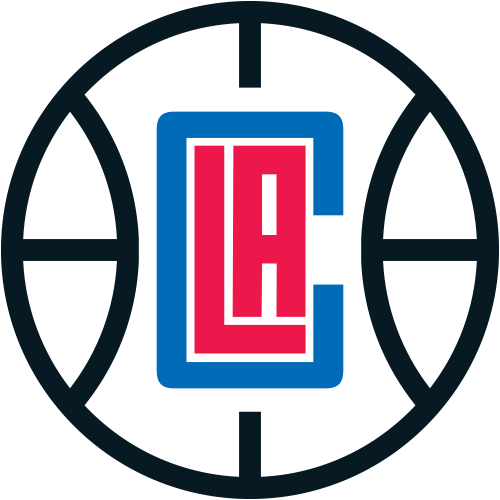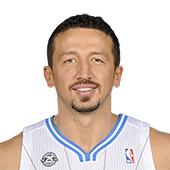 Hedo Turkoglu
SF / L.A. Clippers / EXP: YRS
Height:
Weight: lb
Age:
College: None
Own

0%

Start

0%

SF Rank

NR
Player News
Turkoglu announced his retirement Friday, the Toronto Sun reports. The 2007-2008 Most Improved Player Award winner played 15 seasons in the NBA, eight with the Magic, and saw action off the bench in 62 games last season for the Clippers. Turkoglu finishes his NBA career having averaged 14.5 points, 4.5 boards and 3.9 assists, and will be honored by Orlando in a ceremony on Dec. 18 when the team hosts Portland.

Clippers coach Doc Rivers said he's not concerned with the sprained ankle injury to small forward Hedo Turkoglu, per ESPN. "I didn't know a guy who moved that slow could sprain his ankle," Rivers joked. "It shouldn't slow him down." Turkoglu is averaging two points and 16 minutes per game in the Clippers' Western Conference Quarterfinals series against the Spurs.

Clippers small forward Hedo Turkoglu will miss Friday's game against the Raptors due to a stomach virus, the Orange County Register reports. Turkoglu is not with the team for Friday's game. He's averaged 2.6 points and 9.2 minutes while shooting 49.2 percent from the field in 33 games off the bench. The Clippers are 1-point favorites in Toronto Friday.

The Clippers are close to signing forward Hedo Turkoglu, according to Adrian Wojnarowski of Yahoo! Sports. The deal would last one year, worth $1.4 million. Turkoglu was limited to only 38 games and averaged 3.0 points and 2.3 rebounds last season with the Clippers. He shot 38.5 percent from the field and 44.0 percent from behind the arc over that span.

Clippers forward Hedo Turkoglu could be in danger of missing the Western Conference Semifinals against Oklahoma City. However, he is still optimistic about returning for Game 5, Yahoo! Sports reports. Turkoglu has been sidelined with a hairline fracture in lower back since May 1.
Last 7 Games
| DATE | Opp | Result | Min | PTS | TRB | AST | BK | ST | TO | FPTS |
| --- | --- | --- | --- | --- | --- | --- | --- | --- | --- | --- |
Career Stats
| Season | G | FG | FGP | 3PT | 3PTP | FT | FTP | PTS | PPG | FPTS |
| --- | --- | --- | --- | --- | --- | --- | --- | --- | --- | --- |
| 2015 | 0 | 0 | 0 | 0 | 0 | 0 | 0 | 0 | 0 | 0 |
| 2014 | 62 | 83 | 44.1 | 60 | 43.2 | 6 | 54.5 | 232 | 3.74 | 6.4 |
| 2013 | 38 | 42 | 38.5 | 22 | 44.0 | 9 | 50.0 | 115 | 3.03 | 7.4 |
| 2012 | 11 | 14 | 26.4 | 1 | 4.2 | 3 | 50.0 | 32 | 2.91 | 9 |
| 2011 | 53 | 209 | 41.5 | 91 | 35.3 | 67 | 70.5 | 576 | 10.87 | 21.9 |
| 2010 | 81 | 322 | 44.6 | 127 | 41.0 | 106 | 67.9 | 877 | 10.83 | 23.3 |
| 2009 | 74 | 276 | 40.9 | 108 | 37.4 | 175 | 77.4 | 835 | 11.28 | 23.6 |
| 2008 | 77 | 423 | 41.3 | 134 | 35.6 | 314 | 80.7 | 1294 | 16.81 | 30.2 |
| 2007 | 82 | 556 | 45.6 | 166 | 40.0 | 324 | 82.9 | 1602 | 19.54 | 33.4 |
| 2006 | 73 | 345 | 41.9 | 109 | 38.8 | 171 | 78.1 | 970 | 13.29 | 22.9 |
| 2005 | 78 | 398 | 45.4 | 114 | 40.3 | 255 | 86.1 | 1165 | 14.94 | 24.2 |
| 2004 | 67 | 328 | 41.9 | 93 | 38.0 | 188 | 83.6 | 937 | 13.99 | 21.1 |
| 2003 | 80 | 262 | 40.6 | 101 | 41.9 | 114 | 70.8 | 739 | 9.24 | 17.7 |
| 2002 | 67 | 165 | 42.2 | 29 | 37.2 | 88 | 80.0 | 447 | 6.67 | 11.8 |
| 2001 | 80 | 290 | 42.2 | 63 | 36.8 | 167 | 72.6 | 810 | 10.12 | 18.8 |
| 2000 | 74 | 138 | 41.2 | 28 | 32.6 | 87 | 77.7 | 391 | 5.28 | 10.2 |
| 3 Year Avg | 37 | 46 | 39.3 | 28 | 39.4 | 6 | 50.0 | 126 | 3.41 | 7 |
| Career | 997 | 3851 | 42.6 | 1246 | 38.4 | 2074 | 78.4 | 11022 | 11.06 | |
Depth Chart
| | SF |
| --- | --- |
| | |