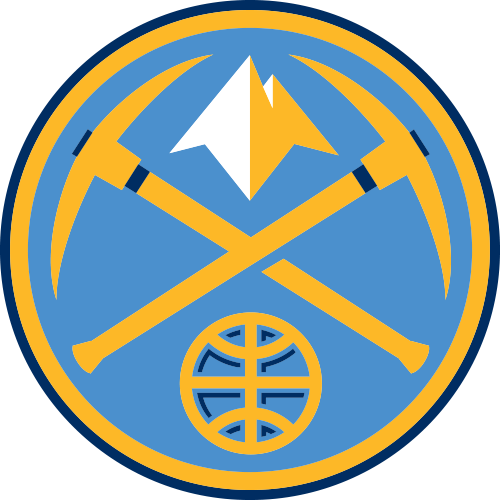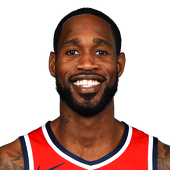 Own

84%

Start

51%

SG Rank

80
Latest News
Barton was held to a season-low one point (0-6 FG, 0-2 3Pt, 1-2 FT) and provided three rebounds over 20 minutes in Tuesday's loss to the Clippers. Barton struggled in just about every facet Tuesday, turning the ball over twice and committing three fouls in addition to his poor shooting night. It was just the third time all season the Nuggets' sixth man had been held to less than 10 points, so it's probably best to write off the performance as an aberration. Barton has been a pleasant all-around producer all season, and that should continue to be the case while ample minutes remain available for him.

Barton poured in 19 points (7-10 FG, 0-1 3Pt, 5-5 FT), six rebounds, three assists, one steal, and one block over 27 minutes in Sunday's loss to the Warriors. The Nuggets continue to utilize Barton in a bench role, but aside from Danilo Gallinari, he's been perhaps the most fantasy-friendly contributor this season on the entire roster. Barton is averaging 14.4 points, five boards, two assists, and 1.3 steals over 14 games, all while shooting exceptionally well from the field (49.7 percent), three-point range (41.5 percent), and the free-throw line (90.2 percent).

Barton continued his strong performance Tuesday against the Pelicans, posting 17 points (7-12 FG, 3-4 3Pt), seven rebounds, two assists, two blocks, and one steal in 37 minutes of action. Barton has now scored at least 17 points for three consecutive games, and he's been hitting the 30-minute mark each time. With news that Wilson Chandler will miss the entire season, Barton certainly has a chance to maintain his role as a main scorer off the bench, making him worth owning in deeper formats.

Barton posted a season-high 26 points (8-14 FG, 4-5 3Pt, 6-7 FT), five rebounds, an assist, and two steals over 31 minutes in Friday's 107-98 victory over the Rockets. Barton has been providing solid scoring performances off the bench over the course of the season, but his offensive outburst Friday was by far his best over Denver's first nine games. The 24-year-old has proven to be a highly valuable member of the Nuggets' backcourt rotation, providing essential offensive support for a team that sometimes struggles to find points outside of Danilo Gallinari and Kenneth Faried.

Barton returned to a bench role in Monday's win over the Trail Blazers, finishing with 11 points (4-7 FG, 1-2 3Pt, 2-2 FT), three rebounds, and an assist over 23 minutes. After seeing 39 minutes in the Nuggets' previous game against the Warriors, the greater competitiveness of Monday's contest along with the larger lineup of the Blazers resulted in a significant decline in minutes for Barton. So long as Joffrey Lauvergne (back) remains unavailable, the Nuggets will likely decide between J.J. Hickson and Barton for starting duties, with the latter option more suitable when coach Mike Malone wants to play small ball. As a result, Barton's minutes total could have some variation from game to game.
Recent Tweets
If he feels good tomorrow morning, Lauvergne said he will press coaches to let him play. Otherwise, Sat. at Dallas will be his 1st game back

#Nuggets F Kenneth Faried (ankle) is OUT of tomorrow's game against San Antonio. It will be his 3rd consecutive missed game.

Haa.. I'd say as a rule of thumb, if the opponent has a bigger lineup, there will be less Barton. Small: More Barton https://t.co/CO2a0ybAH0