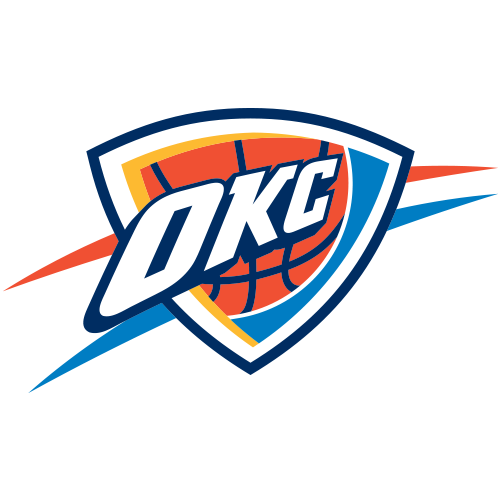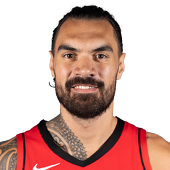 Own

26%

Start

11%

C Rank

NR
Player News
Adams (elbow) had nine points (4-10 FG, 1-2 FT), eight rebounds, three assists, and three steals in 35 minutes during the Thunder's 128-122 victory versus the Knicks on Tuesday. Adams missed the last two games with an elbow strain, but he was extremely solid on a night when backup Enes Kanter went 0-for-6 from the field for two points and seven rebounds in 18 minutes. Adams has played 30 or more minutes eight times through 45 appearances this season, and three of those occurrences have been in January. Adams has seen a slight increase in time this month, but his value is mostly restricted to deeper category leagues due to ho-hum counting stats.

Adams (elbow) will play Tuesday versus the Knicks in New York, Anthony Slater of The Oklahoman reports. Making his return from a two-game absence due to a strained right elbow, Adams can be expected to enter the starting lineup, as he has in all 44 appearances this season. However, he could fall short of his typical 24 minutes per contest.

Adams (elbow) is being considered a game-time decision for Tuesday's tilt with the Knicks, Anthony Slater of The Oklahoman reports. Although Adams was previously expected to be sidelined until at least Friday's game against the Rockets due to a right elbow strain, the center was in attendance for Tuesday's morning shootaround, and there seems to be growing optimism he might be able to play. Adams was wearing a brace to help stabilize his right elbow at shootaround, but his shot looked fluid during the session, according to Slater. If Adams continues to feel comfortable following pregame warmups, he'd likely take back his usual starting post, resulting in reductions in playing time for Enes Kanter and Nick Collison.

Adams (elbow) did some limited work at practice Monday and remains questionable to play Tuesday against the Knicks, Anthony Slater of The Oklahoman reports. Adams missed a second straight game Sunday against the Nets as he continues to work back from a strained right elbow. The big man sported a brace on the elbow Monday, and he'll be re-evaluated by the team's medical staff prior to Tuesday's matchup, at which point an update will be issued. Even if Adams is given the green light to play, he'll likely be limited, meaning Enes Kanter could be an appealing daily option Tuesday night, as well as Wednesday against the Timberwolves.

Adams (elbow) will not play Sunday against the Nets, and will likely miss the remainder of the Thunder's road trip, Anthony Slater of The Oklahoman reports. The Thunder are going to give their big man's elbow time to heal, which should allow him to avoid a nagging injury. If he indeed does miss the remainder of the road trip, that will result in two more games missed following Sunday's matchup in Brooklyn. Nick Collison will likely see an increased role and stick around in the starting lineup during Adams' absence.
Recent Tweets
Steven Adams with the triple whoops. Misses both free throws, then fouls Archie Goodwin after the second to put the Suns on the line.

Kanter has taught Adams that baseline spin, reverse layup huh? https://t.co/EALNjGTwGP

Halftime. Thunder trails Warriors 73-59. 🏀 Durant:23p 🏀 Westbrook 14p-9a 🏀 Kanter 7r 🏀 Adams 9p-6r