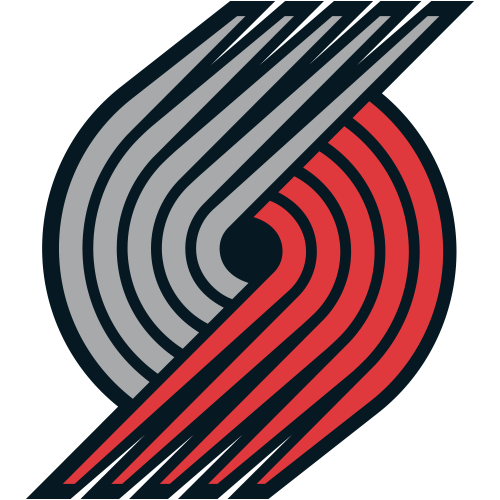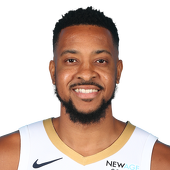 Own

99%

Start

59%

SG Rank

30
Latest News
McCollum scored 18 points (7-17 FG, 2-6 3Pt, 2-2 FT) and added four assists, two rebounds, and a blocked shot over 36 minutes in Tuesday's loss to the Bulls. McCollum generated a lot of hype in the first week of the season after a string of high-scoring performances, and though he's settled down since then, he's still been a steady second banana alongside Damian Lillard in the backcourt. He's scored either 18 or 19 points in each of his last four games, while knocking down seven three-pointers during that span.

McCollum managed 26 points (7-14 FG, 2-5 3Pt, 10-10 FT), six rebounds, two assists, and two blocks in 36 minutes during the Blazers' 101-100 loss versus the Grizzlies on Friday. After an extraordinary start to the season, McCollum has cooled considerably over the past week. However, despite the eight turnovers, which is as many as the Grizzlies committed the entire game, fantasy owners can take solace in the fact that he scored his 26 points on 14 field goal attempts while sinking all 10 of his free throws. The Blazers are back in action on Sunday versus the Hornets.

McCollum continued his strong performance Monday against the Timberwolves, posting 18 points, six rebounds, four assists, one steal, and one block in 36 minutes of action. McCollum is getting the green light to fire away every night, and he's been making the most of the opportunity. He's averaging 21.5 points, 5.3 rebounds, 3.0 assists, 1.3 steals, and 2.8 three-pointers made so far, and owners who stole him in the late rounds of drafts can continue to ride his breakout season.

McCollum scored 15 points (6-15 FG, 1-6 3Pt, 2-2 FT) with five rebounds, four assists and a steal in 34 minutes during Saturday's loss to the Suns. The third-year guard has fallen back to earth after his big 37-point opening night, but McCollum is still adjusting to life in the starting lineup alongside Damian Lillard. Expect his performances to become a little more consistent as the season progresses.

McCollum provided 22 points (8-20 FG, 4-9 3Pt, 2-2 FT), four assists, two rebounds and one steal in a 115-109 loss to the Clippers on Thursday. The preseason breakout continues for McCollum and his fantasy value just continues to rise. It's unclear if he will start, but McCollum should still see plenty of minutes off the bench even if he doesn't. With all the Portland talent leaving town in the offseason, McCollum should have no problem getting up well over 10 shots per game this season.
Recent Tweets
CJ & Dame don't need to travel to see their moms on Thanksgiving They both live with them » https://t.co/mEvgXMuqzT https://t.co/CEOGwn4dCL

Lillard and McCollum see their moms every day, and it's cool with them https://t.co/NjCj9Nc9Io https://t.co/1yavhw7U4F

. @trailblazers backcourt of @Dame_Lillard and @CJMcCollum have much in common, including living with their moms https://t.co/UPOmAJE1uy