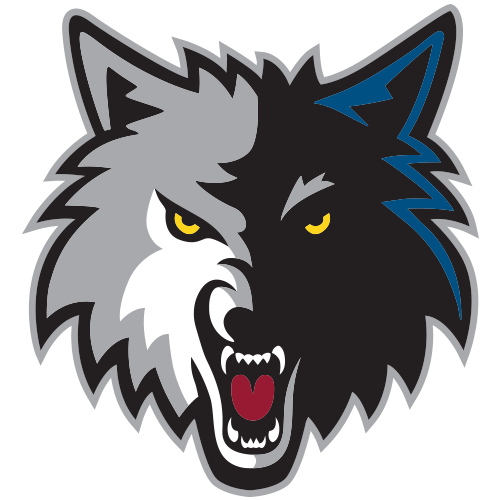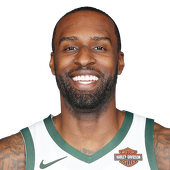 Own

19%

Start

5%

SF Rank

NR
Player News
Muhammad scored a season-high 25 points with three rebounds in 33 minutes in Saturday's win over Memphis. Muhammad continues to make a case for a larger role and a spot in the starting lineup. He's averaging 31.2 minutes and 15.6 points per game in his last four games.

Muhammad had 15 points (5-12 FG, 1-1 3Pt, 4-4 FT) and four rebounds in 34 minutes during the Timberwolves' 113-93 loss against the Thunder on Friday. Muhammad played the second most minutes on his team next to Andrew Wiggins, Muhammad continues to earn quality playing time lately, and he is responding with solid play--posting 15.0 points (45.5 FG, 38.5 3Pt, 76.9 FT) 3.4 rebounds, 1.2 assists, and 0.2 steals in 28 minutes per night over the last five games. Had he not put up a two-point effort in Wednesday's loss versus the Rockets, his recent scoring numbers would be even more impressive. Nevertheless, coach Sam Mitchell has made Muhammad a key part of the rotation, and he is not disappointing.

Muhammad managed 20 points (8-15 FG, 1-4 3Pt, 3-4 FT), four rebounds, and three assists in 34 minutes during the Timberwolves' 101-96 loss against the Thunder on Tuesday. Muhammad turned the ball over three times, but he did post the best box score plus-minus while scoring 20 points on only 15 shot attempts. Veteran starting small forward Tayshaun Prince saw just 14 minutes, and Muhammad is the one receiving more time most nights. Over the past five games, he is averaging 17.0 points (54.5 FG, 38.5 3Pt, 71.4 FT), 2.8 rebounds, 1.2 assists, and 0.2 steals in 28 minutes per appearance.

Muhammad scored 16 points (5-10 FG, 1-4 3Pt, 5-8 FT) while adding five rebounds in 28 minutes off the bench during Sunday's loss to the Mavericks. He's been seeing more court time lately, in large part because Kevin Garnett appears to be playing through some sort of undisclosed injury, and Muhammad has responded by averaging 15.3 points, 2.8 boards and 1.0 threes in 25.5 minutes over his last six games. His weak production in secondary categories limits his fantasy value, but as long as Muhammad continues to see solid minutes he can be useful in deep formats.

Muhammad recorded 22 points (6-13 FG, 2-3 3Pt, 8-10 FT), two rebounds, and two assists in 26 minutes during the Timberwolves' 125-99 loss to the Cavaliers on Friday. Muhammad scored his previous season-high of 20 points on 8-of-11 from the field against the 76ers on Monday. He is averaging 15.2 points (56.3 FG, 55.6 3Pt, 68.0 FT), 2.4 rebounds, one assist, and 0.6 steals in 25 minutes per appearance. It's rather unlikely he will continue connecting on shots at this rate, but Muhammad appears to be earning himself sufficient time off the bench for Timberwolves' coach Sam Mitchell.
Recent Tweets
Gerald Henderson sort of making Muhammad look bad at both ends here.

Blazers going right at Muhammad and LaVine.

Muhammad just got bullied in the post pretty badly.