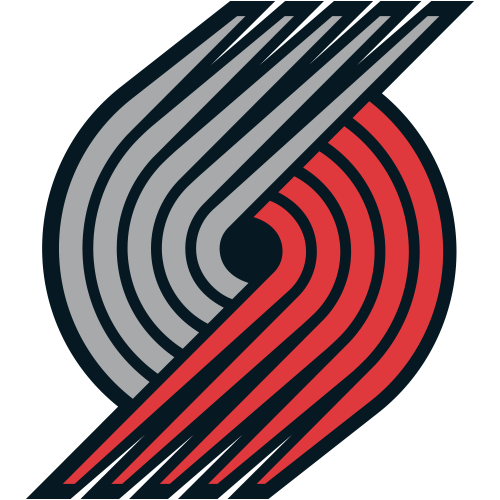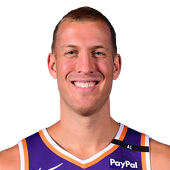 Own

95%

Start

50%

PF Rank

NR
Latest News
Plumlee grabbed his third straight double-double Tuesday against the Bulls, posting 11 points (5-13 FG, 1-2 FT), 17 rebounds, two blocks, and one assist in 35 minutes of action. Plumlee has now put up a solid string of games, averaging 15.3 points and 123.7 rebounds over the last three. That being said, he's averaging just 10.4 points and 8.6 rebounds for the season, so owners can expect him to fall back to the equilibrium soon enough. Still, his dynamic playing style and his additional contribution in blocks makes him a valid fantasy option in many formats.

Plumlee recorded 17 points (6-9 FG, 0-1 3Pt, 5-6 FT), 11 rebounds, four assists, one steal, and one block in 30 minutes during the Blazers' 107-93 win versus the Lakers on Sunday. Plumlee has played well since teammate Meyers Leonard suffered a dislocated shoulder, and he is making the most of his uptick in minutes thus far. With Leonard likely to be sidelined for about a month, Plumlee will likely to continue to receive extra minutes, especially if he's able to continue providing such efficient outputs on both ends.

Plumlee collected 18 points (6-9 FG, 6-9 FT), 10 rebounds, an assist and two steals over 29 minutes in Friday's 102-91 victory over the Clippers. Plumlee posted his second double-double of the season and got his fair share of boards versus DeAndre Jordan, not always an easy proposition. Plumlee has generally been a pleasant surprise at center for Portland and has been logging solid playing time, averaging 31 minutes a game over his last seven contests. Although he is not very aggressive offensively on most nights, Plumlee has been making positive contributions on the glass, averaging 7.9 rebounds per outing over the Blazers' first 14 games.

Plumlee posted nine points (3-6 FG, 3-4 FT), six blocks, four rebounds, and four assists in 35 minutes Wednesday against the Rockets. Plumlee has embraced his starting role on his new team, and he's been fairly consistent with putting up defensive numbers. He's averaging 7.8 points, 7.6 rebounds, 2.6 assists, 1.2 steals, and 1.8 blocks over the last five games, and it doesn't appear that Meyers Leonard's injury is having much of an impact on his production. That being said, owners can continue to expect Plumlee to produce low-end standard league value moving forward.

Plumlee tied his season-high by scoring 15 points (5-7 FG, 5-7 FT) over 33 minutes in Monday's loss to the Nuggets. He chipped in seven rebounds, two assists, two steals, and two blocks. Plumlee has cracked double-digit scoring just three times in eight games this season, but has been in the neighborhood often enough to average 10.1 points per game. Any scoring he provides will be secondary to his offerings in the rebound and blocked-shot columns.
Recent Tweets
Mason Plumlee highest rated Blazer. No. 20 overall, 5th best center https://t.co/xIn3y03JMz

Jimmy Butler Fined For Technical, Wants Mason Plumlee To Pay It https://t.co/jfAn8BOXnb https://t.co/bWIgAIZ4qb

Hating Kobe Bryant, Loving Mason Plumlee, the Blazer's Edge Podcast Returns! https://t.co/hv7GBP2zfc https://t.co/YbGuAzfj1K