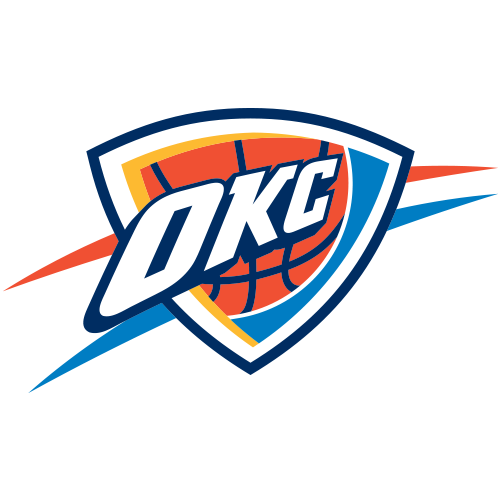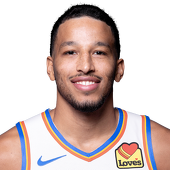 Own

1%

Start

0%

SG Rank

NR
INJURY ALERT:
Out | Knee | Out until at least Feb 14
Player News
Roberson (knee) has been diagnosed with a right knee sprain and is expected to miss at least three weeks, Anthony Slater of The Oklahoman reports. While the Thunder will certainly miss their starting shooting guard, the good news is an MRI on Monday afternoon confirmed that Roberson will not require surgery. Roberson will target a mid-February return, with the likes of Kyle Singler and Dion Waiters expected to see increased minutes in his place. It was Singler who started the second half of Sunday's game against Brooklyn in Roberson's place, so he would appear to be the more likely of the two to step in as the interim starter.

Roberson (knee) remains without an update on his right knee injury, but he's scheduled for an MRI on Monday afternoon, The Oklahoman reports. Roberson left Sunday's game in Brooklyn after sustaining a right knee injury, which kept him on the sideline for the entirety of the second half. "I'm not really sure what happened," Roberson said. "It happened so quick, it's hard to describe. I couldn't even tell the doctors what happened." Roberson was walking with a noticeable limp after the game, but he was not using crutches, which seems like an encouraging sign. Per The Oklahoman, the injury is "not believed to be extremely serious," but Roberson is expected to miss "some time." A more definitive timetable should be available later Monday after Roberson undergoes the MRI.

Roberson (knee) expects to know more about his injury by Monday, Anthony Slater of The Oklahoman reports. Roberson seemed to suggest that he needs an MRI, following his early exit from Sunday's loss to the Nets. An extended absence would likely lead to an increased role for Dion Waiters, with Anthony Morrow, Kyle Singler and Cameron Payne also candidates to get some extra minutes. Morrow picked up four consecutive DNP-CDs prior to Sunday, but he did fill in with the starting unit when Roberson missed a game back in November.

Roberson left Sunday's game against the Nets with a sprained right knee and will not return, The Oklahoman reports. Roberson exited Sunday's game in the second quarter after being tumbled into by teammate Russell Westbrook. The severity of his setback is not entirely certain, so it remains to be seen if he will be available for Oklahoma City's next game Tuesday.

Roberson recorded 10 points (4-6 FG, 1-3 3Pt, 1-1 FT), eight rebounds, three blocks, and two steals in 31 minutes during the Thunder's 115-110 loss to the Trail Blazers on Sunday. Roberson is typically a defensive specialist who provides very little scoring, but he was extremely efficient on Sunday. Still, Roberson is averaging only 4.4 points, 4.2 rebounds, 1.2 blocks, 0.8 steals, and 0.6 assists in 20 minutes per game over the past five games, and he is waiver-wire material in the vast majority of fantasy leagues.
Recent Tweets
Andrew Bogut tiptoes the tampering line after being asked about Kevin Durant: https://t.co/wLSj1rJ9Y7

Those two lineups are Thunder's most used this season. Offense is better with Waiters, defense considerably better with Roberson.

Roberson w/ the starters (514 mins): 112.9 ORtg, 91.5 DRtg, +21.5 net. Waiters w/ the starters (225 mins: 116.7 ORtg, 99.9 DRtg, +16.8 net.