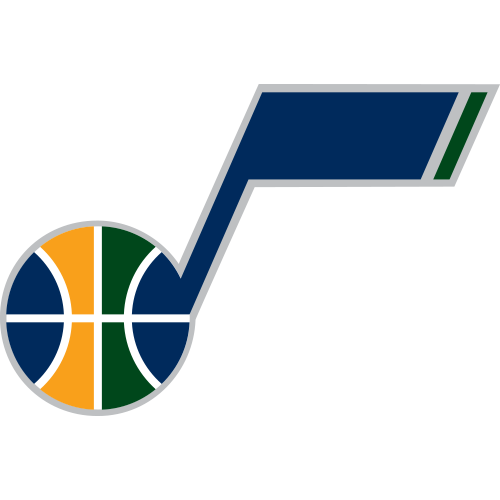 Player News
Withey (coach's decision) didn't see the floor in Wednesday's 100-96 loss to the Pelicans. Withey hasn't played in any of the last six games, as coach Quin Snyder hasn't needed his size and shot-blocking prowess now that both Rudy Gobert and Derrick Favors are back to full health. Since Withey isn't versatile enough to play any position other than center and coach Quin Snyder often uses Favors at the position when Gobert sits, there simply isn't room in the rotation for the former Kansas standout.

Withey came off the bench Saturday against Miami to produce eight points, three rebounds, one assist, and one block in 20 minutes. Withey's recent surge of playing time is nearing its end since Rudy Gobert (knee) is back on the court and already seeing 28 minutes in just his second game after an 18-game absence. Gobert and Withey don't mesh on the court at the same time, so even Derrick Favors' (back) continued absence doesn't suggest Withey will retain his 20-minute average which was earned over the last 18 games.

Withey managed 12 points (5-9 FG, 2-4 FT), 10 rebounds, two assists, four blocks and a steal over 32 minutes in Saturday's 92-87 overtime victory over the Grizzlies. "Rejection" clearly has a very positive connotation in Utah, where Withey is beginning to rival the man he's filling in for, Rudy Gobert, with respect to shot-blocking prowess. He's now tallied back-to-back games with four blocks, and has rattled off four consecutive double-digit scoring performances. Withey has excelled in multiple aspects of his game over that span, shooting 54.5 percent (18-for-33) and averaging 8.5 rebounds and three blocks. He's also recorded at least one steal in each contest. Withey's improved play has also garnered him additional playing time, with the third-year center receiving no less than 24 minutes during that period.

Withey recorded 11 points (4-7 FG, 3-4 FT), 12 boards (five offensive), two blocks, two steals, and one assist across a season-high 24 minutes in Monday's 95-91 win over the 76ers. It was the first double-double of the season for Withey, who made the most of Derrick Favors' second consecutive absence due to back spasms and also took advantage of one of the league's weaker frontcourts. Withey is expected to remain a member of the Jazz rotation so long as Rudy Gobert (knee) remains sidelined, but since Favors' injury isn't considered a long-term concern, Withey could see his playing time fall back to the 10-to-15-minute range in the near future.

Withey will get another start Monday versus Philadelphia, Tony Jones of the Salt Lake Tribune reports. With Derrick Favors out again, Withey will draw another start. Withey is seeing a lot more action than expected this season due to key injuries to Utah's frontcourt. He will look to take advantage of another opportunity Monday. He will likely slide back into a reserve role upon Favors' return.