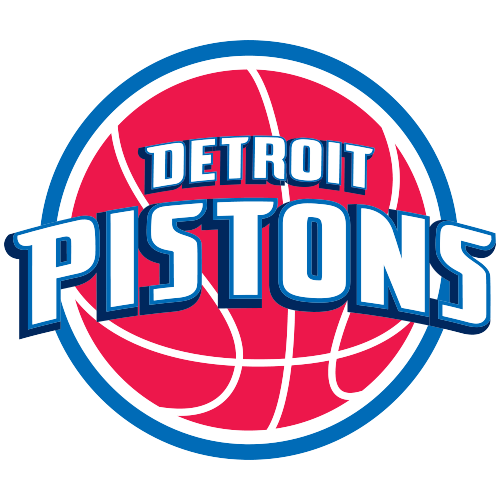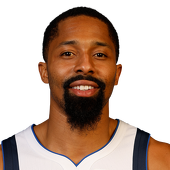 Own

0%

Start

0%

PG Rank

NR
INJURY ALERT:
Out | Ankle | Out until at least Feb 19
Player News
Dinwiddie was recalled from the D-League's Grand Rapids Drive on Tuesday, Keith Langlois of Pistons.com reports. The Pistons aren't bringing Dinwiddie back to get a closer look at him in the team's rotation; instead, the second-year guard is just being examined by team doctors after he suffered a sprained ankle while playing in the D-League. Once the team determines the severity of the issue, Dinwiddie will likely report back to Grand Rapids.

Dinwiddie is expected to remain with the D-League's Grand Rapids Drive for much of January, Keith Langlois of Pistons.com reports. With Brandon Jennings (Achilles) returning since the end of December and Steve Blake still around as a third-string option behind starting point guard Reggie Jackson, there's not much incentive for Dinwiddie to stick with the Pistons. He'll likely need an injury or two to hit the backcourt before a rotation spot opens up.

Dinwiddie has been assigned to the D-League's Grand Rapids Drive on Thursday. Dinwiddie has seen action in just nine games this season with the Pistons, so he'll head to the D-League to get some extended playing time. With the Grand Rapids Drive, Dinwiddie has played in two games and has averaged 5.5 points, 1.5 rebounds and 4.5 assists over 28 minutes. It will likely be a short stint in the D-League for Dinwiddie and he should return to his normal role with the Pistons as a deep bench option.

Dinwiddie was recalled from the D-League's Grand Rapids Drive on Monday, Pistons.com's Keith Langlois reports. Dinwiddie and teammate Darrun Hilliard spent just one day with the D-League squad to pick up some further playing time. Both players are expected to assume deep bench roles for the Pistons' game Monday against the Clippers.

Dinwiddie was re-assigned to Grand Rapids of the NBA D-League on Sunday. Dinwiddie has played in nine games for the Pistons this season, averaging 4.4 points, 1.0 rebound and 1.4 assists over 12 minutes. He's seen five minutes or less in each of the last three games he's played in, so Dinwiddie will head to Grand Rapids to get some extra experience and time on the court. His stay in the D-League will likely be very short-lived.
Recent Tweets
Jackson and Ilyasova out ill. Meeks, KCP still hurt. So were Bullock & Dinwiddie. https://t.co/AgMvLSOByo

So, to review: No Meeks, no Dinwiddie, no KCP, No Ilyasova, no Bullock for #Pistons tonight. 4 guys for the 2-3-4 positions.

Spencer Dinwiddie will stay w/ Pistons during AS break as he recovers from ankle injury https://t.co/j1RuDozFlw https://t.co/2iBnPuZ7Y4