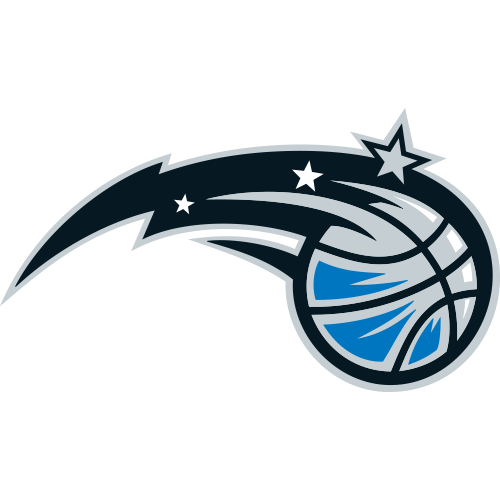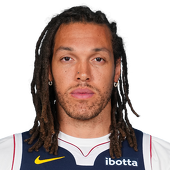 Own

75%

Start

41%

PF Rank

91
Player News
Gordon recorded his second straight double-double with 12 points (6-12 FG), 16 rebounds and a block in 31 minutes during Monday's loss to the Spurs. Coming off a monster performance Sunday, the second-year pro was productive once again, setting a new career-high in boards while leading the Magic in that category for the third consecutive game. Gordon has take well to his starting role and is now averaging 14.3 points, 13 rebounds, 2.3 assists and one block per game over the last three. Gordon's recent performance has all but assured him the starting job moving forward and he is quickly asserting himself as a useful fantasy option.

Gordon went for 19 points (8-11 FG, 0-2 3Pt, 3-9 FT), 14 rebounds, five assists, and two blocks in 39 minutes during the Magic's 119-114 win over the Celtics on Sunday. Gordon posted career-highs of 14 rebounds and five assists in 39 minutes, and his 19 points matched his career-high as well. This was the breakout performance we've all been waiting for from Gordon, and the 20-year-old with scary athleticism can already do everything except hit three-pointers. Since he is likely to see plenty of minutes for the remainder of the season, Gordon is worth adding across all formats.

Gordon recorded nine points (3-9 FG, 1-2 3Pt, 2-4 FT), nine rebounds, three assists, and one steal in 37 minutes during the Magic's 107-100 loss to the Bucks on Tuesday. It wasn't an impressive performance, especially in terms of shooting. However, if Gordon is going to see more than 30 minutes per game going forward, he could be a worth a look in most leagues.

Gordon had 10 points (3-8 FG, 0-4 3Pt, 4-4 FT), nine rebounds, and one block in 24 minutes during the Magic's 108-102 loss versus the Grizzlies on Monday. Gordon has received 24 minutes in both games since receiving the promotion into the starting lineup. While he fouled out of last Friday's match-up with the Hornets, Gordon had only one foul in Monday's overtime contest against Orlando. Meanwhile, former Magic starter Channing Frye played only 12 minutes on Monday, as Nikola Vucevic, Tobias Harris, Elfrid Payton, Victor Oladipo, and Evan Fournier each saw 35 or more. Gordon is averaging 20 minutes per game on the season, so he has still been enjoying a slight uptick in playing time during the month. However, he will likely need a few more minutes per game in order to make a serious impact in standard-sized leagues.

Gordon will move into the starting lineup Friday against Charlotte, John Denton of OrlandoMagic.com reports. Gordon will make his first start of the season, as coach Scott Skiles shakes things up and moves veteran Channing Frye to the bench. Frye had started every game since Nov. 23, but after a loss to the 76ers earlier this week, the Magic will tweak the starting five in hopes of getting off to a faster start.
Recent Tweets
#AirGordon Alert! 🚨🚨🚨 https://t.co/F9ERc31EK2

#AirGordon Alert!!! 🚨🚨🚨🚨🚨 https://t.co/nSO3csjeAL

It's time! #AirGordon is ready to answer your questions in our Twitter Q&A. Send us your questions now! https://t.co/iMzO0tFHXk