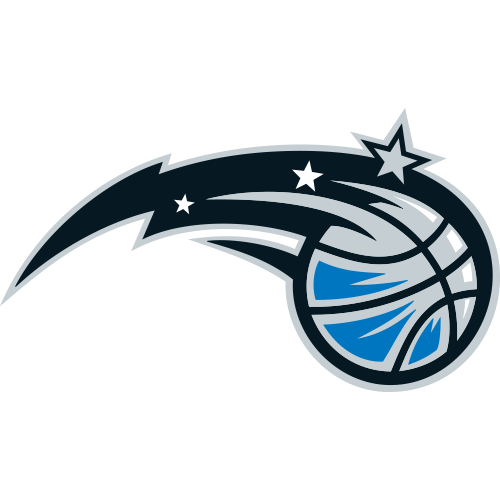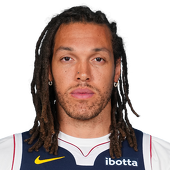 Own

47%

Start

11%

PF Rank

87
Latest News
Gordon managed four points and grabbed five rebounds in Wednesday's 101-99 win against the Lakers. Gordon has played in all of the Magic's games so far this season, and has come off the bench in all of them. He's been in a pretty 50-50 split for minutes with Channing Frye for the backup power forward spot behind Tobias Harris. Gordon is a young player on the rise and has a lot of upside, averaging 8.3 points and 4.9 rebounds while only playing 18.3 minutes per game for Orlando this year. He's worth keeping an eye on throughout the year to see if his role increases at all behind Harris.

Gordon scored 12 points (4-8) and contributed seven rebounds, a blocked shot, and an assist in his 17 minutes off the bench in Wednesday's loss to the Wizards. Coach Scott Skiles surprisingly announced prior to the game that Gordon would cede the start at small forward to Evan Fournier, who actually played 10 more minutes on the evening than Gordon did. However, Gordon still flashed in his limited action, making a couple of highlight-reel worthy plays while providing excellent energy off the bench. Gordon's present value might not be high if he consistently plays behind Fournier to start the season, but his athletic gifts should eventually propel him to a more focal role with the Magic before long.

Gordon will come off the bench in Wednesday's game against the Wizards, Josh Robbins of the Orlando Sentinel reports. After playing in only two games in the preseason, the Magic are going to continue to take it easy with the young Gordon. He performed well in the summer and preseason, so he still could see significant minutes in the opener. The Magic are electing to start Evan Fournier in his place, but it's entirely possible for Gordon to move into a starting role at some later point in the season.

The Magic picked up the 2016-17 option on Gordon's contract Sunday, Josh Robbins of the Orlando Sentinel reports. The team also exercised their options on Victor Oladipo, Shabazz Napier, and Elfrid Payton. Gordon is in line to start at small forward for the Magic this season and already profiles as one of the Magic's top defensive players.

Gordon (foot) will play in Wednesday's preseason game against the Pelicans. After returning to practice Tuesday and showing no apparent issues with his sore foot, Gordon was cleared by team doctors to take the court Wednesday. However, he'll likely be held to limited minutes for precautionary purposes, so don't be surprised if one or more of backup big men Channing Frye, Jason Smith, and Andrew Nicholson surpass him in playing time Wednesday.
Recent Tweets
Tobias Harris and Aaron Gordon each can expect to see time guarding LeBron James tonight, Scott Skiles said.

.@Double0AG off-the-court hidden talent? Cooking! #ChefAaronWithTheBlockBoy #MagicMonday https://t.co/wliar8yMNo

Only one Jazz starter made a basket in the first half. Gordon Hayward went 4 for 9. The others: a combined 0 for 10.