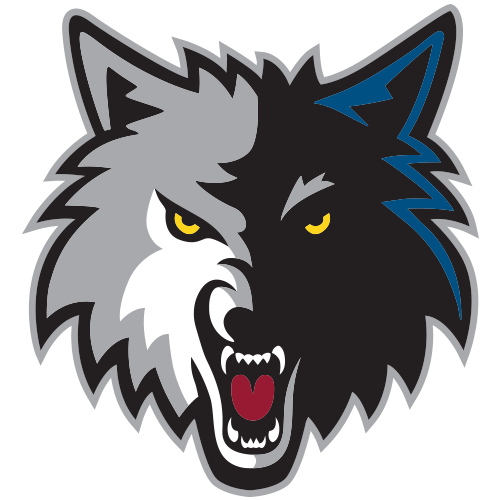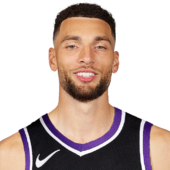 Own

82%

Start

31%

PG Rank

94
Latest News
LaVine collected 18 points (6-15 FG, 3-5 3Pt, 3-3 FT), three rebounds, and seven assists in 33 minutes during the Timberwolves' 107-99 loss versus the Clippers on Sunday. LaVine earned his second straight start at point guard with Ricky Rubio being held out with a sore ankle, and played pretty well in his match-up versus Clippers' guard Chris Paul. LaVine committed five fouls, otherwise he may have seen even more playing time, but he turned the ball over only once while helping to keep the young Timberwolves close. It's unclear if Rubio will be able to return to the lineup on Tuesday versus the Magic, but if he is unable, LaVine will likely make for a solid play in daily leagues.

LaVine will remain the starting lineup at point guard Sunday against the Clippers with Ricky Rubio (ankle) ruled out. The Timberwolves indicated that Rubio will be held out for precautionary purposes due to lingering soreness in his left ankle, so it may be a short-lived run as a starter for LaVine, who started in Friday's game against the Kings. After a rocky preseason, LaVine has been one of the Wolves' more impressive players during the regular season, despite routinely shuffling between a bench and a starting role while Rubio has dealt with hamstring and ankle issues. In his five starts this season, LaVine has posted averages of 20.6 points, 4.8 rebounds, four assists, and 0.8 steals over 29.9 minutes, making him an excellent option in daily lineups for Sunday while his price remains depressed.

LaVine tallied 19 points (7-14 FG, 1-6 3Pt, 4-4 FT), eight rebounds and four assists over 29 minutes in Friday's 101-91 victory over the Kings. LaVine looks like Minnesota's most improved player in terms of consistency, as the second-year pro has looked outstanding so far this season regardless of role and playing time allotment. He received a start in place of the ailing Ricky Rubio (ankle) Friday and once again contributed across the stat sheet, including contributing a season-high eight boards. Even when Rubio has been active, LaVine has typically received quality minutes in the 20s, particularly in recent games, making him a worthwile waiver-wire pickup in all formats.

LaVine will get the start Friday in Sacramento. With Ricky Rubio out while he nurses a sore ankle, Lavine will draw the start. He has played well in his opportunities on the court so far this season. Currently, Lavine is averaging 14.1 points, 3.5 rebounds, 3.6 assists, and 1.3 triples in 24 minutes per game. If Rubio cannot go again Sunday, expect Lavine to get another start.

LaVine posted 18 points (7-13 FG, 2-5 3Pt, 2-2 FT), six assists, and five rebounds in 27 minutes Wednesday against the Hawks. LaVine saw extended minutes Wednesday with Ricky Rubio re-aggravating his ankle injury, and he helped lead the Timberwolves to victory. He's still penned in as a reserve when Rubio is active, but he's playing enough minutes to contribute enough points, threes, and occasionally assists. Rubio is apparently hoping to play in Friday's game, but given Rubio's historical injury record, LaVine appears to be a safe low-end option in many formats.
Recent Tweets
The future is now: Wiggins, Towns, LaVine combine for 55 points https://t.co/Vz7JcV6hgG https://t.co/4vT2Ooytid

FINAL STATS: @22wiggins- 21pts 2rbs 2ast @ZachLaVine- 18pts 7ast @KarlTowns- 17pts 8rbs @GorguiDieng- 14pts 10rbs @Bjelica88- 10pts

Tech on Jordan. Zach makes FT.