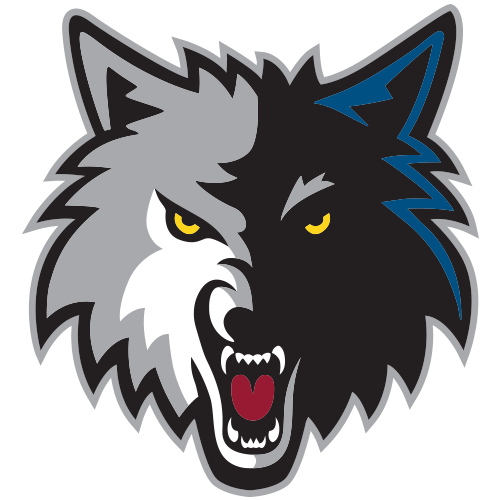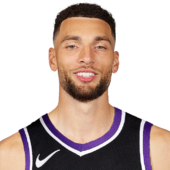 Own

78%

Start

36%

PG Rank

94
Latest News
LaVine posted 18 points (7-13 FG, 2-5 3Pt, 2-2 FT), six assists, and five rebounds in 27 minutes Wednesday against the Hawks. LaVine saw extended minutes Wednesday with Ricky Rubio re-aggravating his ankle injury, and he helped lead the Timberwolves to victory. He's still penned in as a reserve when Rubio is active, but he's playing enough minutes to contribute enough points, threes, and occasionally assists. Rubio is apparently hoping to play in Friday's game, but given Rubio's historical injury record, LaVine appears to be a safe low-end option in many formats.

LaVine returned to the bench Tuesday against the Heat and posted 17 points (5-12 FG, 2-5 3Pt, 5-6 FT), four rebounds, three assists, and one steal in 28 minutes of action. LaVine seemed to have lock himself as a major offensive cog of the Timberwolves' rotation, even from the bench. With Ricky Rubio (hamstring) back into action, LaVine may not hit 30-plus minutes every night, but he's still producing enough to be owned in standard leagues.

LaVine recorded 25 points (8-15 FG, 4-7 3Pt, 5-6 FT), three rebounds, and three assists in 17 minutes during the Wolves' 114-106 loss versus the Grizzlies on Sunday. LaVine logged only 17 minutes as a result of committing five fouls, and watched veteran Andre Miller pump out eight points and eight assists in 34 minutes. Still, LaVine scored at will while he was in the game, and only turned the ball over once. So long as Ricky Rubio (hamstring) sits, LaVine makes for a fairly useful fantasy player, especially in leagues that value counting stats. Through 10 contests, LaVine has averages of 13.6 points, 3.2 rebounds, 4.0 assists, 0.8 steals, and 2.6 turnovers in 23 minutes per game.

LaVine recorded 26 points (11-22 FG, 4-7 3Pt), six rebounds, four assists, and one steal in 40 minutes during the Wolves' 107-103 loss versus the Pacers on Friday. LaVine performed well, committing only two turnovers on the second night of a back-to-back. The Wolves are being cautious with Ricky Rubio (hamstring), and LaVine receives the biggest boost on the team in fantasy value so long as Rubio continues to sit. The Wolves are back in action on Sunday versus the Grizzlies.

LaVine will start again Friday in place of Ricky Rubio, the Star Tribune's Jerry Zgoda reports. Rubio will miss another contest, meaning LaVine will get the first crack at running the show, with Andre Miller playing some point guard off the bench. Look for LaVine to see between 25 and 30 minutes Friday.
Recent Tweets
Big performances off the bench tonight (G 10p 11r 3a 3b 2s, Zach 18p 5r 6a, Damo 13p) & Sam rode them to the finish line.

FINAL STATS: @ZachLaVine- 18pts 6ast 5rbs @22wiggins- 15pts 4rbs @Damjan_Rudez- 13pts @GorguiDieng- 10pts 11rbs K-Mart- 11pts

FINAL: WOLVES BEAT THE HAWKS 99-95 AT HOME TO MOVE TO 7-8 ON THE SEASON. ANYTHING IS POSSIBLE! THE GAME BALL GOES TO LAVINE AND RUDEZ.