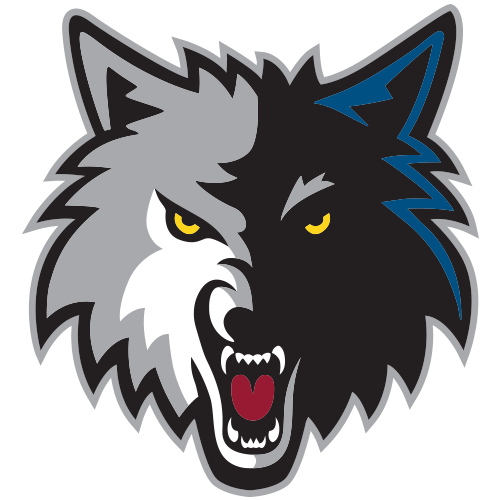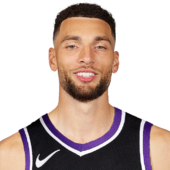 Own

76%

Start

35%

PG Rank

56
Player News
LaVine successfully defended his All-Star Slam Dunk title Saturday, outlasting Aaron Gordon in the final round after two tie-breakers. Each scored a perfect 50 on their first two dunks in the final round as well as the first tie-breaker, before Gordon scored a 47 and opened the door for LaVine. The second-year player didn't disappoint, coming up with a through-the-legs dunk from just inside the free throw line to record his fourth straight perfect score and retain the crown. LaVine becomes the first repeat Slam Dunk champion since Nate Robinson in 2009-2010, and just the fourth all-time.

LaVine took home MVP honors in Friday's Rising Stars Challenge in Toronto, scoring 30 points to go with seven rebounds and four assists while leading the United States team to a 157-154 victory over the World squad. As has been tradition since the inception of the event, the Rising Stars Challenge didn't feature much defense, as both squads chased highlights and hoisted three-pointers with reckless abandon. That kind of contest suited LaVine, one of the league's most athletic players, just fine, as he hit 13 of his 20 shot attempts while giving the Toronto fans a preview of what's to come Saturday night. The second-year guard will be back on the court to defend the Slam Dunk Contest title he won at last season's All-Star Game in New York.

LaVine totaled 13 points (4-13 FG, 1-4 3Pt, 4-6 FT), five assists, four rebounds, and one block in 38 minutes during the Timberwolves' 117-112 win over the Raptors on Wednesday. LaVine started in place of Tayshaun Prince (personal), and though it wasn't LaVine's best shooting night, he took good care of the ball--committing only one turnover. He has scored 12 points or more in nine straight games, and the sophomore's confidence has to be soaring sky-high. After he likely takes home another Slam-Dunk championship crown at All-Star weekend, LaVine and the Timberwolves are back in action next Friday versus the Grizzlies.

LaVine will start in Wednesday's game against the Raptors, Andy Greder of Pioneer Press reports. LaVine is getting into the starting lineup due to Tayshaun Prince (personal) missing the game. LaVine has been averaging 31.3 minutes per game this month, and could be in for even more than that now that he's in the starting lineup.

LaVine contributed 13 points (5-16 FG, 1-4 3Pt, 2-2 FT) alongside three assists and two steals over 36 minutes in Saturday's win. After shooting an impressive 59.5 percent over his last six games, LaVine struggled to find his stroke against the Bulls, shooting just 31.2 percent from the field. With Kevin Martin set to return in the next couple of games, LaVine will likely see his role the in the offense shrink. As a result, it's difficult to recommend LaVine as a long-term fantasy option.
Recent Tweets
Last 2 yrs. put LaVine on the Mt. Rushmore of dunking? Carter, Nique, Dr. J, LaVine? Hard to leave Jordan off...

With Zach's two trophies and one for KAT, that's a lot of hardware @Twolves_PR is going to have to lug home from Toronto tomorrow

It wasn't easy, but @ZachLaVine wins his second straight Slam Dunk Contest. Perfect 50. #Rising Wolves #BackToBack