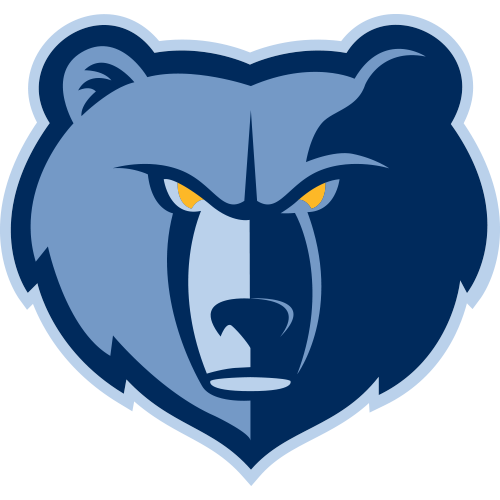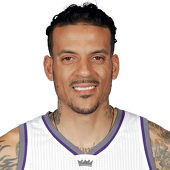 Own

5%

Start

2%

SF Rank

NR
Latest News
Barnes scored 14 points and drained three 3-pointers to go along with seven rebounds over a season-high 38 minutes in Tuesday's 110-96 win over the Mavericks. In his first start of the season, Barnes contributed nicely in Memphis' blowout win over Dallas. Barnes started in place of Zach Randolph, who was originally supposed to come off the bench but didn't play Tuesday. The veteran winger gets a nice boost in value if Z-Bo remains sidelined any longer, but chances are he'll return soon.

Barnes is in the starting lineup for Tuesday's game against the Mavericks, Earl Sneed of Mavs.com reports. Zach Randolph (knee) is returning from a two game absence, but will come off the bench. This opens an opportunity for Barnes, who moves into the starting lineup which will also feature Mike Conley, Tony Allen, Jeff Green and Marc Gasol. Look for Barnes to see an increase in minutes, which could lead to a boost in his overall production as well.

Barnes knocked down three 3-pointers on his way to 10 points (3-for-7 FG, 1-for-2 FT), three boards, three steals and an assist in 21 minutes off the bench Thursday night. Barnes is a "three and D" role player in both real life and fantasy. So if he's taking and knocking down the trey (nine of his 11 shots this season have been from downtown) and getting some steals he can still be worth keeping on the radar in deeper rotisserie leagues.

Grizzlies foward Matt Barnes collected two points (1-2 FG) and a rebound over seven minutes in Monday's 91-81 victory over the Cavaliers. The seven minutes of court time represented the least amount of preseason playing time for Barnes over the first three contests of the 2015 exhibition slate. Barnes turned in a fairly productive 2014-15 campaign for the Clippers, starting 74 games at age 34 while tallying his second-highest three-point shooting percentage (36.2). The veteran small forward presently slots behind starter Jeff Green and defensive stalwart Tony Allen on the Grizzlies' depth chart, and the remainder of the preseason will help clarify his exact role in the coming season.

The Grizzlies have acquired guard Matt Barnes in a trade with the Hornets for veteran point guard Luke Ridnour, according to a report from Yahoo Sports. Barnes just came to the Hornets earlier this month in a deal with the Clippers, but Charlotte was not expected to retain the shooting guard, who averaged 10.1 points and 4.0 rebounds this past season. Ridnour, who was just dealt to the Grizzlies on Wednesday, has been contemplating retirement after 12 seasons in the league.
Recent Tweets
Tonight's @memgrizz #HappyFlight brought to you by @Matt_Barnes22 who led all with a +16 rating tonight in the 110-96 Griz win over DAL.

With Zbo missing 3rd game w/sore right knee, Matt Barnes started 1st game of season. He was 1 of 5 from 3 after 3Q. but 2 of 4 in 4Q

. @Matt_Barnes22 knocks down another triple! Thank you @MCOnley11