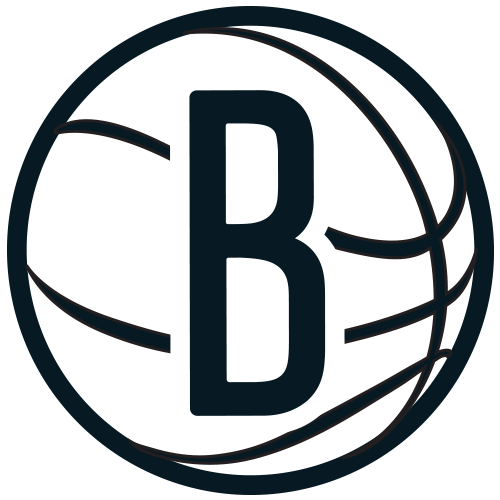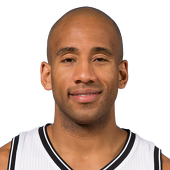 Dahntay Jones
SF / Brooklyn Nets / EXP: YRS
Height:
Weight: lb
Age:
College: None
Own

0%

Start

0%

SG Rank

NR
Player News
Jones was waived by the Nets on Monday, Scott Agness of Vigilant Sports reports. The veteran signed a camp deal with Brooklyn back in September but failed to impress throughout the preseason. It's unclear where he'll go from here, but the 34-year-old could draw interest later in the season as a potential roster addition for his abilities as a defender and locker room presence.

The Nets have signed shooting guard Dahntay Jones to a non-guaranteed deal that will allow him to try to make the team, sources have told Yahoo Sports. Jones played a career-low 123 minutes last season with the Clippers. He was 6-for-21 from the field.

The Kings, Knicks and Clippers are all interested in free-agent guard Dahntay Jones, sources told Basketball Insiders. Jones averaged 0.6 points and 0.3 rebounds in 33 games last season.

Clippers reserve Dahntay Jones doesn't think he should've been fined for his bump of Draymond Green Sunday, reports the Los Angeles Times. "No, I didn't do it on purpose," Jones said before Monday's game. "I don't have a reason to do it on purpose, but it's cool. I apologize if I hurt his feelings." Jones said he thinks Green blew it out of proportion. "Some people like to draw attention to themselves and make themselves bigger than what it is," Jones said. "I think it was more of him drawing attention to himself, and being the reason why somebody else got fined, but it is what it is." Jones is appealing his $10,000 fine, which the league handed down before Monday's game.

The NBA has fined Clippers reserve Dahntay Jones for bumping Warriors forward Draymond Green during his postgame interview Sunday, the league announced. The bump drew a scowl from Green, which prompted some fiery words after the game. "I think he wanted a reaction from me, but he don't play," Green said, noting that Jones is averaging a career-low 4.6 minutes per game this season. "If [Jones] gets suspended, they may not even notice." Green had just finished scoring a game-high 23 points on 8 of 15 shooting from Jones walked by Green and pushed his shoulder into him. "I definitely expect that to be reviewed by the NBA. For him to look at me, look at me again and bump me when I'm doing a postgame interview; that's really smart, too, when it's on ABC," Green said. "The postgame interview is the highlight of that segment and you bump somebody."
Last 7 Games
| DATE | Opp | Result | Min | PTS | TRB | AST | BK | ST | TO | FPTS |
| --- | --- | --- | --- | --- | --- | --- | --- | --- | --- | --- |
Career Stats
| Season | G | FG | FGP | 3PT | 3PTP | FT | FTP | PTS | PPG | FPTS |
| --- | --- | --- | --- | --- | --- | --- | --- | --- | --- | --- |
| 2015 | 0 | 0 | 0 | 0 | 0 | 0 | 0 | 0 | 0 | 0 |
| 2014 | 33 | 6 | 28.6 | 0 | 0 | 9 | 81.8 | 21 | 0.64 | 1.1 |
| 2012 | 78 | 82 | 36.9 | 11 | 22.4 | 87 | 77.0 | 262 | 3.36 | 5.7 |
| 2011 | 65 | 115 | 40.9 | 33 | 42.9 | 83 | 83.8 | 346 | 5.32 | 8.8 |
| 2010 | 45 | 100 | 46.7 | 14 | 35.9 | 69 | 76.7 | 283 | 6.29 | 9.1 |
| 2009 | 76 | 287 | 46.1 | 4 | 12.5 | 198 | 77.0 | 776 | 10.21 | 16.5 |
| 2008 | 79 | 154 | 45.8 | 11 | 64.7 | 110 | 72.8 | 429 | 5.43 | 9.5 |
| 2007 | 25 | 23 | 43.4 | 1 | 16.7 | 34 | 66.7 | 81 | 3.24 | 5.7 |
| 2006 | 78 | 220 | 47.7 | 5 | 41.7 | 138 | 79.3 | 583 | 7.47 | 10.7 |
| 2005 | 71 | 109 | 41.4 | 3 | 14.3 | 60 | 64.5 | 281 | 3.96 | 6.5 |
| 2004 | 52 | 83 | 43.7 | 23 | 38.3 | 44 | 68.8 | 233 | 4.48 | 6.5 |
| 2003 | 20 | 15 | 28.3 | 1 | 25.0 | 5 | 45.5 | 36 | 1.80 | 4.1 |
| 3 Year Avg | 37 | 29 | 35.8 | 4 | 22.2 | 32 | 78.0 | 94 | 2.54 | 4.3 |
| Career | 622 | 1194 | 43.9 | 106 | 33.0 | 837 | 75.1 | 3331 | 5.36 | |
Depth Chart
| | SG |
| --- | --- |
| | |