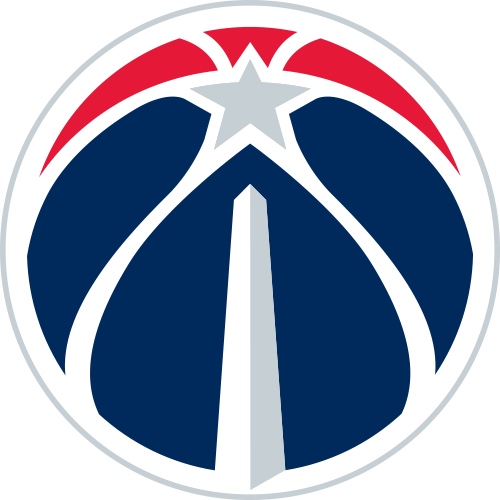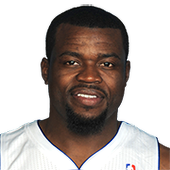 Own

0%

Start

0%

PG Rank

NR
Player News
The Wizards signed guard Will Bynum for the remainder of the season, the team announced Monday. Bynum has appeared in three games for Washington since signing a 10-day contract on March 27, playing just eight minutes. He has been hampered by a hamstring injury he suffered while playing in the Chinese Basketball League.

The Wizards will sign guard Will Bynum for the remainder of the season, per CSNWashington.com.Bynum inked a 10-day contract with the Wizards on March 27 but because of a lingering hamstring issue has played in just eight minutes in three games.

For the first time since being signed by the Wizards, guard Will Bynum was able to participate in a full practice with the team Tuesday, reports CSNWashington.com. Coach Randy Wittman said he liked what he saw from Bynum during the practice. Bynum sustained a hamstring injury earlier in March while playing in China, but he was able to play three minutes during Friday's contest.

The Wizards announced Friday that they have signed guard Will Bynum to a 10-day contract and released guard Toure' Murry, per a team release. Bynum most recently played with the Guandong Southern Tigers in the Chinese League. He suffered a hamstring injury at the end of the season, but said he could play tonight if needed. Murry appeared in three games with the Wizards, scoring six points.

The Wizards are set to release guard Toure' Murry and sign guard Will Bynum Friday, the Washington Post reports. Murry suffered a sprained ankle Monday, and with Bradley Beal also dealing with a sprained ankle, the team will add Bynum for depth purposes. However, Bynum has also been nursing a hamstring injury suffered while playing in China.
Last 7 Games
| DATE | Opp | Result | Min | PTS | TRB | AST | BK | ST | TO | FPTS |
| --- | --- | --- | --- | --- | --- | --- | --- | --- | --- | --- |
Career Stats
| Season | G | FG | FGP | 3PT | 3PTP | FT | FTP | PTS | PPG | FPTS |
| --- | --- | --- | --- | --- | --- | --- | --- | --- | --- | --- |
| 2015 | 0 | 0 | 0 | 0 | 0 | 0 | 0 | 0 | 0 | 0 |
| 2014 | 7 | 10 | 32.3 | 0 | 0 | 2 | 50.0 | 22 | 3.14 | 8.2 |
| 2013 | 56 | 184 | 42.8 | 20 | 32.3 | 97 | 80.2 | 485 | 8.66 | 17.1 |
| 2012 | 65 | 253 | 46.9 | 24 | 31.6 | 106 | 80.9 | 636 | 9.78 | 17.2 |
| 2011 | 36 | 74 | 38.1 | 7 | 24.1 | 49 | 76.6 | 204 | 5.67 | 10.1 |
| 2010 | 61 | 182 | 44.8 | 16 | 32.0 | 102 | 83.6 | 482 | 7.90 | 15 |
| 2009 | 63 | 237 | 44.4 | 12 | 21.8 | 142 | 79.8 | 628 | 9.97 | 20.3 |
| 2008 | 57 | 156 | 45.6 | 3 | 15.8 | 95 | 79.8 | 410 | 7.19 | 13.3 |
| 2005 | 15 | 21 | 40.4 | 2 | 22.2 | 10 | 62.5 | 54 | 3.60 | 6.4 |
| 3 Year Avg | 43 | 149 | 44.6 | 15 | 30.6 | 68 | 80.0 | 381 | 8.86 | 16.5 |
| Career | 360 | 1117 | 44.2 | 84 | 27.2 | 603 | 79.9 | 2921 | 8.11 | |
Depth Chart
| | PG |
| --- | --- |
| | |