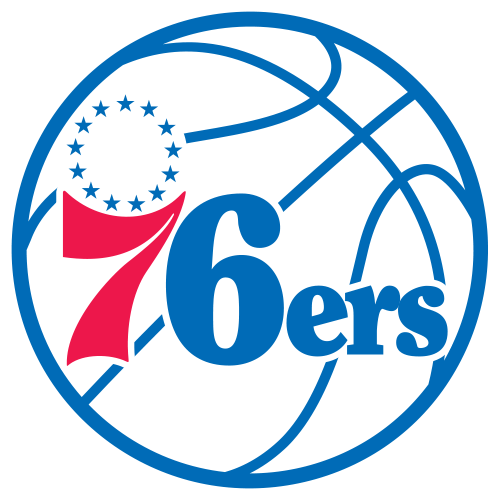 Tony Battie
# PF / Philadelphia 76ers / EXP: 14YRS
Height: 6-11
Weight: 240 lb
Age: 39
College: Texas Tech
Player News
Stephen Curry and LeBron James were unanimous choices for the All-NBA first team, announced on Thursday. 

The Golden State Warriors ' Curry, who was named NBA MVP, and the Cleveland Cavaliers ' James received first team votes on all 129 ballots submitted. Joining Curry at guard on the All-NBA team is the Houston Rockets ' James Harden , who received 125 votes. 

Joining James at forward is Anthony Davis of the New Orleans Pelicans (119 votes). The center is Marc Gasol of the Memphis Grizzlies (65 votes). 

The second team consists of the Portland Trail Blazers ' LaMarcus Aldridge , the Sacramento Kings ' DeMarcus Cousins , the Chicago Bulls ' Pau Gasol , the Oklahoma City Thunder 's Russell Westbrook and the Los Angeles Clippers ' Chris Paul .

The third team is the San Antonio Spurs ' Tim Duncan , the Clippers' Blake Griffin and DeAndre Jordan , the Warriors' Klay Thompson and the Cavaliers' Kyrie Irving . 

Boston Celtics point guard Marcus Smart has been suspended for Sunday's game against the Pistons for a flagrant-2 foul committed in Friday's loss in San Antonio, per the NBA.

Smart hit Spurs forward Matt Bonner in the groin area midway through the fourth quarter and was automatically ejected.

Smart said after the game that he was trying to rip through a Bonner screen and had accidentally hit him.

This was the second time this month that Smart was ejected for overly aggressive play.

With guard Isaiah Thomas out with an injury, Phil Pressey is expected to fill Smart's minutes

The Golden State Warriors will give most of their starting lineup a break Friday, as guards Stephen Curry and Klay Thompson , along with forward Andre Iguodala and center Andrew Bogut will not play in the team's contest against the Nuggets, per The San Francisco Chronicle.

The Warriors will start Shaun Livingston , David Lee , Draymond Green , Harrison Barnes and Justin Holiday . 

The reserves for both the Eastern Conference and Western Conference All-Star squads were announced Thursday.

In the East, Cleveland Cavaliers guard Kyrie Irving , Chicago Bulls guard Jimmy Butler , Miami Heat guard Dwyane Wade , Atlanta Hawks guard Jeff Teague , Hawks forward Paul Millsap , Heat forward Chris Bosh and Hawks center Al Horford were selected to the All-Star team.

In the West, Houston Rockets guard James Harden , Golden State Warriors guard Klay Thompson , Oklahoma City Thunder guard Russell Westbrook , Los Angeles Clippers guard Chris Paul , Thunder forward Kevin Durant , Portland Trail Blazers forward LaMarcus Aldridge and San Antonio Spurs forward Tim Duncan were named All-Star reserves.

The 2015 NBA All-Star Game will be played in New York City's Madison Square Garden on Feb. 15.

With every team but one playing either three or four times in Week 8 (Dec. 15-21), the schedule isn't going to dictate how you set your lineup too much. However, the Golden State Warriors ' two-game schedule should lead Fantasy owners to avoid some of Golden State's biggest contributors, a shame, given how well they have played, overall.  

Guard Klay Thompson and forward Draymond Green have both emerged as must-start Fantasy options in category-based leagues. Both players have thrived in Steve Kerr's revamped offense, posting improved numbers across the board. However, with just two games on the schedule for Week 8, including tough matchups against the Grizzlies and Thunder, you are probably best served steering clear.

Moving forward, Thompson should be a no-doubt starting option in all formats, but Green's value is a bit cloudier. David Lee is going to return at some point, and though Green is almost certainly going to remain in the starting lineup, there's still some questions about how much Lee will cut into his role. Selling high on Green might not be a bad idea at this point in the season. 
Last 7 Games
| DATE | Opp | Result | Min | PTS | TRB | AST | BK | ST | TO | FPTS |
| --- | --- | --- | --- | --- | --- | --- | --- | --- | --- | --- |