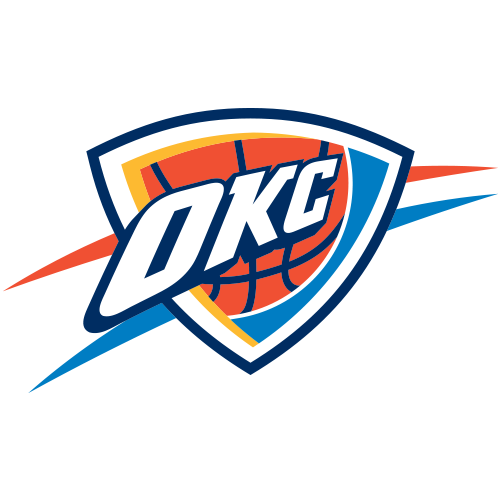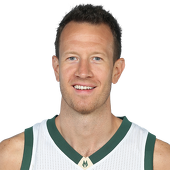 Own

0%

Start

0%

SF Rank

NR
by RotoWire Staff | Special to CBSSports.com

Thunder's Steve Novak: Hasn't played in last 17 games

Novak (coach's decision) didn't come off the bench in Sunday's 116-106 loss to the Nets. Novak was active for Sunday's game with Steven Adams (elbow) out and Josh Huestis and Mitch McGary suiting up with the D-League Oklahoma City Blue, but he's still routinely struggled to see the court. Despite being fully healthy, he hasn't played in the Thunder's last 17 games.

by RotoWire Staff | Special to CBSSports.com

Thunder's Steve Novak: Only three appearances in December

Novak has made three appearances for the Thunder in their 10 games so far in December. He's averaging two points in 4.7 minutes over those contests. Novak still has the ability to knock down three-point shots, but he's essentially an emergency option for the Thunder at this stage of his career. He'll either be left inactive or go unused off the bench on most occasions.

by RotoWire Staff | Special to CBSSports.com

Thunder's Steve Novak: Locked in as 14th man

Novak has appeared in just one of the Thunder's 11 games this season. Novak appears to be locked in as the Thunder's 14th man, as both he and Josh Huestis have regularly been inactive this season. Though the Thunder had Novak active Monday with both Kevin Durant (hamstring) and Andre Roberson (sidelined), Novak failed to take the court. That should be fairly common for the veteran three-point threat, who will likely only see minutes when the outcome of the game has been decided.

by Jason Lempert | Staff Writer

Report: Thunder shopping three players, seeking draft picks

The Thunder have been shopping a trio of players over the last few days. Guard Jeremy Lamb, along with forwards Perry Jones and Steve Novak are all reportedly on the trading block. Jones missed most of the first part of last season with a knee injury. He averaged 4.3 points and 1.8 rebounds over 43 games. The Thunder nearly dealt Lamb to Charlotte as part of a three-team deal with the Hornets and Nets in January, but talks fell through. He averaged 2.3 rebounds this past season. Novak was acquired by the Thunder from the Jazz in February. He missed a few weeks after undergoing an appendectomy. He averaged 1.8 points per game in 35 games in 2014-15. The Thunder are seeking cash and/or draft picks in any potential pick involving these players, league sources have told Sports Illustrated.

by Sean d'Oliveira | CBSSports.com

Thunder forward Steve Novak is available to play in games

Thunder coach Scott Brooks said Wednesday that forward Steve Novak is healthy and available to play in games, but he is inactive for Wednesday's contest against the Clippers, reports The Oklahoman. Novak is recovering from an appendectomy and last played Feb. 11. In 23 games, he is averaging 2.1 points and 0.7 rebounds.

by Sean d'Oliveira | CBSSports.com

Report: Thunder's Steve Novak had an appendectomy Tuesday

Thunder forward Steve Novak had an appendectomy Tuesday and will be out for a couple of weeks, reports ESPN.com. The Thunder recently acquired Novak in a trade deadline move with the Jazz. In 23 games, Novak is averaging 2.1 points and 0.7 rebounds.

by Brandon Wise | Staff Writer

Thunder expect to have new additions available to play Saturday

The Thunder are expecting to have newly acquired Enes Kanter, D.J. Augustin, Kyle Singler and Steve Novak all available for Saturday's game against the Hornets, according to The Oklahoman. All four were acquired by Oklahoma City just before Thursday's NBA trade deadline. Kanter is averaging 13.8 points and 7.8 rebounds in 49 games this season while Augustin is averaging 10.6 points and 4.9 assists in 54 games.

by R.J. White | CBSSports.com

Presti: Thunder C Enes Kanter 'has his best basketball' ahead

Thunder general manager Sam Presti addressed the three-team trade executed Thursday that brought center Enes Kanter, point guard D.J. Augustin and small forwards Kyle Singler and Steve Novak to Oklahoma City. "We're extremely pleased to welcome Enes, Steve, D.J. and Kyle. We feel we have added talent, toughness and commitment to our roster and we are excited about the depth and versatility these additions provide," Presti said. "It is a rare opportunity to acquire a player like Enes who will be an added dimension to our frontcourt and has his best basketball in front of him. Kyle, D.J. and Steve are professionals of the highest order and players that we believe will be committed now and in the future." Presti also thanked departing players Kendrick Perkins, Reggie Jackson and Grant Jarrett in the statement. In addition, the Thunder traded a protected 2017 first-round pick to Utah and acquired an unprotected 2019 second-round pick from Detroit.

by Sean d'Oliveira | CBSSports.com

Report: Pistons acquire Jackson from Thunder in three-team deal

The Thunder agreed to trade guard Reggie Jackson to the Pistons, a source told Yahoo Sports. As part of the trade, the Thunder will trade center Kendrick Perkins to the Jazz , while the Jazz will send center Enes Kanter to the Thunder. The Pistons will also send Kyle Singler and D.J. Augustin to the Thunder. The Jazz also obtained the draft rights to center Tibor Pleiss from the Thunder as well as a protected future first-round pick, Grant Jerrett and a second-round pick from Detroit, reports ESPN. The Jazz will send Steve Novak to the Thunder.

by Chris Towers | CBSSports.com

Jazz acquire Steve Novak as Raptors dump salary

The Raptors sent Steve Novak to the Jazz in a salary-clearing move Saturday, according to Yahoo.com. Novak, who has $7.2 million remaining over the last two years of his contract, was traded to the Jazz for Diante Garrett and his non-guaranteed deal, as well as a second-round draft pick. According to the report, Garrett will be waived by the Raptors after he is acquired.