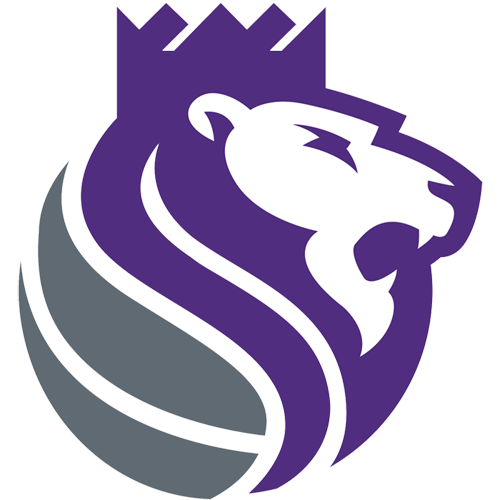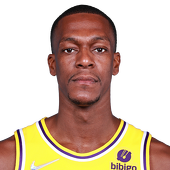 Own

100%

Start

98%

PG Rank

37
by RotoWire Staff | Special to CBSSports.com

Kings' Rajon Rondo: Falls rebound shy of triple-double

Rondo barely missed out on his fifth triple-double of the season Wednesday against the Bucks, finishing with 10 points (5-10 FG, 0-1 3Pt), 13 assists, nine rebounds, and a block over 39 minutes. Rondo's production was marginalized in the first few games of the season while he continued to cede regular minutes at point guard to Darren Collison, but since the start of November, he's been one of the top fantasy producers in the league. Over 13 games this month, Rondo is averaging 11.9 points, 11.9 assists, 8.3 rebounds, 2.2 steals, and even 0.8 three-pointers across 38.8 minutes. Rondo is surrendering 4.4 turnovers per game during that span and is shooting only 28.6 percent on free-throw attempts, but his tremendous output in just about every other category more than makes up for those deficiencies.

by RotoWire Staff | Special to CBSSports.com

Kings' Rajon Rondo: Sets Kings' single-game record with 20 assists

Rondo set a Kings single-game record with 20 assists in Monday's 127-122 overtime loss to the Hornets. He also scored 14 points with eight rebounds and four steals over a team-high 46 minutes. Rondo continued his torrid pace Monday and is lighting the fantasy basketball world on fire lately. He has four triple-doubles and two double-doubles in his past nine games, not to mention he's averaging over two steals per contest in his last five.

by RotoWire Staff | Special to CBSSports.com

Kings' Rajon Rondo: Collects another triple-double Friday

Rondo posted 23 points (10-19 FG, 2-4 3Pt, 1-4 FT), 14 assists, 10 rebounds, and two steals over 44 minutes in Friday's 111-109 victory over the Nets. Rondo's triple-double was his third in four games, and he now holds the distinction of being the only Kings player in the franchise's Sacramento era to accomplish that feat. He also played over 40 minutes for the fourth consecutive contest, with Darren Collison (hamstring) still sidelined. The veteran point guard made things interesting for the wrong reasons near game's end--missing two free throws late in the fourth quarter and also turning the ball over to the Nets' Wayne Ellington on a bad pass with two seconds remaining--but the Kings hung on for the victory. Rondo's usage will certainly go down upon Collison's return, but he appears indefatigable at present, filling out the stat sheet at a spectacular rate.

by RotoWire Staff | Special to CBSSports.com

Kings' Rajon Rondo: Posts triple-double Saturday

Rondo posted a triple-double Saturday, pitching in 14 points (7-20 FG), 15 assists, 12 rebounds and four steals over 44 minutes in a tough 103-94 loss to the Warriors. Rondo's 23rd career regular-season triple-double was almost enough for the one-win Kings to pull a stunning upset over the reigning champs. Rondo received praise after the game from head coach George Karl for his outstanding defense against Steph Curry throughout the night. The 29-year-old, who has been more aggressive from the field to date in his Sacramento tenure, put up a season-high 20 shots Saturday as he also spent his longest time on the floor by far in a game this season. With backup Darren Collison (hamstring) out for what appears to be a minimum of several more games, Rondo figures to see a considerable uptick in minutes, albeit not necessarily the extraordinary amount he received Saturday.

by RotoWire Staff | Special to CBSSports.com

Kings' Rajon Rondo: Scores 21 again Saturday

Rondo scored 21 points (9-17 FG, 1-4 3Pt, 2-6 FT) with eight assists, five rebounds and two steals in 33 minutes during Saturday's loss to the Clippers. That's back-to-back 21-point nights for Rondo, who's taken on more of a scoring load so far with the Kings than he typically did during his Celtics tenure. Whether that becomes a trend, or just an early-season anomaly, remains to be seen.

by RotoWire Staff | Special to CBSSports.com

Kings' Rajon Rondo: Stuffs stat sheet in victory Friday

Rondo posted 21 points (9-13 FG, 1-2 3Pt, 2-2 FT), eight assists, three rebounds, and a steal over 24 minutes in Friday's 132-114 victory over the Lakers. Rondo looked like a vintage version of himself and the diametric opposite of the point guard who looked lost on the court for the Mavericks last postseason. The veteran displayed atypical aggressiveness on offense, frequently attacking the basket and wading through heavy traffic to score. His 69 percent shooting on the night was also better than his numbers in that category in all but one game during the 2014-15 campaign. By the same token, his increased focus on offense did not detract from his typical proficiency in dishing out the ball to his teammates, as he doubled up his number of dimes from the opener. If Rondo can produce all-around performances like this one on a consistent basis, the Kings will likely enjoy offensive outbursts like Friday's much more frequently.

by RotoWire Staff | Special to CBSSports.com

Kings PG Rajon Rondo scores five points in preseason opener

Kings point guard Rajon Rondo (back) played 19 minutes in the Kings' exhibition opener Monday against the Trail Blazers. He finished with five points (2-4 FG, 1-2 FT) and contributed five rebounds, three assists, and two steals. Coach George Karl played his starting backcourt of Rondo and Ben McLemore for less than 20 minutes apiece, paving the way for Darren Collison (21 points, 10 assists) and Marco Belinelli (32 points) to turn in big games off the bench. Rondo, who had been bothered by a sore tailbone at a recent practice, seems to be back to full health, and should be locked in as the Kings' starter at point guard, despite Collison's strong performance. If anything, look for Collison to play alongside Rondo more frequently than directly cut into his minutes.

by Marty Gitlin | CBSSports.com

Three new Kings sign contracts Monday

The Kings made official Monday the signings of a trio of free agents. Guard Rajon Rondo, swingman Marco Belinelli and center Kosta Koufos signed their names to contracts. Rondo is coming off a disappointing season in Boston and Dallas in which he averaged just 8.9 points a game. Belinelli contributed 9.2 points in 22 minutes per game for San Antonio while Koufos averaged 5.2 points and 5.3 rebounds in 17 minutes per game for Memphis.

by Ruben Palacios | Staff Writer

Report: PG Rajon Rondo chooses Kings in free agency

The Kings and free-agent point guard Rajon Rondo have agree on a one-year, $10 million deal, Yahoo Sports is reporting. Rondo joins the Kings after one of the worst seasons of his career, when he averaged 9.3 points and 6.5 assists for the Celtics and Mavericks.

by Elliott Smith | Staff Writer

Kings to meet with PG Rajon Rondo on Friday

The Kings are planning a meeting Friday with free-agent guard Rajon Rondo to gauge his interest in joining the team, according to a report from KXTV in Sacramento. Rondo had a 2014-15 season to forget, clashing with coach Rick Carlisle in Dallas and eventually getting dropped from the Mavericks roster in the middle of the playoffs. The Kings would like to pair Rondo with his friend Rudy Gay, but Rondo is coming off one of his worst statistical campaigns, averagings just 9.3 points and 6.5 assists on 43.6 percent shooting.