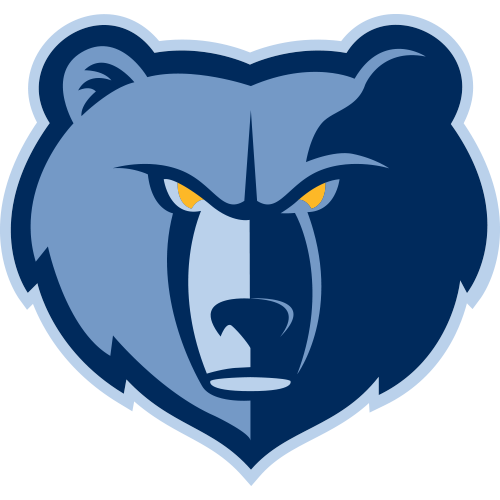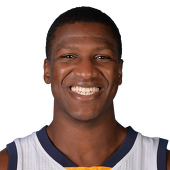 Yakhouba Diawara
SF / Memphis Grizzlies / EXP: YRS
Height:
Weight: lb
Age:
College: None
Own

0%

Start

0%

SF Rank

NR
Diawara filling in for Q-Rich

News: Heat G Quentin Richardson has been ruled out for Sunday's game against Toronto, according to the South Florida Sun-Sentinel. Yakhouba Diawara will replace him in the starting lineup. Analysis: Richardson played just seven minutes in his previous game as a result of the injury. He is day to day and will be a risky play for Week 8 (Dec. 14-20) as a result. It's a shame, because he had recently picked up his production to the point he could be of use as a No. 3 or 4 option in most formats. Diawara has not been a productive Fantasy option even on occasions where he's gotten a chance to start in the past.

Diawara to start for Haslem

News: The South Florida Sun-Sentinel reports Monday that with only five games remaining, Heat forward Haslem indicated he would miss all five due to his lacerated right thumb. Haslem missed Saturday's game against Washington with the injury. With Haslem out, Yakhouba Diawara will remain the starter with rookie Michael Beasley coming off the bench. Analysis: Even with Diawara starting, he won't get many minutes. It's safe to ignore Diawara in all leagues.

Diawara becoming irrelevant in Miami

News: According to The Sports Xchange, Miami F Yakhouba Diawara didn't play Wednesday in a continuance of his diminishing minutes. He played just six minutes against Dallas and seven minutes against the Los Angeles Clippers. Analysis: Diawara hasn't done anything to warrant continued minutes in Miami and now he's not getting any. Leave him on waivers.

Diawara gets start on Friday

News: Miami SG Yakhouba Diawara got a start at forward on Friday in a 103-97 win over the Magic but was only able to score three points on 1-of-4 shooting, nailing a triple. He had one rebound as well in 24 minutes of action. Analysis: You can't expect much of anything from Diawara and that's usually about what he's going to give you. Leave him on waivers even with Marion out of the Heat lineup.

Diawara plays well for Marion

News: Miami SG Yakhouba Diawara scored 14 points after starting in place of the injured Shawn Marion on Sunday night against the Thunder. Diawara shot 5-of-11 from the field with four threes and added two boards. Analysis: Diawara will play more as long as Marion is out. That said, Marion figures to be back shortly. Of course, there is always the chance he's traded shortly as there have been some rumors swirling. Diawara should remain on waivers in all leagues in Week 13 because Miami plays just two games against tough competition.

Diawara goes off with Marion out

News: Miami SG Yakhouba Diawara could use Shawn Marion to not play more often. Marion was a late scratch from the game with back spasms and Diawara saw 35 minutes off the bench because of it. He made the most of it with 19 points on 5-of-8 shooting from downtown. He added five rebounds to boot. Analysis: Diawara is averaging 2.9 points per game this season with about 12 minutes per night. He'd done basically nothing until Saturday's game and cannot be considered hot until he does this a few more times. We don't really expect that to be the case when Marion returns -- which should be soon -- so we don't think he's worth grabbing off waivers just yet. He did prove he can hit some big shots for the Heat though.

Diawara gets another spot start

News: Miami was without forward Udonis Haslem Sunday in Memphis. He missed the game due to the death of his grandmother. Yakhouba Diawara started in Haslem's place, and had six points. Analysis: Haslem should be back for Monday's game in Miami against Milwaukee. The Heat play just three games in the upcoming scoring period, though, and Haslem should be viewed as a very low-end starter in cumulative-scoring leagues. Diawara still has no Fantasy appeal.

Diawara plays 11 minutes as starter

News: Miami SG Yakhouba Diawara picked up his second start in a row on Wednesday night against the Blazers with Shawn Marion still out with injury. Diawara played 11 minutes and scored five points. Analysis: Despite this start, Fantasy owners should not scurry to add Diawara off the waiver wire. He does not figure to see many shots in the offense and will not be a reliable source for rebounds or assists. His playing time will still remain limited and Marion is coming back shortly.

Diawara fills in as starter

News: The Sports Xchange notes that F Yakhouba Diawara got his first start Monday against New Jersey as a replacement for F Shawn Marion (groin). Diawara was so-so, ending with three points and one rebound in 20 minutes. Analysis: Despite this start, Fantasy owners should not scurry to add Diawara off the waiver wire. He does not figure to see many shots in the offense and will not be a reliable source for rebounds or assists. His playing time will still remain limited.

Diawara hits double digits

News: Miami SG Yakhouba Diawara played 26 minutes off the bench against the 76ers on Wednesday night and scored 11 points. Diawara added three assists and nailed 3-of-6 shots he took from long range. Analysis: Diawara played for only the second time this season on Wednesday night and did far better than in his debut. Diawara scored three points in four minutes in his first action and sat out the next game. This production could mean added PT, but that still leaves him as someone to avoid in Fantasy for the time being.