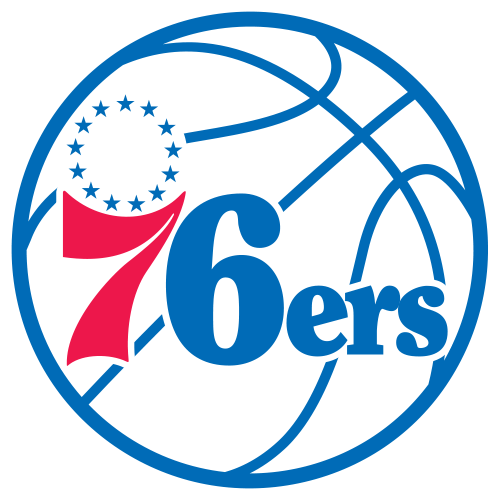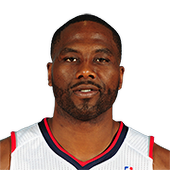 Own

0%

Start

0%

PF Rank

NR
by RotoWire Staff | Special to CBSSports.com

76ers' Elton Brand: Inactive Saturday

Brand is inactive for Saturday's game against Portland, Keith Pompey of the Philadelphia Inquirer reports. Brand has yet to play since signing with Philadelphia and will be inactive yet again Saturday.

by RotoWire Staff | Special to CBSSports.com

76ers' Elton Brand: Will not dress for game Thursday night

Brand will not be in uniform for Thursday's game against the Hawks, Keith Pompey of the Philadelphia Inquirer reports. This may be a common trend for the newly signed center. While he did pass his physical, it appears that Brand will spend the night on the bench. The 76ers brought the 36-year-old to primarily fill a role of mentorship for the handful of young players on the team. Brand hasn't played since the end of last season so it could take him some time to get into game shape. Even if he does suit up for games, expect him to come off the bench in a very limited role.

by RotoWire Staff | Special to CBSSports.com

76ers' Elton Brand: Won't dress in Monday's game

Brand won't be in uniform for Monday's game against the Timberwolves, Tom Moore of Calkins Media reports. The 76ers cleared a spot on the 15-man roster by releasing Christian Wood on Monday, but Brand's deal with the team won't be official until he passes his physical. Expect Brand to be active for the 76ers' next game Thursday against the Hawks, though he doesn't figure to be a regular member of coach Brett Brown's rotation during his stay with the rebuilding squad.

by RotoWire Staff | Special to CBSSports.com

76ers' Elton Brand: Signs with 76ers

Brand will likely sign with the 76ers on Monday, Shams Charania of Yahoo! Sports reports. After announcing his retirement in August it appears that Brand is set to sign on with his former team. The 36-year-old played for the 76ers for four season from 2008-12. Last season he appeared in 36 games for the Atlanta Hawks, averaging 2.7 points, 2.8 rebounds, 0.7 blocks, 0.6 assists, and 0.5 steals in 14 minutes per game. The first-overall pick in the 1999 NBA Draft never lived up to the hype, mostly due to the vast history of injuries throughout his 16-year career. The 76ers will likely bring him on for bench depth and also to serve in mentorship role for Philly's young big men such as Jahlil Okafor and Nerlens Noel, among others.

by Ruben Palacios | Staff Writer

16-year veteran Elton Brand hints at retirement

Elton Brand , a 16-year NBA veteran, is likely to retire this offseason, according to the Examiner News. Brand, who appeared in 36 games last season for the Hawks, is a former All-Star who doesn't have much left to accomplish on the basketball court. "I could get in shape if I got the call but this looks like the end of the run for me, right now it is family time," Brand said.

by Sean d'Oliveira | CBSSports.com

Hawks F Elton Brand undecided on retirement plans

Hawks forward Elton Brand will take his time before deciding whether to return for his 17th NBA season, reports the Atlanta Journal-Constitution. "I'll see if I have another year of trying to get prepared and what it takes to be on an NBA roster," Brand said Thursday. "There is a lot of work you have to put in… After two or three weeks, I'll know. See if I have that itch. This team I might not and just lay back on the couch. We'll see." Brand, 36, averaged 2.7 points and 2.8 rebounds in 36 games this season.

by Jason Lempert | Staff Writer

Hawks' Brand interested in playing for Knicks, if he doesn't retire

Hawks forward Elton Brand, a free agent this offseason, is reportedly interested in signing with the Knicks, according to the New York Post. That's if he decides to play at all in 2015-2016. Brand, 36, started just four games in his second season with the Hawks, and scored a career-low 96 points. He could be leaning towards retiring, rather than continuing his career. "I got to make a decision if I'm going to play and come back,'' Brand said. "[The Knicks] are definitely on the radar for sure. Yeah, I'm thinking about it. Moving on to something else, but I still also love to play and still feel good. I'm going to look at both options." Brand is a 16-year veteran and has averaged 16.1 points-per-game during his career.

by Ted Leshinski | Staff Writer

Hawks to sit starters for rest Saturday in Charlotte

With the top seed in the Eastern Conference wrapped up, the Hawks will not play their starting five on Saturday in order to rest them, reports the Atlanta Journal Constitutional. Forwards Paul Millsap and DeMarre Carroll, guard Kyle Korver and center Al Horford will sit out Saturday's game in Charlotte. Starting guard Jeff Teague is already out with a left ankle sprain. It's expected that backups John Jenkins, Mike Muscala and Elton Brand will get the start tonight.

by Sean d'Oliveira | CBSSports.com

Report: Hawks plan to activate center Pero Antic on Wednesday

After missing the last three games with an illness, Hawks center Pero Antic will be activated for Wednesday's game against the Cavaliers, reports the Atlanta Journal-Constitution. In 19 games, Antic is averaging 5.3 points and 2.6 rebounds. While Antic was out, forward Elton Brand saw his most extensive game action of the season. Brand appeared in three consecutive games for the first time this season and scored a total of nine points.

by Igor Mello | CBSSports.com

Elton Brand has no plans of retiring

Hawks forward Elton Brand told reporters that he intends to play next season, the Atlanta Journal-Constitution reports. The 34-year-old played 73 games, including 15 starts. He averaged 5.7 points and 4.9 rebounds on 53.9 percent shooting from the field. He will become an unrestricted free agent on July 1."My body feels good," Brand said. "I'm already training for next season."