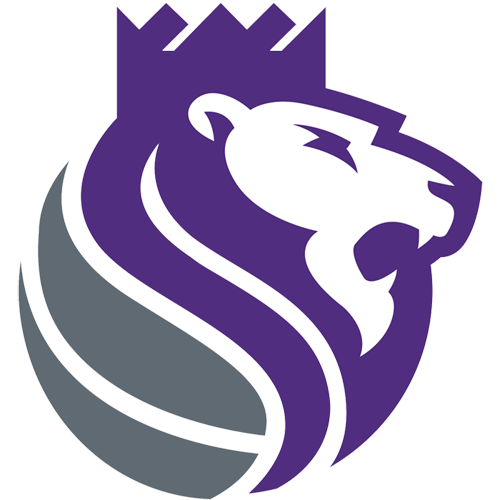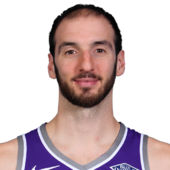 Kosta Koufos
#41 C / Sacramento Kings / EXP: 7YRS
Height: 7-0
Weight: 265 lb
Age: 26
College: Ohio State
Own

24%

Start

11%

C Rank

NR
by RotoWire Staff | Special to CBSSports.com

Kings' Kosta Koufos: Plays season-high 35 minutes

Koufos played a season-high 35 minutes in Wednesday's win over the Bucks, finishing with 14 points (5-8 FG, 4-4 FT), nine rebounds, two blocks, and a steal. With DeMarcus Cousins (back) unavailable, Koufos unsurprisingly saw more than 10 minutes more than his average for the season, as coach George Karl elected to utilize an eight-man rotation. Even before Cousins' absence, Koufos' arrow had been going up, as he had averaged 10.3 points (on 51.5 percent shooting), 6.3 rebounds, 0.8 steals, and 0.8 blocks over his previous four games.

by RotoWire Staff | Special to CBSSports.com

Kings' Kosta Koufos: Starting against Bucks

Koufos will start at power forward Wednesday against the Bucks, Jason Jones of The Sacramento Bee reports. Normal starter DeMarcus Cousins will sit out Wednesday with a lower-back strain which allows for Koufos to start alongside rookie Willie Cauley-Stein in Sacramento's frontcourt.

by RotoWire Staff | Special to CBSSports.com

Kings' Kosta Koufos: Puts up 10 points in 24 minutes Monday

Koufos put up 10 points (4-9 FG, 2-4 FT) to go with seven rebounds, three blocks, an assist, and a steal in 24 minutes in Monday's loss to the Hornets. This is the third time in the last four games that Koufos has scored double-digit points and the fourth game in a row that he's played over 20 minutes. Although he hasn't cracked the starting lineup consistently, Koufos has been playing better than fellow big man Willie Cauley-Stein as of late, and their minutes in Monday's game reflect this. With this productivity and increased minutes, Koufos appears to be a more valuable fantasy asset than Cauley-Stein at this time.

by RotoWire Staff | Special to CBSSports.com

Kings' Kosta Koufos: Will start Thursday in Miami

Koufos will replace DeMarcus Cousins in the starting lineup Thursday in Miami. Cousins was suspended for one game by the NBA earlier Thursday due to an elbow he threw at Al Horford in Wednesday's loss. Koufos averaged 11.3 points, 7.5 rebounds, 1.0 steals, and 1.0 blocks in 26.7 minutes per game during the four game stretch Cousins missed to injury earlier this season. He will look to take advantage of his extra playing time Thursday.

by RotoWire Staff | Special to CBSSports.com

Kings' Kosta Koufos: Returns to bench, but sees 26 minutes

Koufos returned to a bench role Monday against the Spurs, scoring two points (1-2 FG, 0-2 FT) while accumulating six rebounds, three blocks, a steal, and an assist over 26 minutes. With DeMarcus Cousins (Achilles) returning to the lineup after a four-game absence, coach George Karl allowed to pair his star in the frontcourt with rookie Willie Cauley-Stein, forcing Koufos to head back to the bench. The assignment shouldn't be viewed as a downgrade for Koufos, as he still outpaced Cauley-Stein in playing time, and provided some productive numbers on the defensive end. Expect Karl to continue tinkering with his starting lineup on a regular basis, so the minutes that both Koufos and Cauley-Stein receive will be more notable than the starter/reserve designation.

by RotoWire Staff | Special to CBSSports.com

Kings' Kosta Koufos: Posts double-double Saturday

Koufos contributed 12 points (6-9 FG), 10 rebounds, a steal, and a block over 27 minutes in Saturday's 108-94 loss to the Warriors. Koufos has strung together some solid performances to date in a Sacramento uniform, and Saturday's output represented the third time in four games that he has posted double-digit scoring. The 26-year-old's floor time has been consistent all season as well, with Koufos playing no less than 21 minutes, even when DeMarcus Cousins (Achilles) has been healthy. Of late, Koufos has been inserted in the starting lineup at the five in place of rookie Willie Cauley-Stein, and has maximized the added opportunity. In addition to solid work on the boards overall, Koufos' offensive proficiency from the field has to be of particular encouragement to both the Kings and fantasy owners. He has shot an outstanding 60 percent over his first seven games, a figure considerably above his already stellar 53 percent career metric in that category.

by RotoWire Staff | Special to CBSSports.com

Kings' Kosta Koufos: Will get the start Tuesday

Koufos will join the starting lineup for Tuesday's matchup with the Grizzlies, James Ham of CSN California reports. With DeMarcus Cousins sidelined for at least two games with an Achilles injury, Koufos will move into the starting lineup next to rookie, Willie Cauley-Stein. Koufos has averaged just over 24 minutes so far this season and should see that number increase with Cousins out. Until Cousins is able to make a full recovery, look for the Kings to continue to start both Cauley-Stein and Koufus in the frontcourt.

by RotoWire Staff | Special to CBSSports.com

Kings' Kosta Koufos: May start over Cauley-Stein

Koufos has a slight edge over rookie Willie Cauley-Stein to start at power forward in Wednesday's season opener, Sean Cunningham of ABC 10 in Sacramento reports. This is a reverse of what Karl said over the weekend, when he told the media that Cauley-Stein was "probably going to start." Essentially, what this means is that both players could find themselves in the starting lineup at times this season, and Karl may make nightly changes based on matchups. Cauley-Stein is a much better, more versatile one-on-one defender and rim-protector, but Koufos is a far more accomplished offensive player in the low post.

by RotoWire Staff | Special to CBSSports.com

Kings' Kosta Koufos: Likely to open season on bench

Kings coach George Karl suggested Saturday that rookie Willie Cauley-Stein rather than Koufos would open the season as the team's starting center, James Ham of CSN Bay Area reports. "I would say right now, Willie's probably going to start," Karl said. "I"m not sure of that yet, but I think that's probably where I'm heading." Koufos had been a favorite of Karl when the two were in Denver together, but Cauley-Stein's length and athleticism make him a potential terror near the rim for the Kings, which is likely why the coach is leaning toward starting the rookie. For all his gifts, it's not clear if Cauley-Stein can show enough maturity on the offensive end or avoid the foul trouble that often plagues first-year players, giving Koufos a fair chance at gathering plenty of minutes off the bench. Koufos isn't especially flashy, but he did average a 5.2 points on a solid 50.8 percent shooting to go along with 5.3 boards per game while he was with the Grizzlies in 2014-15.

by RotoWire Staff | Special to CBSSports.com

Kings' Kosta Koufos fighting for starting center gig

Kosta Koufos and Willie Cauley-Stein are both still in the running to be the Kings' starting center, the Sacramento Bee's Jason Jones reports. Coach George Karl said he may have a rotating starting lineup where Koufos and Cauley-Stein would each see starts throughout the season, so it's difficult to say that one guy will get the bulk of the minutes at the five at this point. However, Cauley-Stein certainly has more upside in the defensive categories, so he is probably the guy worth targeting at the end of drafts.