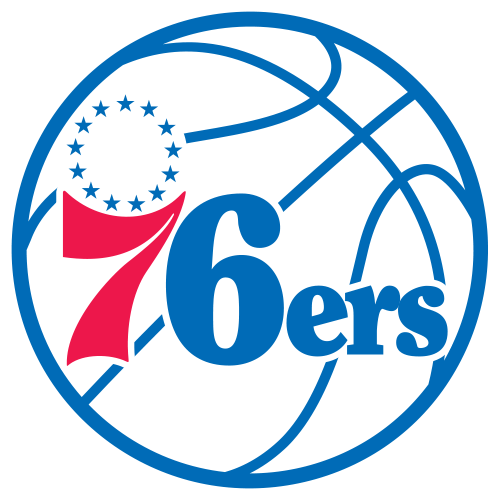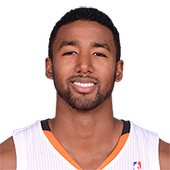 Own

0%

Start

0%

SG Rank

NR
by Sean d'Oliveira | CBSSports.com

76ers waive guard Malcolm Lee

After acquiring forward Andrei Kirilenko and guard Jorge Gutierrez from the Nets in exchange for Brandon Davies, the 76ers announced guard Malcolm Lee has been waived Thursday. Lee appeared in one game for the 76ers this season.

by Marty Gitlin | CBSSports.com

76ers promote G Lee, part ways with C Gordon

The 76ers have promoted guard Malcolm Lee from their Development League team and waived center Drew Gordon . Gordon averaged 1.9 points, 2.0 rebounds and eight minutes played in nine games.

by Igor Mello | CBSSports.com

Sixers waive Malcolm Lee, two power forwards

The 76ers have trimmed down their roster to 17 with just a few days before the season opener. The team waived Drew Gordon, Malcolm Lee and Ronald Roberts, according to Los Angeles Times on Saturday.

by Igor Mello | CBSSports.com

76ers' Malcolm Lee exits game with ankle injury

76ers guard Malcolm Lee left Saturday's preseason game against the Magic because of a sprained left ankle, the team announced. Lee sustained the injury in the third quarter and was ruled out for the remainder of the game. He scored six points on 2 of 3 shooting from the floor in 10 minutes of game action of the bench. The 76ers will have two exhibition games left before opening the season Oct. 29 at Indiana.

by Michael Hurcomb | Fantasy Writer

76ers sign two players, waive two players Tuesday

The 76ers announced Tuesday they signed forward Drew Gordon and guard Malcolm Lee. To clear two roster spots, the team waived forward Jarvis Varnado and guard Keith Bogans.

by Jeff Lippman | CBSSports.com

Wizards waive three players

The Wizards waived Shannon Brown, Malcolm Lee and Kendall Marshall Monday, The Washington Post reports. Those were the other three players acquired from the Suns in the Marcin Gortat deal.

by Igor Mello | CBSSports.com

Report: Suns trade Marcin Gortat to Washington for Emeka Okafor

The Suns have agreed to trade power forward Marcin Gortat, guard Shannon Brown, guard Malcolm Lee and guard Kendall Marshall to the Wizards for center Emeka Okafor and a first-round pick in the 2014 draft -- which is protected to No. 12, according to an ESPN report Friday. Gortat averaged 7.7 points and 6.7 rebounds through seven preseason games. Okafor has not played this preseason and is likely to miss the start of the season due to a herniated disc in his neck. He remains hopeful of avoiding surgery.

by Igor Mello | CBSSports.com

Malcolm Lee will be restricted in camp

Suns guard Malcolm Lee, who had right knee and right hip surgeries in January, progressed during rehabilitation this summer in Phoenix but his camp participation will have restrictions, according to the Arizona Republic. He averaged 9.7 points and 4.9 rebounds last season with Minnesota. He was traded to Golden State and then to Phoenix on draft day.

by Chris Towers | CBSSports.com

Lee moved around during draft

The Timberwolves traded guard Malcolm Lee to the Warriors Thursday who then shipped him to Phoenix, in a Draft Day deal that cleared some cap room for Minnesota. Lee is recovering from surgeries to his right hip and knee that cost him the final few months of the regular season.