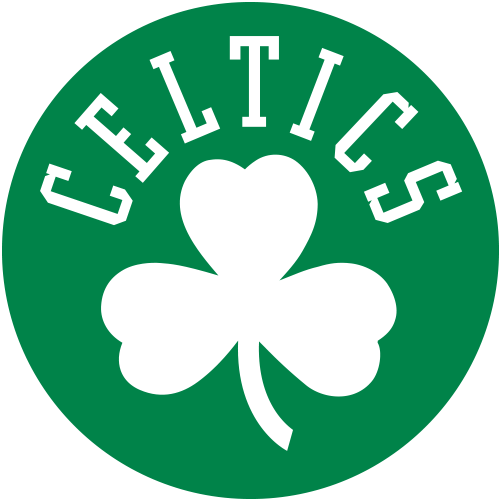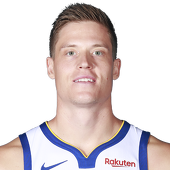 Jonas Jerebko
#8 SF / Boston Celtics / EXP: 5YRS
Height: 6-10
Weight: 231 lb
Age: 28
College: None
Own

0%

Start

0%

SF Rank

NR
by RotoWire Staff | Special to CBSSports.com

Celtics' Jonas Jerebko: earning hustle points

Jerebko continues to earn minutes with his high energy defense and ability to stretch the floor. He played 14 minutes in Boston's blowout win in Houston. The Swedish Bird has averaged 13 minutes over the last five games. That said, Jerebko is much more valuable to Brad Stevens and his deep rotations than he is within any fantasy lineups. Enjoy Jerebko's energetic play, but avoid him in all but the deepest leagues.

by RotoWire Staff | Special to CBSSports.com

Celtics' Jonas Jerebko: Plays 16 minutes Wednesday

Jerebko collected four points and four rebounds in the Celtics' 100-98 loss at Indiana. Jerebko's role through the Celtics' first four games of the year has been limited to 13 minutes per game, which is a result of him coming behind Amir Johnson and David Lee at power forward. He's averaging 4.3 points and 2.8 rebounds per game in the regular season, which are both less than his career averages. Regardless of his role, the fifth year power forward has never been much of a scoring threat throughout his career.

by RotoWire Staff | Special to CBSSports.com

Celtics' Jonas Jerebko: First off the bench in Celtics' win

Jerebko was the first off the bench for the Celtics during their Monday preseason win versus Brooklyn. Jerebko got a boost in minutes due to both David Lee and Jae Crowder resting to nurse minor injuries. Still, he was productive, collecting 11 points, seven rebounds, an assist and a steal in 21 minutes of aggressive play. Jerebko has proven he can offer coach Brad Stevens a productive spark off the bench when called on. But Jerebko's minutes will be erratic barring longer term injuries at the small and power forward positions.

by RotoWire Staff | Special to CBSSports.com

Celtics' Jonas Jerebko: Not a member of team's current rotation

Celtics coach Brad Stevens intimated Tuesday that to open the season, the Celtics have settled on playing only four big men,CSN New England's A. Sherrod Blakely reports. "My thought right now is we won't play more than four on most nights," Stevens said. "Whoever those four may be, may depend on the night, may depend on how they're playing, may depend on who is healthy." While Stevens is certainly keeping the door open for whom those four players might be, the early preseason rotations seem to indicate that Tyler Zeller and David Lee are the current starters with Amir Johnson and Kelly Olynyk first off the bench. That leaves Jerebko and newly slimmed Jared Sullinger on the outside looking in for playing time. Jerebko is also behind Evan Turner and Jae Crowder at the small forward spot. The Swedish Larry Bird is looking more like the Swedish Ryan Kelly.

by RotoWire Staff | Special to CBSSports.com

Celtics' Jonas Jerebko: Rejoins team Monday

Jerebko has rejoined the team following an illness that held him out of Sunday's practice, Scott Souza of the MetroWest Daily News reports. It's unclear exactly what illness Jerebko was dealing with, but it appears the issue is now behind him. He should be good to go moving forward barring something unforeseen.

by RotoWire Staff | Special to CBSSports.com

Celtics' Jonas Jerebko: Missed practice with illness

Jerebko sat out of Sunday's practice because of an illness, Gary Washburn of the Boston Globe reports. Jerebko is just the latest victim of the Celtics to fall prey to the stomach virus. The Celtics are slated to play the Nets on Wednesday, so consider Jerebko questionable for that game. When he returns, he'll head back to his role as a depth option at forward.

by Marty Gitlin | CBSSports.com

Celtics sign forwards Amir Johnson, Jonas Jerebko

What was reported is now official: The Celtics have signed free agent Amir Johnson and re-signed fellow forward Jonas Jerebko. Johnson spent six seasons with Toronto. He appeared in 75 games last season and averaged 9.3 points and 6.5 assists in 26.4 minutes per game. Jerebko, who arrived via trade from Detroit in February, finished the year averaging 7.1 points in 18.2 minutes per game. His playing time increased after he joined Boston. The team disclosed terms of neither deal.

by Marty Gitlin | CBSSports.com

Report: Celtics sign SF Jonas Jerebko to two-year contract

Small forward Jonas Jerebko has re-signed with the Celtics to a two-year deal worth $10 million, according to USA Today. Jerebko played more extensively late last season after arriving from Detroit. He finished the year averaging 6.0 points in 17 minutes per game.

by R.J. White | CBSSports.com

Jonas Jerebko considering return to Celtics, Brad Stevens

Celtics forward Jonas Jerebko said after the team's Game 4 loss to the Cavaliers that a potential return to Boston to continue playing under coach Brad Stevens will weigh heavily on the impending free agent's thought process this offseason, MassLive.com reports. "He's been the best coach I've had in the NBA," Jerebko said. "He leads this team very well, and he's a great coach, so he definitely weighs in a lot." Jerebko played under four coaches with the Pistons in five-plus years before being dealt to the Celtics this season. He was able to play in the postseason for the first time in his career, and though the Celtics were swept, he indicated that the playoff experience meant a big deal for the young team. "For a lot of guys being in the playoffs for the first time, now we know during the season where we want to be at," Jerebko said. "You don't want to be outside the playoffs when the season's over, because we want to be in this next year, and we want to take it further than we did last year. It makes the season important. Sometimes, you forget that every game matters. We want to do this again. I haven't felt like this in all my years in the league. I've had my ups and downs in this league, and making the playoffs with this team really gave me some motivation, and I just want to get back and get there again." Jerebko averaged 7.1 points, 4.8 rebounds and 18.2 minutes in 29 games with the Celtics.

by Sean d'Oliveira | CBSSports.com

Celtics F Jonas Jerebko says his calf is improving

After being limited to just four minutes during the Game 2 loss to the Cavaliers because of a calf injury, Celtics forward Jonas Jerebko said the calf is feeling better, reports MassLive.com. Jerebko admitted that the injury affected his play in Game 2. Game 3 will be held Friday in Boston and the Celtics are 5-point underdogs.