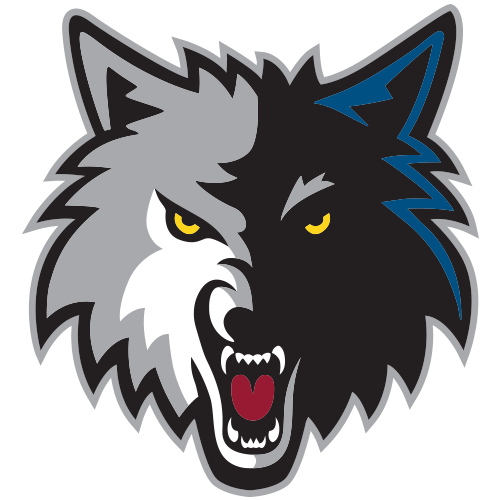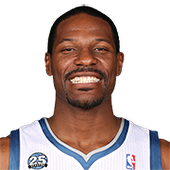 Own

0%

Start

0%

SG Rank

NR
by Chris Towers | CBSSports.com

Othyus Jeffers joins the Wolves

The Timberwolves officially signed forward Othyus Jeffers out of the D-League Wednesday, the team announced. Jeffers had appeared in 44 games for the Iowa Energy in the D-League this season, averaging 20.9 points, 9.9 rebounds and 3.6 assists per game.

by Igor Mello | CBSSports.com

Spurs part ways with Othyus Jeffers, sign Shannon Brown

The Spurs announced a pair of roster moves on Saturday, the San Antonio Express-News reports. The team has released guard Othyus Jeffers, and used the vacant spot to sign guard Shannon Brown to a 10-day contract.

by Igor Mello | CBSSports.com

Othyus Jeffers scores five points in blowout loss

Spurs guard Othyus Jeffers saw some extended minutes on Sunday, in a 113-101 defeat to the Heat in Miami.With the game well out of hand, Jeffers was able to log 10 minutes off the bench. he finished the game with five points on 2 of 3 shooting from the field, and 1 of 2 from downtown. He also chipped in with two rebounds and one assist. He has totaled seven points in 18 minutes through his first two games with the Spurs.

by Igor Mello | CBSSports.com

Othyus Jeffers to sign with Spurs

Spurs head coach Gregg Popovich told the Deseret News news that the team will sign guard Othyus Jeffers, depending on the team's traveling schedule. Jeffers suffered a torn ACL in July of 2011 and has not played in the league since the injury.

by Igor Mello | CBSSports.com

Lorenzo Brown, Othyus Jeffers waived by Minnesota

The Timberwolves announced Friday they have waived guards Lorenzo Brown and Othyus Jeffers, the team's play-by-play announcer reports. Minnesota's roster now stands at 16.

Jeffers has offer renounced

News: Washington is expected to renounce the team's qualifying offer to shooting guard Othyus Jeffers, reports the Washington Post Saturday. Jeffers tore his ACL in July. Analysis: Jeffers was coveted by the Wizards, but the team could choose to get his salary off the books. Jeffers isn't expected to return to basketball-related activities for another month yet at least. He has low-end Fantasy value at this time.

Jeffers recovering from torn ACL

News: After having his $1.06 million qualifying offer picked up by Washington in late June, Wizards G Othyus Jeffers seemed destined for an unforgettable offseason. It was -- for the wrong reason. While working out in July, Jeffers landed awkwardly and tore the ACL in his right knee, an injury that typically requires at least six months of rehab. "It was just a freak accident," Jeffers told the Washington Post in October. "Am I worried? Yes, I am worried. But at the same time, I believe in God and I think everything will work out." Analysis: Jeffers said he was uncertain what Washington will do with him following the anticipated end of the NBA lockout. The Wizards now have first right of refusal on any deal he signs after selecting his qualifying offer. Jeffers, who went undrafted in 2008, received opportunities with Utah and San Antonio before landing with the Wizards last season. He finished with 5.5 points and 3.9 rebounds per game while seeing extended minutes as Washington battled several injuries. He wasn't expected to be a major Fantasy contributor and will still need time into the season to heal his injury. Ignore him in all 2011-12 Fantasy drafts.

Jeffers on board for rest of year

News: With six players done for the year, the Wizards have decided to keep guard Othyus Jeffers for the remainder of the season. He signed two 10-day contracts, but Washington had to keep him for the rest of the regular season to retain his rights, according to the Washington Post. Analysis: Jeffers is averaging 4.4 points and 3.4 rebounds in 11 games for the Wizards. That includes a season-high 15 points last week versus Miami. Jeffers is making the most of his playing time, but his stint in Washington may not be longer than the rest of this year. Despite getting some run, Fantasy owners should leave Jeffers on the waiver wire. He is also not a player to target on Draft Day in the fall.

Jeffers continues to see decent minutes

News: With the Wizards still decimated by injuries, Wizards guard Othyus Jeffers has found himself getting some decent run of late. Jeffers has appeared in five straight games for Washington off the bench and he is averaging 24 minutes per game over that stretch. He is averaging 7.4 points and 4.8 rebounds during that run, including scoring a season-high 15 points last week against the Heat. Analysis: Jeffers signed a 10-day contract with the team back in March and has actually made the most of his time in Washington. Because of all the injuries the Wizards have had to deal with, the 25-year-old has been thrown into the rotation. He has responded pretty well too, as he is averaging a career-best 4.4 points and 3.4 rebounds during his stint with the team. He has been seeing just over 17minutes a game over that stretch while shooting just under 44 percent from the floor. While this is the most Jeffers has ever played or produced during his brief NBA career, his numbers aren't going to help many Fantasy owners at point of the season. He can be left on the waiver wire heading into Week 24 (April 4-13).

Jeffers makes Wizards debut

News: Swingman Othyus Jeffers, who signed a 10-day contract Wednesday, made his Wizards debut Friday against the Raptors. He did not score in 12 minutes, but pulled down five rebounds in the loss. Analysis: Jeffers saw minimal playing time even with the Wizards banged up on all levels, so he won't have much of a role for the rest of the season. Fantasy owners should continue to ignore him in all formats.