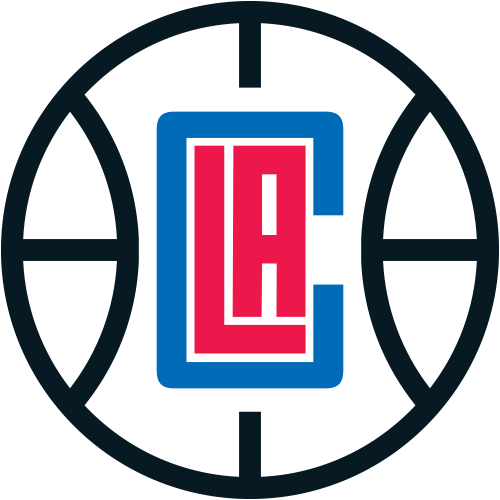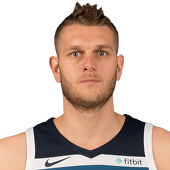 Cole Aldrich
#45 C / L.A. Clippers / EXP: 5YRS
Height: 6-11
Weight: 250 lb
Age: 27
College: Kansas
Own

1%

Start

0%

C Rank

NR
by RotoWire Staff | Special to CBSSports.com

Clippers' Cole Aldrich: Grabs season-high 11 boards in only 13 minutes Sunday

Aldrich recorded five points (2-3 FG, 1-5 FT), 11 rebounds, two blocks, and one assist in 13 minutes during the Clippers' 100-93 win against the Heat on Sunday. Aldrich grabbed a season-high 11 rebounds, and helped the Clippers earn a close win. After averaging 7.1 points, 4.8 rebounds, 1.1 assists, 0.9 blocks, and 0.4 steals in 14 minutes per game in 14 January games, the big man has clearly earned himself the backup center role behind DeAndre Jordan. However, this doesn't afford Aldrich enough minutes to make much of an impact in fantasy on most nights.

by RotoWire Staff | Special to CBSSports.com

Clippers' Cole Aldrich: Reclaims bench role with Jordan's return

Aldrich returned to the bench in Monday's 140-132 overtime win over the Rockets and provided eight points (3-5 FG, 2-2 FT), four rebounds, one assist, one steal, and a block across 12 minutes. Aldrich enjoyed an excellent two-game run as a starter in place of DeAndre Jordan (illness), producing totals of 38 points and 17 rebounds in wins over the Heat and Kings on Jan. 13 and Jan. 16, respectively. However, the good times came to an end for Aldrich on Monday, as Jordan was able to reclaim his spot in the starting lineup and finished with a double-double over 41 minutes, leaving Aldrich to pick up the remaining scraps of playing time behind him. That should be the norm for Aldrich going forward, so he's not really worth holding outside of very deep leagues.

by RotoWire Staff | Special to CBSSports.com

Clippers' Cole Aldrich: Double-doubles again in Saturday loss

Aldrich collected 19 points (8-14 FG, 3-6 FT), 10 rebounds, two assists, three blocks and two steals over 29 minutes in Saturday's 110-103 loss to the Kings. The six-year veteran made a second consecutive start in DeAndre Jordan's stead due to the latter's illness, and promptly posted a second straight double-double. Aldrich has shot a solid 54 percent (15-for-28) over that span, and has been a solid presence on the glass. While his stint of starts will come to an end as soon as Jordan is able to return, Aldrich remains a terrific near-minimum price option in daily leagues as long as he is able to receive starter's minutes.

by RotoWire Staff | Special to CBSSports.com

Clippers' Cole Aldrich: Records season-high 19 points in start

Aldrich tallied a season-high 19 points (7-14 FG, 5-7 FT), seven rebounds, three assists, and one steal across 24 minutes in Wednesday's 104-90 victory over the Heat. Aldrich was admirable in his first start of the season in place of the ailing DeAndre Jordan (illness) and just his 17th appearance through 39 games. He was able to make hay despite the Heat having rim protector Hassan Whiteside available for 27 minutes off the bench, but Aldrich's run of success likely won't extend beyond Wednesday's contest. The Clippers will have two full days off before taking the court again Saturday against the Kings, which could provide Jordan will enough time to recover from the illness and reclaim his starting spot.

by RotoWire Staff | Special to CBSSports.com

Clippers' Cole Aldrich: Will start Wednesday

Aldrich will draw his first start of the season Wednesday versus the Heat, Rowan Kavner of Clippers.com reports. This will be the first start of the season for Aldrich. He is replacing DeAndre Jordan, who will be out of action for the first time in 360 games. With no Blake Griffin or Jordan, Aldrich should see a much heavier workload than he is accustomed to.

by RotoWire Staff | Special to CBSSports.com

Clippers' Cole Aldrich: Rejoins rotation

Aldrich contributed five points (2-3 FG, 1-2 FT), four rebounds, three steals, and two blocked shots over 14 minutes in Monday's 100-99 loss to the Thunder. After not seeing the court in 11 consecutive games, Aldrich has rejoined the Clippers' rotation for the last two contests, albeit in a light capacity. He's provided sound production on a per-minute basis in both of those games, so there's a possibility his role could expand. Until that happens, however, he's worth ignoring in just about any format.

by RotoWire Staff | Special to CBSSports.com

Clippers' Cole Aldrich: Fails to see court Sunday

Aldrich didn't see any action in the Clippers' 91-80 loss Sunday to Toronto. Aldrich has found himself in a deep bench role for the Clippers, which is not at all surprising looking at all of the options head coach Doc Rivers has to choose from every night. Aldrich has managed to play only 21 minutes in Los Angeles' first 13 tilts, and he's coming off the bench behind DeAndre Jordan, Blake Griffin, Josh Smith, and Luc Richard Mbah a Moute.

by RotoWire Staff | Special to CBSSports.com

Clippers C Cole Aldrich (ankle) scores two points Sunday

Clippers center Cole Aldrich (ankle) returned to the court for Sunday's exhibition against the Raptors. He nailed both of his free throws and grabbed three rebounds in his seven minutes of action. The former 11th overall pick played in a career-high 61 games while averaging 16 minutes per game with the Knicks last season, but he'll have a difficult time simply winning a roster spot out of training camp on a far deeper Clippers squad. Now that he's over the left ankle sprain, look for Aldrich to see more minutes as the preseason rolls on.

by Sean d'Oliveira | CBSSports.com

Clippers sign Austin Rivers and Cole Aldrich

The Clippers announced the signings of guard Austin Rivers and center Cole Aldrich on Monday. Rivers averaged 7.1 points, 2.0 rebounds and 1.7 assists in 41 games last season for the Clippers, while Aldrich averaged 5.5 points and 5.5 rebounds in 61 games for the Knicks.

by Ted Leshinski | Staff Writer

Knicks' Cole Aldrich scores team-high 19 points in victory

With the absense of center Andrea Bargnani (illness), Cole Aldrich played 27 minutes on Saturday and notched a season-high 19 points off the bench in the Knicks' 80-79 win over the Magic.Aldrich also grabbed 14 rebounds and five assists in the victory.