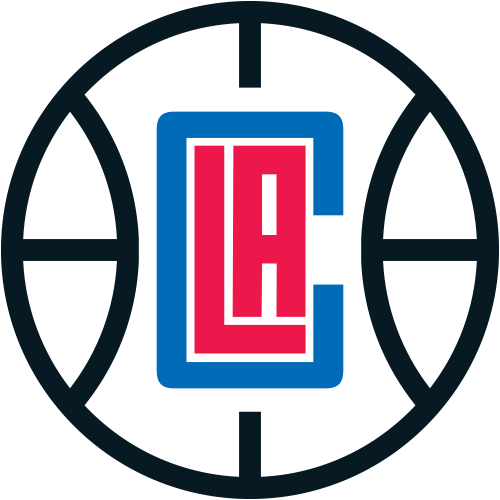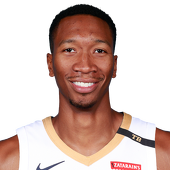 Own

1%

Start

0%

SG Rank

NR
by RotoWire Staff | Special to CBSSports.com

Clippers' Wesley Johnson: Played well against Nuggets in first start

Johnson didn't secure a permanent starting lineup spot after getting his first career start on Tuesday night against the Nuggets, the Los Angeles Times reports. Johnson played well on Tuesday, finishing his first ever start for the Clippers with 11 points (4-6 FG, 3-4 3Pt), two rebounds, and one assist, but Doc Rivers hasn't committed to keeping him in place of Lance Stephenson and Paul Pierce. Rivers has used seven different starting lineups so far this season, and doesn't plan to stop changing the lineup in order to find better rhythm. Rivers said about Johnson, "I like Wes the most because of his size and ability to shoot, but there's nights where you play a great offensive player at that spot and we may go with a defensive guy. We're going to just keep moving it around."

by RotoWire Staff | Special to CBSSports.com

Clippers' Wesley Johnson: In the starting lineup Tuesday

Johnson is in the starting lineup for Tuesday's game against the Nuggets. Johnson will make his first start of the season Tuesday, as Paul Pierce is set to come off the bench. Pierce is likely coming off the bench due to the fact that it's the first game of a back-to-back set and the Clippers may want to limit his minutes. With that being said, look for Johnson to return to a bench role in Wednesday's matchup with the Pelicans.

by RotoWire Staff | Special to CBSSports.com

Clippers' Wesley Johnson: Collects season-high 14 points Thursday

Johnson collected a season-high 14 points (5-11 FG, 3-6 3Pt, 1-1 FT), three rebounds, and a steal over 24 minutes in Thursday's 118-104 loss to the Suns. Johnson was able to tally season bests in scoring and minutes due to injuries wiping out the Clippers' starting backcourt. The 25-year-old displayed a nice touch from three-point range by draining 50 percent of his buckets from beyond the arc, and shot a solid 46 percent from the field overall. Despite the strong night off the bench, Johnson's customary reserve role had limited him to a maximum of 22 minutes in a game prior to Thursday, with the backup guard barely reaching double-digits in floor time the majority of nights. With such limited opportunity, Johnson currently remains off the radar in virtually any fantasy league format.

by RotoWire Staff | Special to CBSSports.com

Clippers' Wesley Johnson: Tallies nine points in 14 minutes Monday

Johnson only played 14 minutes, but he tallied nine points (4-5 FG, 1-1 FT) with three rebounds in Monday's win over the Suns. Johnson played the least out of the small forwards on the Clippers' roster, but he put up numbers that were comparable, if not better. The Clippers also outscored the Suns by 15 points while Johnson was on the floor. This was easily his most efficient night from the floor, and the 28-year-old could see more playing time if he continues to be this efficient with his minutes.

by RotoWire Staff | Special to CBSSports.com

Rivers: Wesley Johnson, Paul Pierce likely to share starts in 2015-16

Clippers coach Doc Rivers said that both Wesley Johnson and Paul Pierce could find themselves in the starting lineup at small forward at various points this season, Janis Carr of the Orange County Register reports. "I think it's going to be one of those things where it changes from night to night," Rivers said. "There will be nights when Wes starts, nights when Paul starts. I think we're versatile enough to be able to do that." Rivers noted that the two main factors that would determine which player gets the starting nod on a given night would be "matchups and Paul's age," with the latter reason seemingly indicating that Johnson could enter the lineup at least once during back-to-back sets. Johnson, who started 59 games with the Lakers last season, isn't expected to come close to reaching the 29.5 minutes he averaged in 2014-15, but he should be a useful role player for his new squad. That said, his value is expected to be limited more to daily formats than season-long leagues, as Pierce's availability (or lack thereof) will result in wide variation in his minutes.

by Marty Gitlin | CBSSports.com

Free agent SF Wesley Johnson signs with Clippers

The Clippers have signed free agent small forward Wesley Johnson, the Orange County Register has confirmed. His contract is for one year at the veteran's minimum, per the Los Angeles Daily News. Johnson in the process leaves the cross-town Lakers, with whom he averaged a career-best 9.9 points in 30 minutes per game last year while shooting 41.4 percent from the floor.

by Elliott Smith | Staff Writer

Lakers undecided on free agents Hill, Johnson

The Lakers have a lot of offseason issues to address and two of them revolve around forward Jordan Hill and guard Wesley Johnson, both of whom will be free agents, per the Daily News. Hill averaged 12.0 points and 7.9 rebounds last season, but appeared to grow weaker as the season went on, unable to grab a bigger role for a team with plenty of minutes to go around. "The first month, I was showing the energy," Hill said. "But it was the first time having all these minutes on my hands. I started feeling myself going down and feeling fatigued. It wasn't something I was used to." Johnson, who averaged 9.9 points and showed a willingness to play different positions, has been too inconsistent for Lakers' brass to make a full commitment.

by Sean d'Oliveira | CBSSports.com

Wesley Johnson would like multi-year deal with Lakers

When Lakers guard Wesley Johnson becomes a free agent in the offseason, he said he'd prefer to land a multi-year deal, reports the Los Angeles Times. Although Johnson said he was disappointed in the season, he wants to remain with the Lakers next season. "Definitely things haven't gone like anybody wanted it to," he said. "But I definitely don't want to leave." During the offseason, Johnson said he his primary focus will be to improve his ballhandling, reports the team's official website.

by Sean d'Oliveira | CBSSports.com

Lakers rule Jordan Clarkson, Wesley Johnson out of Wednesday's game

Lakers guard Jordan Clarkson (ankle) and forward Wesley Johnson (ankle) will not be available to play in Wednesday's game against the Kings, reports the Los Angeles Daily News. Clarkson suffered his ankle injury during Monday's contest, while Johnson missed Monday's game after sustaining an ankle injury in Sunday's game. Guards Jabari Brown and Vander Blue will start as a result of the absences, the team announced. The Lakers are 3 1/2-point favorites.

by Ted Leshinski | Staff Writer

Lakers F Wesley Johnson (ankle) doubtful for Wednesday

Lakers forward Wesley Johnson (ankle) has been listed as doubtful for Wednesday's season finale against the Kings, reports the Los Angeles Times. Johnson limped off the court during Sunday's game against the Mavericks with a sprained left ankle and sat out Monday's contest in Sacramento.