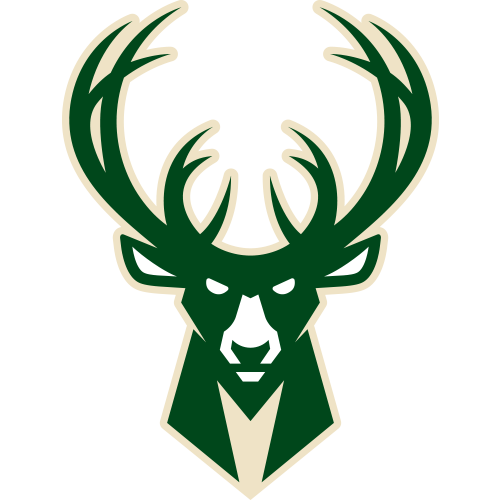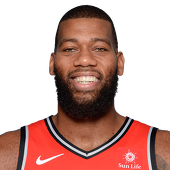 Own

100%

Start

99%

C Rank

8
by RotoWire Staff | Special to CBSSports.com

Bucks' Greg Monroe: Double-double in Sunday's loss

Monroe scored 17 points (7-15 FG, 3-5 FT) while adding 10 rebounds, three assists and two steals in 30 minutes during Sunday's loss to the Hornets. It's his eighth double-double of the season, and third in his last five games. Monroe's scoring has cooled down after a fast start to his Milwaukee tenure, but he's still averaging nearly 15 points and 10 boards a game in November.

by RotoWire Staff | Special to CBSSports.com

Bucks' Greg Monroe: Double-double in Saturday's loss

Monroe scored 11 points (4-10 FG, 3-4 FT) with a game-high 14 rebounds, three assists, a steal and a block in 24 minutes during Saturday's loss to the Pacers. It's his sixth double-double of the season, as Monroe continues to be the one reliable rebounder in the Bucks' lineup. Despite no longer playing alongside Andre Drummond, however, Monroe is still posting numbers very similar to his performance in Detroit, a disappointment for anyone hoping he might break out now that he had a frontcourt to himself.

by RotoWire Staff | Special to CBSSports.com

Bucks' Greg Monroe: Has worst game as a Buck in Tuesday's loss

Monroe had his worst game in a Bucks uniform Tuesday, scoring just four points (1-6 FG, 2-4 FT) with five rebounds and four assists over 26 minutes in a 115-86 loss to the Wizards. The game got out of hand fast, so Milwaukee didn't have much incentive to play Monroe for his usual average of 34 minutes. The Bucks also have a tough matchup on the road against the Cavs on Thursday, so they'll need Monroe at his best if they want to take down LeBron and Co.

by RotoWire Staff | Special to CBSSports.com

Bucks' Greg Monroe: Another double-double in Saturday's win

Monroe scored 16 points (8-17 FG) with a season-high 17 rebounds, three assists and a block in 43 minutes during Saturday's double-OT win over the Cavaliers. It's his third straight double-double and fifth of the campaign, as the former Piston has quickly adapted to his new home in Milwaukee. Monroe is averaging career highs in points, rebounds, blocks and free throw percentage so far on the young season.

by RotoWire Staff | Special to CBSSports.com

Bucks' Greg Monroe: Grabs double-double

Monroe grabbed a double-double with 17 points (7-11 FG, 3-5 FT), 14 rebounds, four assists, one steal, and one block in 33 minutes of action Tuesday against the Celtics. Monroe has been a machine recently, averaging 17.2 points, 10.0 rebounds, 2.8 assists, 1.4 steals, and 1.0 block over the past five games. He's always been criticized for his lack of blocks, but this season he's managed to average 1.1 BPG, marking his career best so far. Continue to ride on the big man while he's healthy.

by RotoWire Staff | Special to CBSSports.com

Bucks' Greg Monroe: Gets second double-double of season Monday

Monroe scored 23 points (10-14 FG, 3-4 FT) with 13 rebounds over 39 minutes in Monday's 103-96 win against the Nets. Monroe was dominant all night in his first win as a Buck. The size of Brook Lopez on the other end did faze Monroe at all, as he got pretty much anything he wanted around the rim. The only thing missing from his stat line was more assists; Monroe is a pretty decent passer.

by RotoWire Staff | Special to CBSSports.com

Bucks' Greg Monroe: Remains productive in preseason

Monroe is averaging 14.2 points, 8.6 rebounds and 1.8 steals over 24 minutes in five games this preseason. Monroe has not played an overwhelming amount of minutes this preseason, but he's remained consistently productive, scoring in double figures in the four games he played north of 20 minutes and posting a pair of double doubles. Monroe has been able to show proficiency in the post, and despite the fact that the forward isn't real threat as a shot blocker, he's been able to remain actively defensively this preseason, recording nearly two steals a game. All signs point to Monroe putting together one of his most productive seasons to date as the focal point of Milwaukee's offense.

by RotoWire Staff | Special to CBSSports.com

Bucks center Greg Monroe posts double-double Tuesday

Bucks center Greg Monroe posted a double-double against the Cavs Tuesday, totaling 19 points (7-11 FG, 5-8 FT), two assists, 13 rebounds, and two steals in 28 minutes. Much to the delight of the Bucks, Monroe already appears to be in regular-season form. He followed up a strong 18-point, eight-rebound Oct. 10 showing with his first double-double with his new club, and did so in highly efficient fashion. Monroe is expected to be much more productive and durable option at the four for the player he essentially switched teams with, Ersan Ilyasova. Given the fact that he figures to be focal point of Milwaukee's attack this season on both ends of the floor, Monroe shapes up as a solid early-round pick.

by RotoWire Staff | Special to CBSSports.com

Bucks' Greg Monroe: Enters a new era.

Monroe played 17 minutes and posted six points, four rebounds, one assist, and one steal in his only preseason game with the Bucks so far. Monroe is entering his sixth NBA season in a different setting than he's been accustomed to. He surprised many in the NBA by signing with the Milwaukee Bucks as opposed to a bigger market franchise this off-season. Monroe's entering a situation where he'll be the main focus on the block as opposed to sharing time and looks with Andre Drummond. It's going to take time for him to adjust to playing with a new lineup, so there's no need to overreact early. He'll have a chance to put up a similar line to what he did in Detroit along with increased scoring and rebounding.

by Marty Gitlin | CBSSports.com

Greg Monroe, Khris Middleton teammates again with Bucks

It's official -- center Greg Monroe and shooting guard Khris Middleton are Milwaukee Bucks. The two have rejoined after spending the 2012-13 season together in Detroit. Middleton has been in Milwaukee since his rookie year and is coming off his best season. He averaged a career-high 13.4 points and peaked at 46.7 percent shooting. Monroe is the team's premier free-agent signing. He signed a three-year, $50 million deal to leave the Pistons after a career-high 10.2 rebounds per game last year. "I feel like this was the best fit for me," Monroe told the Milwaukee Journal Sentinel. "It was purely a basketball decision. ... Nothing else mattered but basketball to me and that's why I'm here."