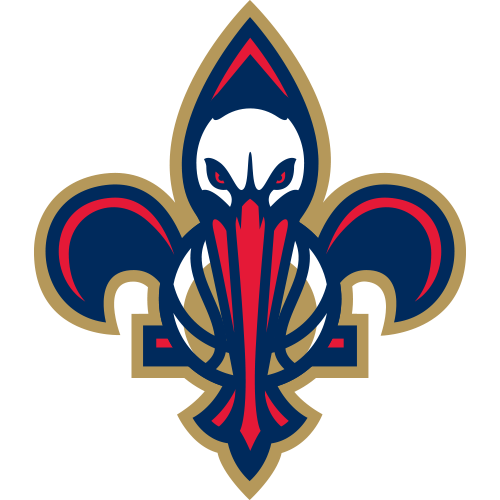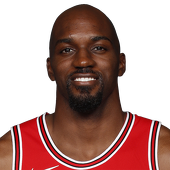 Own

0%

Start

0%

SF Rank

NR
INJURY ALERT:
Out | Knee | Out until at least late November
by RotoWire Staff | Special to CBSSports.com

Pelicans' Quincy Pondexter: Unsure when he may return

Pondexter (knee) has no return date, John Reid of the Times-Picayune reports. Pondexter underwent knee surgery in May and has been unable to participate in the Pelicans' regular season. Initially, the forward was expected to be healthy by November, but Pondexter states that he's unsure when he may return. Expect Luke Babbitt and Dante Cunningham to have increased minutes in his absence.

by Sean d'Oliveira | CBSSports.com

Pelicans being patient with Quincy Pondexter's knee

Although Pelicans forward Quincy Pondexter is more than two months removed from arthroscopic surgery on his left knee, the Pelicans want to remain patient with his recovery, reports The Times-Picayune. "We can't rush it," coach Alvin Gentry said. "We just want to make sure when [he recovers] that [he is] healthy and ready to go." Pondexter needed the surgery to repair a cartilage injury in his left knee. No timetable was given for his return.

by Sean d'Oliveira | CBSSports.com

Pelicans F Quincy Pondexter undergoes knee surgery

Pelicans forward Quincy Pondexter underwent arthroscopic surgery on his left knee Wednesday, the team announced. The surgery was needed to repair a cartilage injury in his left knee. He currently has no timetable on when he can resume basketball activities.

by Marty Gitlin | CBSSports.com

Report: Pelicans Quincy Pondexter, Jrue Holiday go under knife

Two Pelicans underwent procedures Wednesday, per The Advocate. Included is small forward Quincy Pondexter, who had arthroscopic knee surgery. He is coming off a season in which he averaged 7.2 points in 24 minutes per game. In addition, point guard Jrue Holiday had a screw removed from his leg. He missed much of the season due to a stress reaction and played in three of the four playoff games against Golden State.

by Brandon Wise | Staff Writer

Pelicans guard Quincy Pondexter scores 18 points in win Tuesday

Pelicans guard Quincy Pondexter scored 18 points on 6 of 13 shooting from the field, including 5 of 10 from 3-point range, in New Orleans' 85-84 win Tuesday over the Bucks. Pondexter also pulled down seven rebounds and dished out two assists in the contest. It was Pondexter most points scored in a game this month and tied for most 3-pointers made in a game all season. "Milwaukee did a great job of putting an emphasis of guarding A.D. and guarding other guys who had been really hot for us," Pondexter said. "That's why they got me here -to hit big shots and bring us out of ruts we're in. A win's a win in this league and thank God we won."

by R.J. White | CBSSports.com

Pelicans' Quincy Pondexter scores career-high 25 vs. Nets

Pelicans shooting guard Quincy Pondexter scored a career-high 25 points on 9 of 13 shooting, including 4 of 8 shooting from behind the arc, in his team's 102-96 win over the Nets Wednesday. Pondexter had scored at least 20 points just once in his five-year career before Wednesday, managing 22 points in a game early last season. He played a season-high 40 minutes in the win while racking up five rebounds and two assists. "Missing Ryan (Anderson), missing [Anthony Davis], missing Jrue (Holiday) - those are great young players," Pondexter said after the game, per the Associated Press. "We're in a playoff chase and I had to step up." The Pelicans bring a three-game winning streak into Friday's battle with the Heat.

by Igor Mello | CBSSports.com

Pelicans will throw Quincy Pondexter 'into the fire' early

The Pelicans have made guard Quincy Pondexter eligible to face the Pistons in Detroit on Wednesday. According to coach Monty Williams, he plans to mix Pondexter into his rotations early, reports the New Orleans Times-Picayune. "You know me, I've always thrown guys into the fire and tried to let them figure it out and try to help them as best we can," Williams said. "But Quincy is a guy who can guard three positions and has shown the ability to knock down shots. He plays hard. He brings great intensity. "Being able to put him on different scorers is first and foremost. Offensively, he'll pick up our stuff as we go along. But his defense and energy is going to help us right away." Pondexter was acquired by the Pelicans in a three-team trade between the Celtics and the Grizzlies that was finalized on Monday. He averaged 4.5 points and 1.9 rebounds through 30 games with Memphis. Pondexter told reporters he's prepared for Williams' expectations during his second spell with the Pelicans. "That's my job," Pondexter said. "Whatever Mont needs me to do, I'll do it. I've grown up since I was here first. I've learned how to play the game, playing D, hitting open shots and doing the little things is what's going to matter here."

by R.J. White | CBSSports.com

Grizzlies' Jeff Green among traded players available Wednesday

The three-team trade announced Monday between the Celtics, Pelicans and Grizzlies is official after all players completed their physicals Tuesday, WHBQ Memphis reports. With all the physicals in, Grizzlies forward Jeff Green and guard Russ Smith are available to play against the Nets in Brooklyn Wednesday. Celtics guard Austin Rivers and forward Tayshaun Prince will be available for Wednesday's game against the Hawks. Pelicans guard Quincy Pondexter is eligible to face the Pistons in Detroit Wednesday as well.

by Chris Cwik | CBSSports.com

Pelicans make guard Quincy Pondexter inactive on Monday

The Pelicans have made guard Quincy Pondexter inactive against the Celtics on Monday. Pondexter was acquired by the club on Monday. He's already missed the past two games while the trade was in limbo. He'll need to take a physical with his new team before he plays again. It's unclear if that's happened yet. Pondexter is averaging 4.5 points per game.

by Michael Hurcomb | Fantasy Writer

Celtics, Pelicans, Grizzlies officially announce three-team trade

The Celtics, Pelicans and Grizzlies announced Monday they completed a three-team trade that was first reported over the weekend. The Celtics acquired forward Tayshaun Prince and a future first-round pick from Memphis. The Celtics also acquired guard Austin Rivers from New Orleans. The Grizzlies acquired forward Jeff Green from Boston and guard Russ Smith from New Orleans. In addition, the Grizzlies will receive a traded player exception. The Pelicans acquired forward Quincy Pondexter and a future second-round pick from the Grizzlies. "The New Orleans Pelicans are thrilled to welcome back a high character person like Quincy Pondexter to our organization," Pelicans general manager Dell Demps said. "Quincy is a two-way player, a multi-position defender that will add toughness along with an offensive skill set that we anticipate will help the Pelicans win games. "It was difficult to trade Austin Rivers and Russ Smith. Russ was only with the team for a short time while Austin is an intense competitor that is continuing to improve. We will miss Austin and Russ on and off the court. We thank Austin and Russ for their contributions and wish them success in the future."