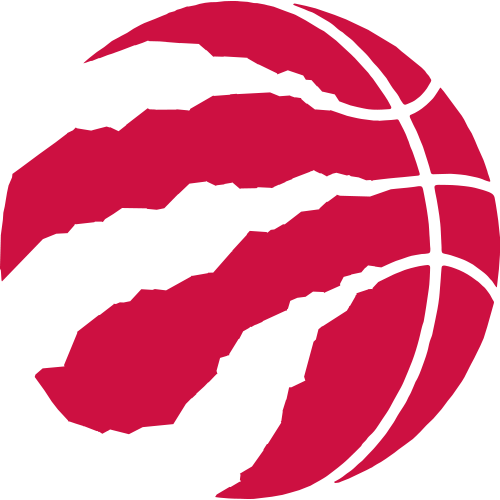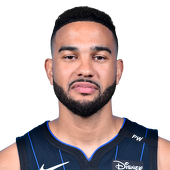 Own

22%

Start

5%

PG Rank

100
by RotoWire Staff | Special to CBSSports.com

Raptors' Cory Joseph: Scores 17 off the bench Sunday

Joseph scored 17 points (8-10 FG, 1-1 3Pt) with four rebounds and four assists in 26 minutes off the bench during Sunday's loss to the Kings. He's been extremely impressive this season as the captain of the Raptors' second unit, and Joseph is not only one pace for career highs in most categories, his 57.7 percent field goal shooting ranks him fifth in the league and is tops among all backcourt players.

by RotoWire Staff | Special to CBSSports.com

Raptors' Cory Joseph: Scores 19 off the bench Friday

Joseph scored 19 points (7-9 FG, 0-1 3Pt, 5-6 FT) in 29 minutes off the bench in Friday's loss to the Magic. It was easily his best scoring performance as a Raptor to date, as Joseph has primarily been relied on for his defense and ball-handling on the second unit this season. He'll likely continue to see significant minutes, but don't expect this kind of production on a nightly basis.

by RotoWire Staff | Special to CBSSports.com

Raptors' Cory Joseph: Big minutes off bench Wednesday

Joseph played 28 minutes off the bench in his Raptors debut Wednesday, scoring three points with two rebounds, an assist and three turnovers. He didn't make much impact offensively, but Joseph played strong defense and saw significant run alongside Kyle Lowry in the Raptors backcourt down the stretch. Barring a Lowry injury though, Joseph's fantasy value will be limited despite the big minutes.

by RotoWire Staff | Special to CBSSports.com

Raptors' Cory Joseph: Posts 11 points Sunday

Joseph posted 11 points (4-9 FG, 1-2 3Pt, 2-2 FT), six assists, two rebounds, a steal, and a block over 20 minutes in Sunday's 87-81 victory over the Cavs. Joseph posted his third double-digit scoring night of the preseason and handed out his highest total of dimes over six exhibition contests. The 24-year-old, already experienced in backing up standout point guards from his tenure in San Antonio, is now slated to be the first off the bench when Kyle Lowry takes a breather. Joseph has proven capable of providing production and quality minutes when needed, and should be called upon to do both frequently in the coming campaign.

by RotoWire Staff | Special to CBSSports.com

Raptors guard Cory Joseph scores 18 points in preseason win

Raptors guard Cory Joseph played well on Thursday, recording 18 points (8-13 FG), three rebounds and two assists in a 105-97 win over the Lakers. Joseph showed some signs of promise in San Antonio when filling in for Tony PArker last season and he'll have a similar role in Toronto. The young guard will likely be used on days when Kyle Lowry needs rest and should provide value for daily formats when that occurs. Don's expect much in yearly formats, but he;s worth keeping an eye on if there are any injuries to the backcourt.

by Elliott Smith | Staff Writer

Raptors ink PG Cory Joseph to four-year deal

Point guard Cory Joseph landed a big deal late Sunday, inking a four-year deal with the Toronto Raptors, per ESPN.com. Joseph served as the primary backup to Tony Parker with the Spurs for four years. San Antonio pulled a qualifying offer to Joseph in order to sign LaMarcus Aldridge, giving the Raptors the chance to move in on the reported $30 million contract. Joseph played in 79 games last season for the Spurs, averaging 6.8 points, 2.4 rebounds and 2.4 assists per game -- all career-highs.

by Shawn Krest | CBSSports.com

Spurs' Cory Joseph taking minutes from Patty Mills

Spurs backup PG Patty Mills has been struggling in recent games, and Cory Joseph has stepped up in his place. Joseph replaced Mills after a minute and a half on Tuesday and had four steals in the game. Joseph was the first guard off the bench in Wednesday's game. "Cory's really solid," coach Gregg Popovich said, per the San Antonio Express-News. "He digs out loose balls, 50-50 balls. I was glad to see him start to take his jumper and knock down a few."

by R.J. White | CBSSports.com

Spurs PG Cory Joseph scores team-high 19 vs. Wizards

Spurs point guard Cory Joseph scored a team-high 19 points on 8 of 10 shooting in his team's 101-92 win over the Spurs Saturday. Joseph helped key a 55.1-percent shooting night from the team, playing 33 minutes and tallying four rebounds, four assists and two blocks in the win. His next matchup comes Tuesday against the Pistons.

by Sean d'Oliveira | CBSSports.com

Spurs rule Kawhi Leonard, Tony Parker out vs. Wizards

The Spurs announced forward Kawhi Leonard and guard Tony Parker have been ruled out of Saturday's game against the Wizards. It will be the 10th straight game Leonard has missed since tearing a ligament in his hand. A hamstring injury has kept Parker out of the last four games. Guard Cory Joseph has been starting in Parker's absence, while forward Kyle Anderson has taken over Leonard's place in the starting lineup. The Spurs are 3-point favorites.

by Sean d'Oliveira | CBSSports.com

Spurs' Cory Joseph fills in admirably for Tony Parker on Tuesday

Starting in place of injured Tony Parker, Spurs guard Cory Joseph tied for the team-lead with 18 points in a 95-87 loss to the Grizzlies Tuesday. Joseph has scored in double-figures each of the last three games Parker has missed and has shot better than 50 percent in each of those games. During Tuesday's game, Joseph shot 9 of 13 from field and added three assists and three steals. His lone blemish was turning the ball over four times. The Spurs next play Wednesday against the Pelicans.