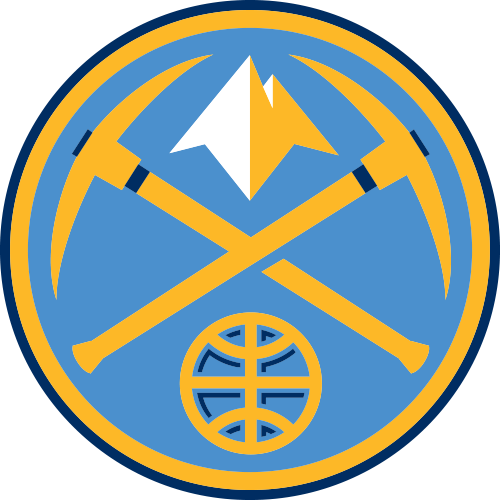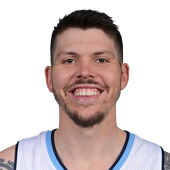 Own

0%

Start

0%

SF Rank

NR
by RotoWire Staff | Special to CBSSports.com

Nuggets' Mike Miller: Knocks down trio of treys Tuesday

Miller scored nine points (3-4 FG, 3-4 3Pt) in 13 minutes off the bench in Tuesday's loss to the Clippers. Miller hadn't played in the Nuggets' previous three games, but coach Mike Malone called on the small forward in the first half, and he was able to provide some excellent outside shooting. At this stage in his long career, Miller is strictly a marksmen from deep, and the inconsistent minutes he receives will continue to inhibit his fantasy value.

by RotoWire Staff | Special to CBSSports.com

Nuggets' Mike Miller: Doesn't see any minutes Wednesday

Miller was unable to log any minutes in Denver's 103-102 win Wednesday against Milwaukee. Miller has been very quiet in the early stages of the 2015-16 season, playing only 5.0 minutes per game for Denver. His one bright spot this year was against the Lakers on Nov. 3rd where he scored nine points (3-4 FG, 3-4 3PM), however these are the only points Miller has scored this season.

by RotoWire Staff | Special to CBSSports.com

Portland agrees to buyout with Mike Miller

Forward Mike Miller has reached a buyout with the Trail Blazers and will enter free agency, Yahoo Sports reports. Miller came to Portland in the Brendan Haywood deal, and there were suspicions all along that Miller could be waived or bought out following the acquisition. That became official Sunday, as Miller will likely now look for a championship contender team to latch on with. As a 15-year veteran, Miller brings plenty of leadership to the table, so expect teams to take notice of his release.

by Ruben Palacios | Staff Writer

Trail Blazers, Cavs agree to Brendan Haywood, Mike Miller trade

The Trail Blazers acquired center Brendan Haywood and forward Mike Miller from the Cavaliers on Sunday, sourced told Yahoo Sports. The Blazers will receive two second-round picks from Cleveland. The Cavaliers will gain a $13.35 million trade exception in the deal. Haywood averaged 1.6 points and 1.3 rebounds in 22 games for the Cavaliers last season. Miller averaged 2.1 points and 1.8 rebounds per contest in 52 games.

by Marty Gitlin | CBSSports.com

Cavaliers disappointing SF Mike Miller opts in for next season

In a move that came with all the surprise of the sun rising in the east, Cavaliers forward Mike Miller has exercised his player option for next season. He will earn $2.8 million, per the Northeast Ohio Media Group. Miller turned down a shot at free agency after a brutal year in which he played sparingly, averaging 2.1 points in 14 minutes per game. He was a frequent DNP, particularly in the playoffs, when he played just 64 total minutes for a depleted team that could have used his help. The long-range specialist nailed just 32.7 percent of his shots from beyond the arc for Cleveland.

by Marty Gitlin | CBSSports.com

Report: Tristan Thompson in, Mike Miller out of Cavaliers lineup

Cavaliers power forward and super sub Tristan Thompson, who led the NBA this season in offensive rebounding off the bench, will reportedly not be a super sub in Game 2 of the playoff series against Chicago on Wednesday night. He is set to start, league sources have told the Northeast Ohio Media Group. Thompson came off the bench in the first-game loss and managed four points and eight rebounds in 37 minutes. With Thompson pairing up with LeBron James and Timofey Mozgov, the Cavaliers would boast a frontcourt of three players 6-foot-8 and taller. The move would send Mike Miller to the bench. Miller, who did not play at all in the first-round series against Boston, failed to provide much production in the opener. It remains to be seen who Thompson guards, but he might match up with Pau Gasol, whose length and mid-range jumper wreaked havoc on the Cavaliers in Game 1.

by Brandon Wise | Staff Writer

Cavaliers guard Iman Shumpert, forward Mike Miller to start Monday

Cavaliers guard Iman Shumpert and forward Mike Miller will start Monday's Game 1 of the Eastern Conference Semifinals in place of J.R. Smith and Kevin Love, according to Cleveland.com. Smith is suspended for the first two games of the series after getting ejected for punching Jae Crowder in Game 4 of their opening round series. Love will miss the rest of the playoffs with after undergoing shoulder surgery. Shumpert averaged 8.0 points and 3.6 rebounds in 62 games this season. Miller averaged 2.1 points and 1.8 rebounds in 52 games. The Cavaliers are currently 4 1/2-point favorites against the Bulls.

by Sean d'Oliveira | CBSSports.com

Cavaliers' Mike Miller plans to exercise player option for 2015-16

Although Mike Miller's role has been reduced with the Cavaliers, he still believes he can contriubute to a winning team and Miller said he plans to use his $2.8 million player option for the 2015-16 season, reports Cleveland.com. "I would say yes. I am coming back, but it's a long year," Miller said. "I'm going to see how this one goes. All I'm focused on is what we do here. We've got 25 games here and then a playoff run. We'll see how that goes. Where I'm at now, I've been blessed to do 15 years. It's a year-by-year basis. I love what I'm doing." Miller has played a total of 11 minutes over the last six games and is shooting a career-low 32.9 percent from 3-point range. However, Miller believes he can be a productive player in the league. "I think I can play as long as they need be to be, to be honest with you," Miller said. "It's a matter of what I want to do with my kids and how I approach it."

by R.J. White | CBSSports.com

Cavaliers SG Mike Miller will play Sunday vs. Grizzlies

Cavaliers shooting guard Mike Miller (ankle) will play Sunday against the Grizzlies, the team announced. Listed as questionable for Sunday's game, Miller scored 21 points in 34 minutes in his return from a concussion Friday. The Cavaliers are a 4 1/2-point favorite at home against the Grizzlies.

by Marty Gitlin | CBSSports.com

Cavaliers G Miller more than doubles season scoring output

Cavaliers guard Mike Miller certainly made the most of his opportunity to start Friday against the Nets. He drained 7 of 8 from 3-point range to help his team eke out a victory. Those makes represented all his points as he finished with 21. He had not scored more than six in any game this year. He had tallied just 19 points all season heading into the game.