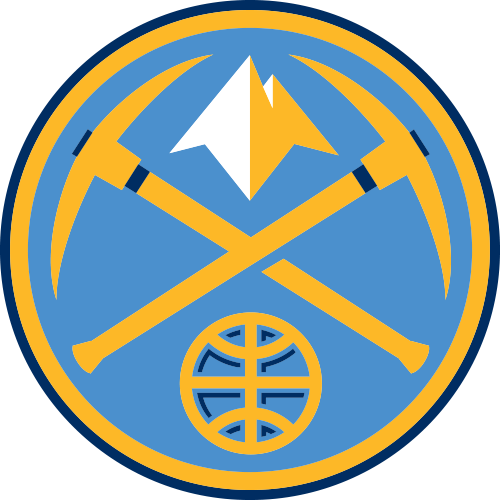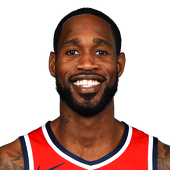 Own

96%

Start

73%

SF Rank

NR
by RotoWire Staff | Special to CBSSports.com

Nuggets' Will Barton: Gets 19-point, 11-board double-double Sunday

Barton supplied 19 points (7-12 FG, 0-1 3Pt, 5-6 FT), 11 rebounds, five assists, one steal, and one block across 29 minutes in Sunday's 101-96 win over the Knicks. Barton's minutes still seem to remain fairly variable from game to game, but he's been a reliable producer for his fantasy owners more often than not lately. He's topped 15 points in all but two of his last eight games, and is averaging 6.4 boards while shooting 51 percent from the field over that span.

by RotoWire Staff | Special to CBSSports.com

Nuggets' Will Barton: Scores 20 points in 33 minutes Monday

Barton contributed 20 points (8-16 FG, 2-3 3Pt, 2-2 FT), seven rebounds, three assists, and one block in 33 minuets during the Nuggets' 112-93 win over the Raptors on Monday. After hitting a brief rough patch, Barton has gone for 17 points, five rebounds, and two assists in 27 minutes per appearance over his last five games. The 25-year-old is once again shooting the ball with confidence, and earning ample playing time off the bench. Barton burst onto the scene this season, and he has been among the top sixth men in basketball.

by RotoWire Staff | Special to CBSSports.com

Nuggets' Will Barton: Getting back on track

Barton had 23 points (8-12 FG, 3-4 3Pt, 4-6 FT), five rebounds, four assists and a block in a loss against the Celtics on Wednesday. Barton had over 20 points for the second consecutive game, and this is a great sign for his fantasy owners. After averaging 20.8 points in December, Barton looked to be dead in the water for most of January, where he's averaged 12.3 points. The reason that number looks a little more respectable is because he's put together games of 20+ points in four of his last eight. It is still one the NBA's biggest oddities, as to why Barton doesn't get more of a consistent run on the court.

by RotoWire Staff | Special to CBSSports.com

Nuggets' Will Barton: Strong bench performance versus Hawks

Barton scored 21 points (6-15 FG, 8-9 FT, 1-2 3Pt) to go along with eight rebounds, two assists and two steals in 34 minutes off the bench Tuesday versus the Hawks. The third-year guard was treated to his largest helping of minutes since the overtime game versus Golden State on Jan 2., as the Nuggets were down 16 at the half and went small in an effort to make up ground. Barton responded with exactly 21 points for the fourth time this month, although his minutes and production have fluctuated in between since he moved back to a reserve role. He has also struggled mightily with his shot of late, as Tuesday marked the 10th time in 12 games that he shot under 50 percent from the field. He has remained rather effective on the boards, however, and is averaging 6.4 rebounds this month despite the inconsistent minutes. Barton is still capable of delivering productive outings similar to Tuesday's on a given night, but his overall fantasy outlook would benefit from a more prominent role with the Nuggets.

by RotoWire Staff | Special to CBSSports.com

Nuggets' Will Barton: Totals 14 points off bench in Thursday loss

Barton registed 14 points (5-10 FG, 1-5 3Pt, 3-3 FT), six rebounds, two assists and two steals over 29 minutes in Thursday's 102-101 loss to the Grizzlies. The 25-year-old bounced back from an atypical six-point outing against the Thunder on Tuesday to post his fourth double-digit scoring outing in the last six games. He did continue struggling from beyond the arc, shooting under 40 percent from long range for the sixth time in 10 January contests. He's scuffled from the with his shot overall during the month, tallying a 35.7 percent accuracy rate from the field, and 30 percent from beyond the arc. The sub-par numbers have resulted in a drop of over eight points per game in Barton's scoring average (12.0) compared to December's figure (20.8).

by RotoWire Staff | Special to CBSSports.com

Nuggets' Will Barton: Scores 21 in Sunday's win

Barton scored 21 points (8-17 FG, 3-6 3Pt, 2-2 FT) while adding six rebounds, three assists and a block in 31 minutes off the bench during Sunday's win over the Pacers. He was huge down the stretch, scoring 15 of his points in the fourth quarter as the Nuggets overcame a 12-point deficit at halftime with a massive 75 points in the second half. Barton has had much less success in January than he did in December, averaging just 12.5 points on 35.4 percent field goal shooting on the month, but he's now popped for 20-plus points in two of his last three games, so another hot streak could be on its way.

by RotoWire Staff | Special to CBSSports.com

Nuggets' Will Barton: Scores 21 off bench in victory Wednesday

Barton scored 21 points (7-11 FG, 2-5 3Pt, 5-6 FT) with six rebounds and two assists over 26 minutes in a 112-110 victory over the Warriors on Wednesday. Barton excelled in a much-needed bounce-back game Wednesday. Danilo Gallinari's recent return to the lineup resulted in a slight dip in playing time for Barton, who averaged just seven points with 6.3 rebounds in a four-game span from Jan. 3 to Jan. 10. Barton, who has been an excellent fantasy option as a sixth man this season, will need more performances like Wednesday's to retain his minutes.

by RotoWire Staff | Special to CBSSports.com

Nuggets' Will Barton: Back up to 30 minutes Sunday

Barton scored 10 points (3-11 FG, 2-5 3Pt, 2-2 FT) and added eight rebounds, and three assists in 30 minutes during the Nuggets' 95-92 win over the Hornets on Sunday. Barton neared a triple-double last Saturday against the Warriors, forcing overtime with a clutch bucket and playing 50 minutes. In the four games since then, Sunday's victory versus the Hornets is the lone game he saw more than 26 minutes. Danillo Gallinari's return to the lineup didn't appear to negatively affect Barton last week against Golden State, but this week was a different story. Barton averaged seven points on 26 percent shooting to go with 6.3 rebounds, and 1.5 assists in 23 minutes per game over four match-ups. It's possible this was merely a bad week for Barton, but the fact that his playing time seemed to plummet is somewhat of a scary sign. Still, Will the Thrill has been one of the best sixth men in the league to date, and he could very well bounce back before too long.

by RotoWire Staff | Special to CBSSports.com

Nuggets' Will Barton: Posts double-double in overtime loss

Barton pitched in 21 points (8-25 FG, 1-8 3PT, 4-7 FT), 13 rebounds, seven assists and two steals over 50 minutes in Saturday's 111-108 overtime loss to the Warriors. The 24-year-old endured a rough night from the field to nevertheless make outstanding contributions across the stat sheet while playing a season high in minutes. Although his shooting night qualified as his poorest since a 30 percent effort against the Mavericks back on Nov. 28, Barton's 13 boards (12 on the defensive glass) were a season high, as were the seven dimes he dished out. His active presence all over the court helped Denver keep pace with the amazing performance put forth by Draymond Green, and was almost enough to help the Nuggets pull off the road upset of the reigning champs. Barton has become an outstanding fantasy option despite technically coming off the bench, as his minutes and production continue to be starter-quality.

by RotoWire Staff | Special to CBSSports.com

Nuggets' Will Barton: Scores 31 points

Barton posted 31 points (12-22 FG, 4-6 3Pt, 3-4 FT), five rebounds, four assists, and one steal in 36 minutes in Tuesday's 110-103 loss to the Blazers. Barton has been on fire lately, averaging 22.4 points, 6.2 rebounds, 3.6 assists, and 2.6 treys on 52 percent shooting from the field over the last five games. He's getting the ball on offense and clearly has the green light to shoot, so in spite of his role off the bench, he's all good to go for strong fantasy lines with his big minutes.