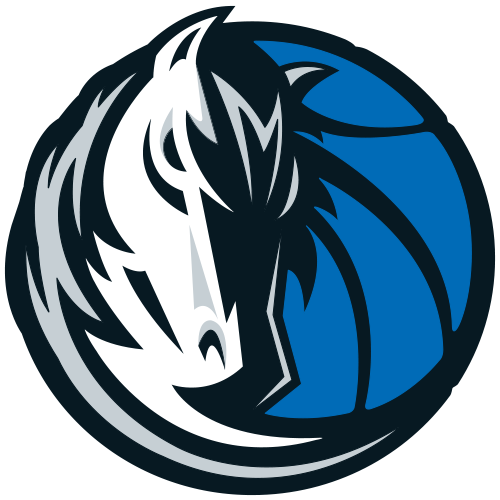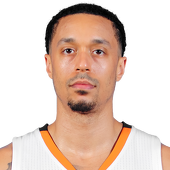 Own

2%

Start

0%

SG Rank

NR
by RotoWire Staff | Special to CBSSports.com

Mavericks' John Jenkins: Remains inactive Monday

Jenkins remained out of the lineup in the Mavericks' win against Philadelphia on Monday. There is no health issues for Jenkins, however he's been kept out of the active lineup for Dallas most of the year. He remains behind Wesley Matthews, Devin Harris, and Justin Anderson on the depth chart, and will be hard pressed to find any playing time as long as they stay healthy.

by RotoWire Staff | Special to CBSSports.com

Mavericks' John Jenkins: Inactive Tuesday against the Raptors

Jenkins was a healthy scratch on Tuesday, joining injured big man JaVale McGee on the inactive list. Despite his preseason success, Jenkins has been used sparingly in Dallas' first four games of the season. He played 35 minutes in a loss to the Clippers but has totaled four minutes in the other three games of the year.

by RotoWire Staff | Special to CBSSports.com

Mavericks' John Jenkins: Chips in 17 points in start Thursday

Jenkins chipped in 17 points (8-16 FG, 1-1 FT), six rebounds, and three assists over 35 minutes in Thursday's 104-88 loss to the Clippers. With Deron Williams (knee) and Wesley Matthews (Achilles, rest) out, Jenkins received an immediate opportunity to build on his impressive preseason. The fourth-year pro responded with a team-high 17 points on 8-for-16 shooting, and filled out the stat sheet nicely overall. Jenkins is expected to return to the bench for the Mavs' next contest Saturday versus the Lakers, as Matthews will usually be rested only on the second game of back-to-backs. However, it's likely that going forward, the 24-year-old will typically receive more than the four minutes he played on Opening Night versus the Suns.

by RotoWire Staff | Special to CBSSports.com

Mavericks' John Jenkins: Gets the start Thursday versus Clippers

Jenkins gets the start versus the Clippers Thursday With Deron Williams and Wesley Matthews out, Jenkins gets his first opportunity of the season to start. He turned heads with his play in the preseason, so this will be a good opportunity for him to try and earn more minutes in the rotation.

by RotoWire Staff | Special to CBSSports.com

Mavericks' John Jenkins: Wraps up preseason with another double-digit effort

Jenkins wrapped up the Mavericks' preseason schedule Friday against the Bulls with his seventh double-digit scoring performance in seven games, finishing with 13 points (5-11 FG, 2-3 3Pt, 1-1 FT) in 16 minutes. Jenkins entered training camp uncertain to win a roster spot with the Mavericks, but quickly erased any doubt about his chances by assuming the scoring load for the team while several starters remained out with injuries. However, with Deron Williams (calf) and Wesley Matthews (Achilles) making their preseason debuts Friday, Jenkins moved to a bench role, and consequently saw his lowest minutes total of the exhibition slate. It appears safe to conclude that return to health of Williams and Matthews will result in a diminished role for Jenkins during the regular season, but the 6-foot-4 guard has probably cemented himself as a rotation player for coach Rick Carlisle on the heels of his excellent preseason. He should be one of the first players off the bench when Carlisle feels the need to add another shooter to his lineup.

by RotoWire Staff | Special to CBSSports.com

Mavericks' John Jenkins: Another 20-point outing in preseason loss

Jenkins put up 22 points (9-20 FG, 1-7 3Pt, 3-3 FT), four rebounds, and two assists in a preseason loss to Phoenix on Wednesday. Jenkins has been seeing the majority of point guard minutes this preseason and he's been very impressive. This was his third 20-point game of the preseason and he is definitely opening the eyes of coach Rick Carlisle. The problem is that the Mavericks have Deron Williams, J.J. Barea and Devin Harris all slotted to play point guard minutes this season and that could make it tough for Jenkins to receive a significant role.

by RotoWire Staff | Special to CBSSports.com

Mavericks' John Jenkins: Scores 26 again versus Cavs

Jenkins impressed yet again on Monday, putting up 26 points (5-13 FG, 2-7 3Pt, 14-16 FT), six rebounds, two assists and a block in a loss to Cleveland. Jenkins appeared to be deep down the depth chart at the beginning of the preseason, but this production simply can't be overlooked. He has now scored 26 points twice this preseason, with another 16-point outing. The other numbers have been lacking, but coach Rick Carlisle has to be thinking about giving Jenkins a bigger role in the rotation. With Monta Ellis leaving for Indiana and opening a void at the shooting guard position for the Mavs, Jenkins is definitely putting it all out there to earn some minutes at that position.

by RotoWire Staff | Special to CBSSports.com

Mavericks guard John Jenkins scores 26 in preseason loss

Mavericks guard John Jenkins was fantasticTuesday, collecting 26 points, two rebounds, two assists and a steal in a loss to the Thunder. Jenkins showed glimpses of this talent in Atlanta last year, but has never really gotten a true chance at any significant minutes. It will be tough for him to get any major minutes this year with Deron Williams, J.J Barea, and Devin Harris ahead of him in the depth chart. Wit that said, he is one of the only true shooting guards on the roster and tat alone may get him more minutes than expected. Look for Jenkins to surpass his 12.4 minutes per game last year, but not by much.

by Marty Gitlin | CBSSports.com

Mavericks sign G John Jenkins

The Mavericks have announced the signing of free agent guard John Jenkins, the Dallas Morning News has reported. Jenkins spent the last three seasons with Atlanta. He averaged 5.6 points in 13.8 minutes per game during that time, but played in just 37 games over the last two years combined.

by Ted Leshinski | Staff Writer

Hawks G John Jenkins scores 17 points in defeat

Guard John Jenkins hit a season-high 17 points in the Hawks' 108-99 loss to the Wizards on Sunday.Jenkins also collected three steals and three rebounds in the defeat.