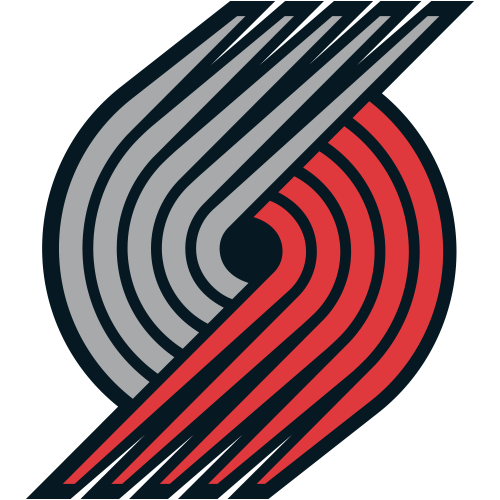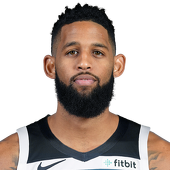 Own

6%

Start

2%

SF Rank

NR
by RotoWire Staff | Special to CBSSports.com

Trailblazers' Allen Crabbe: Plays 39 minutes off the bench Wednesday

Crabbe scored 15 points (6-12 FG, 3-6 3Pt) along with five rebounds and two steals in 39 minutes in Wednesday's loss to Houston. Crabbe came off he bench for a lot minutes Wednesday, logging 12 more minutes than his second highest minute total this season. The forward had been consistently in the mid to low 20's for minutes making his 39 minutes surprising. Crabbe has been shooting 52 percent on the season and 41 percent from three, while averaging 23.4 minutes per game this season.

by RotoWire Staff | Special to CBSSports.com

Trailblazers' Allen Crabbe: Scores 17 off the bench Sunday

Crabbe scored 17 points (8-11 FG, 1-1 3Pt) with two rebounds and two assists in 27 minutes off the bench during Sunday's loss to the Hornets. He's becoming a useful option for the Blazers on their second unit, and Crabbe is now averaging 12 points, two boards and a three-pointer in 22.3 minutes over the last six games.

by RotoWire Staff | Special to CBSSports.com

Trailblazers' Allen Crabbe: Perfect from field Sunday

Crabbe contributed 15 points (7-7 FG, 1-1 3Pt), two rebounds, two assists, one steal, and one block in 25 minutes during Sunday's loss to the Pistons. Crabbe has looked far more comfortable through seven games than his first two seasons, and Sunday's performance was easily the most stat-laden across the board. While he found his spots effectively, as evidenced by the perfect shooting, he supplied counting stats on the defensive end, helping him maintain a steal-per-game mark in 22 minutes nightly. Expect his scoring output, while middling, to hold up as the Blazers' first guard off the bench.

by RotoWire Staff | Special to CBSSports.com

Trailblazers' Allen Crabbe: May start at small forward in season opener

Crabbe may start at small forward in Wednesday's season opener versus the Pelicans due to injuries to Al-Farouq Aminu (hamstring) and Moe Harkless (ankle). When all Blazers wings are healthy, Aminu will start at the three, yet he was absent from the last three preseason games due to a left hamstring strain. Taking over in place of Aminu, Harkless received the subsequent nods but sprained his right ankle in Thursday's exhibition finale. Despite coming off the bench most of the preseason slate, Crabbe fared well, averaging 12.7 points (on 49 percent shooting), 2.3 assists, 2.1 rebounds, 1.7 three-pointers, and 1.1 steals in 28 minutes.

by RotoWire Staff | Special to CBSSports.com

Trail Blazers F Allen Crabbe drops 25 in preseason win over champs

Trail Blazers forward Allen Crabbe was hot on Thursday, scoring 25 points (9-12 FG, 5-6 FT) and contributing four assists and two steals across 25 minutes in a 118-101 win over the Warriors. With the losses of Nicholas Batum and LaMarcus Aldridge, the Trail Blazers will need someone to step up and Crabbe is a formidable candidate. The most impressive stat of tonight's performance is that he posted an absurd +42 in the plus-minus category. There's not much depth at the shooting guard or small forward positions and that alone should garner Crabbe plenty of opportunities this season. He'll have to compete with Al-Farouq Aminu, Gerald Henderson, Maurice Harkless, and C.J. McCollum for minutes this season.

by RotoWire Staff | Special to CBSSports.com

Trail Blazers G Allen Crabbe starts at SF in preseason opener

Trail Blazers guard Allen Crabbe received the start at small forward in Monday's preseason opener against the Kings and finished with 12 points (5-8 FG, 1-3 3Pt, 1-2 FT) and two boards in 23 minutes of action. Al-Farouq Aminu is the favorite to start at the position when the regular season starts, but with coach Terry Stotts resting him Monday, opportunity knocked for Crabbe and Mo Harkless to showcase their skills. Both Crabbe and Harkless saw similar minutes loads and finished with double-digit scoring, making it difficult for either to separate himself from the other. Check back and see how the minutes are dispersed once Aminu makes his preseason debut, but Crabbe and Harkless both figure to see fairly uneven playing time off the bench this season.

by RotoWire Staff | Special to CBSSports.com

Trailblazers guard Allen Crabbe cleared for basketball activities

Trail Blazers guard Allen Crabbe received clearance for full basketball activities in early September, Joe Freeman of The Oregonian reports. Crabbe's Summer League was cut short to a severe left ankle sprain, which was eventually accompanied by a 4-to-6 week recovery timetable. He expects to be '100 percent' at the outset of training camp Tuesday, at which point he'll attempt to work his way into the wing rotation. At the very least, he seems to be blocked by Gerald Henderson (hip), CJ McCollum, and Al-Farouq Aminu, but Crabbe's experience in coach Terry Stotts' system should serve him well. While he's only played in 66 games across two professional seasons, Crabbe has shown some prowess as a three-point shooter, knocking down 41 percent of his corner threes (18-of-39) and 36 percent (36-for-99) overall.

by Ruben Palacios | Staff Writer

Blazers SF Allen Crabbe diagnosed with severe ankle sprain

Trail Blazers forward Allen Crabbe, who left Wednesday's Summer League game with an injury, has been diagnosed with a severe ankle sprain, per Columbian.com. Crabbe will be out 4-6 weeks and won't see any more action in the Summer League. Crabbe averaged 3.3 points in just over 13 minutes of action for the Blazers last season.

by Jason Lempert | Staff Writer

Blazers' Allen Crabbe leaves summer league game with injury

Trail Blazers shooting guard Allen Crabbe left Wednesday's summer league game with what looked like a rather serious leg injury. Crabbe landed awkwardly on his left leg late in the second quarter, and immediately grabbed his left ankle in pain. He had to be carried off the court on a stretcher. Crabbe underwent X-Rays on his left ankle, which came back negative. He is expected to have an MRI on Thursday, according to general manager Neil Olshey.

by Shawn Krest | CBSSports.com

Allen Crabbe could get start for Trail Blazers in Game 1

Shooting guard Allen Crabbe could get the call to start the first game of the Trail Blazers' playoff series against Memphis, per Oregon Live. Assuming Arron Afflalo remains out with a shoulder injury, coach Terry Stotts likes Crabbe's fit in the lineup better than C.J. McCollum, who started the last three games of the season. "I think Allen complements Damian (Lillard) and (LaMarcus Aldridge)," Stotts said, "as far as being defensive minded, not needing shots, not needing the ball." "We need to be good at both ends of the court and it needs to mesh at both ends of the court," Stotts added. "And Allen brings a defensive mindset. And I think you've seen he's shooting the ball with confidence. It's not like he can't play offense. There are players in the league who come in and they're strictly defenders. But he was a scorer in college and he can help us at the offensive end. I think he plays off the ball a little bit more, whereas CJ plays with the ball. I think it's all about trying to maximize what each guy can bring."